B.
Otira: It's a state of mind
Behind the scenes
It's always a good day when new artworks arrive at the gallery to enter the permanent collection and so it was when Grace Butler's large oil painting In the Otira Gorge turned up. It has been very generously bequeathed to the Gallery by her daughter, Grace Adams who recently passed away.
The work highlights a strong influence of Petrus van der Velden's 'Mountain Stream, Otira Gorge' series in its choice of subject matter and the muted tones that dominate. Just like van der Velden Butler made a real connection with the Arthur's Pass / Otira region. She spent many holidays in this area based at her family's bach known as Jack's Hut which she and her husband purchased in 1923.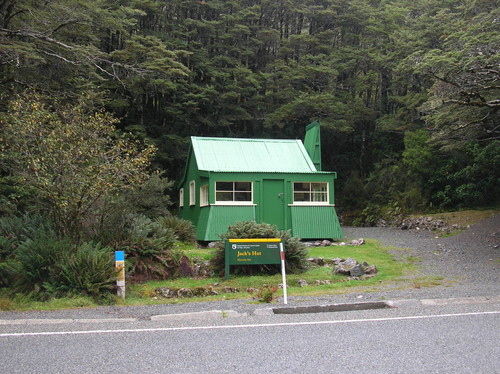 Jack's Hut is on Highway 73 between Arthur's Pass township and the top of the Otira Gorge. The view below is of the upper reaches of the Bealey River right across the road from Jack's Hut so it's easy to see why she was drawn repeatedly to the region - it truly is a stunning area and well worth the stop next time you are driving over Arthur's Pass - the lower slopes of Mt Rolleston are just a short walk away also.
This painting makes a very welcome addition to our holdings of Butler's work as previously we only held one painting of the Arthur's Pass region by the artist which you can read about in Chris Pole's blog here.