B.
Park Life
Behind the scenes
Springing into action in Hagley Park.
Much of last week was spent working in Hagley Park installing Ruth Watson's from white darkness (presented by christchurch Art Gallery as part of Icefest). There's a bit to compete with, not least of which are the oversized igloo-like Geo Domes.
Still, there is nothing like a 40-foot container, a dozen crates and variety of TV screens to make your presence felt. Icefest runs until 14 October, and for art lovers there's no doubt that Ruth's contribution will be the highlight.
While helping Ruth realise her work we enjoyed some lovely spring weather (if you discount the overnight lightning and hailstorms), and like many of the installations for the Outer Spaces program we were surrounded by some unusual sights, including a mass boat race by a rather large contigent of remote-controlled yacht enthusiasts, and some rather brave arborists keeping the trees in Haglay Park looking good.
Related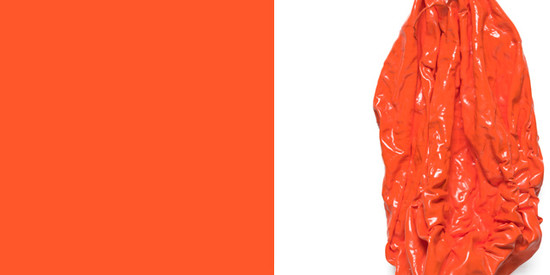 Helen Calder: Orange Up
Helen Calder's new work, Orange Up, provides a refreshingly bold statement on the Gallery bunker using one of the powerhouses in the range of colours: orange.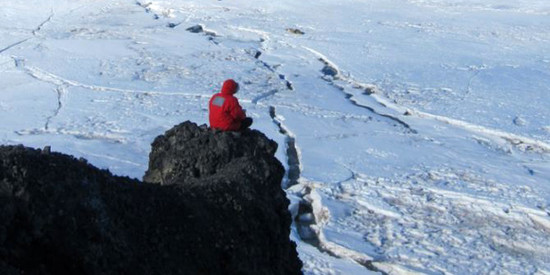 Ruth Watson: from white darkness
Offering a poetic commentary on the intriguing resemblances between art and science, Ruth Watson's container-based video installation combines historical footage, text and her own Antarctic imagery.