B.
On your marks
Behind the scenes
If you've enjoyed the work and would like to take a miniature version home with you, drop into the library and collect one of these freshly minted bookmarks courtesy of the artist and Christchurch City Libraries.
We also have some of these available for free at the Gallery Shop at 40 Lichfield Street.
Related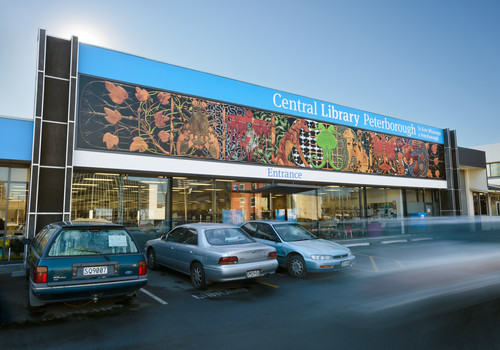 The Inner Binding
Laden with associations, but buoyant with possibility, this large-scale window commission by renowned New Zealand artist Richard Killeen features a richly-layered composition that hints at systems of knowledge and classification.