B.
Queen Elizabeth II's Diamond Jubilee
Behind the scenes
When the SS Gothic docked in Auckland on 23 December 1953 with the Queen and Prince Philip on board, New Zealand went completely mental.
When she reached Christchurch on 18 January 1954, by train from Greymouth, the scene was something like this:
According to the Ministry of Culture and Heritage's wonderful NZ History Online pages, among the madder things that happened were re-sealing the road from Hokitika to Greymouth - but only the left hand side along which the Queen would travel - while advice appeared in gardening columns as to how to ensure your blue lobelias, red salvias and white begonias would all flower simultaneously. 10,000 people watched the Queen speed through Tirau - a town with a resident poulation of under 500.
The Queen has come back to New Zealand nine more times since 1954, but the frenzied patriotism of this first visit has never been re-captured.
We congratulate the Queen on not putting a foot wrong in her 60 years of public service.
Related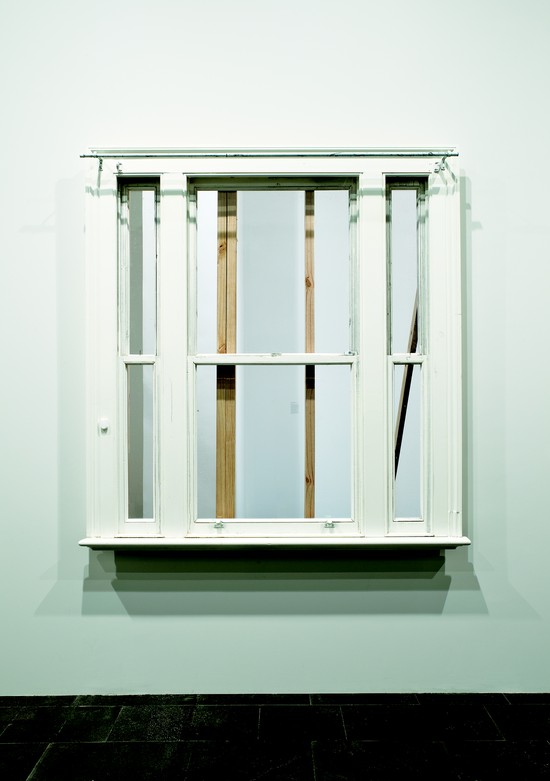 Above Ground
An exhibition exploring the impact of architecture, imagination and memory.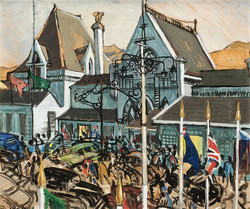 Many artists have depicted this city's urban spaces, including Ivy Fife, who studied at the Canterbury College School of Art from 1920 to 1931 and taught there from 1936 until 1959. Fife's studio apartment was in the nearby St. Elmo Courts, from where the bird's-eye view was painted.
Fife also captured the clamour of Christchurch's railway station on Moorhouse Avenue during the new Queen's royal visit. Opened in 1877, the station had been a handsome structure, but by 1954 its Venetian gothic arches were under lean-to additions and its brick warmth covered in paint. Demolition came five years later; its replacement, a landmark modernist building, was itself demolished after the Christchurch earthquakes.
(Above ground, 2015)