B.
What I'd like to steal from the AAG
Behind the scenes
There's a whole lot of new exhibition space in the just reopened Auckland Art Gallery, and a whole lot of art hung (and sometimes shoehorned) inside it. But if the two small rooms containing the promised gift of Julian and Josie Robertson were the only spaces to see, a trip to Auckland in the near future would still be compulsory.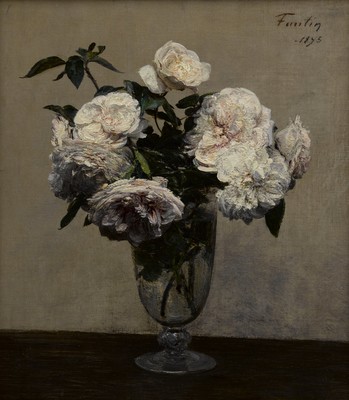 On the Gallery's first public day, I enjoyed trading stories with out-of-towners about which of the Robertson paintings we'd most like to make off with. There's a little Henri Fantin-Latour still-life that's so modest and satisfyingly painted I'd love to wake up to it each day. And I became more beguiled on each passing by the quiet fireworks Matisse orchestrates in his The Spanish Woman, a painting that rises from steady horizontal strokes of red through an upswarm of swift black arrow shapes to where it softly erupts in wobbly florals all round the woman's head. Like so many of Matisse's models, she looks a little bored by all the glory breaking out around her. The effect is gorgeous and funny.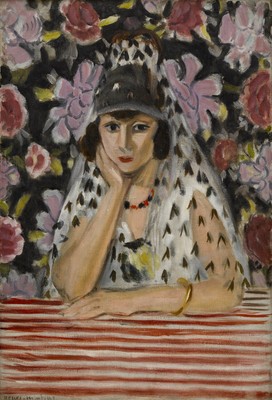 But in this collection of small paintings, perhaps the most diverting on the day was the very smallest – a c.1920 painting on paper by one of the big M's of twentieth-century abstraction, Piet Mondrian (Malevich is the other). The pleasure of the Mondrian lay not so much in its composition as in the work's simple physical presence, the fact it was right there in the room. We all know the New Zealand experience of modern art arrived for the most part through books and photographs, and I doubt there is another modern artist whose work was more distorted by reproduction than Mondrian. What looks clean, ruler-sharp and cerebral on the page turns out, when encountered in the flesh, to be full of imperfections and rough evidence of making. Why is this cherishable? I think because of what it suggests about perfection and imperfection in life. In their colour and balance, Mondrian's paintings dream of a better place or a perfect order; they insist that kind of dreaming has value. But in their physical presence - the way they're made - they always come down on the side of human imperfectibility.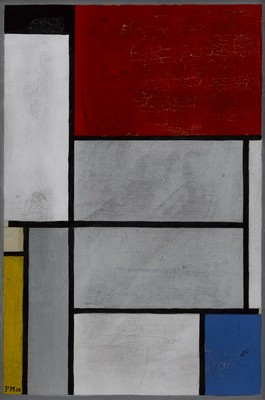 When New Zealand painter Judy Millar encountered her first Mondrian on an early trip to Europe, she found that 'it bore no relation to any idea I might have had about Mondrian's painting prior to that time.' The reason, Millar recalled, was 'because of its hand-madeness, its klutziness, and its deliberateness.' All of that is richly present in the work on view in Auckland, which is about the size of a piece of A4 paper and rich with traces of labour and age: the drag marks where Mondrian smoothed his brush through the yellow; the cracks, disclosing a white ground, in the fields of blue and red; and even, near the centre of the painting, a broken bristle imbedded in the paint.
The main thing a viewer feels in front of details like these is not rapture but relief. At last you've stepped free of what Robert Hughes called the 'tyranny of the unseen masterpiece'; at last the painter is with you, not as a distant exemplar, but someone who got up each day and got to work. At last a real conversation – even an argument – can begin, because you have some real experience of the object to argue from. Millar again: 'You always assume from the New Zealand perspective that they're such clean and tidy things. You can't really understand what the artist intended until you're with the object. If you're a filmmaker you don't have this problem, because the film screened in Berlin is the same film screened in Auckland. But as a painter looking at reproductions the problem is very real.'
In Auckland until October 30, it's not a problem.
(P.S. Don Peebles, the late Christchurch abstract painter and lifelong Mondrian devotee, had a homespun theory, which I love, about the cracking you often see in Mondrian's paintings. Paint cracks in this way when it hasn't been left to dry for long enough, and for Don this was a crucial bit of evidence about Mondrian's creative personality. Far from being a patient geometer, Mondrian, Don reckoned, was actually in a hurry – he couldn't wait to see how each new painting was going to turn out.)
Whimpers of envy from other New Zealand public galleries were always going to be heard, with a roster of painters that includes (to travel only four letters deep into the alphabet) Braque, Cézanne and Dali. But on the evidence of what's on view in Auckland (albeit only until October 30), jealous croaks should also be clearly audible from Australia and farther afield. These are paintings any museum would love to be given.