B.
Weta Workshops
Behind the scenes
Sir Richard Taylor of Weta Workshops was in the Gallery over the weekend.
Director Jenny Harper gave him a tour of Ron Mueck.
Related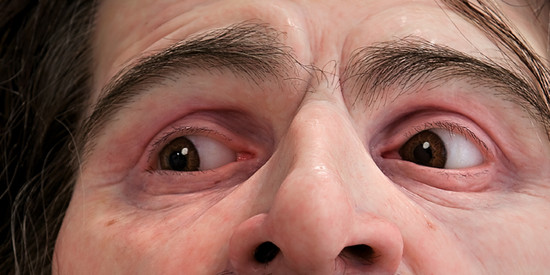 Ron Mueck
Astounding in their realism and emotional power, Ron Mueck's works have made him one of the most renowned sculptors of our time. See them exclusively at Christchurch Art Gallery from 2 October.