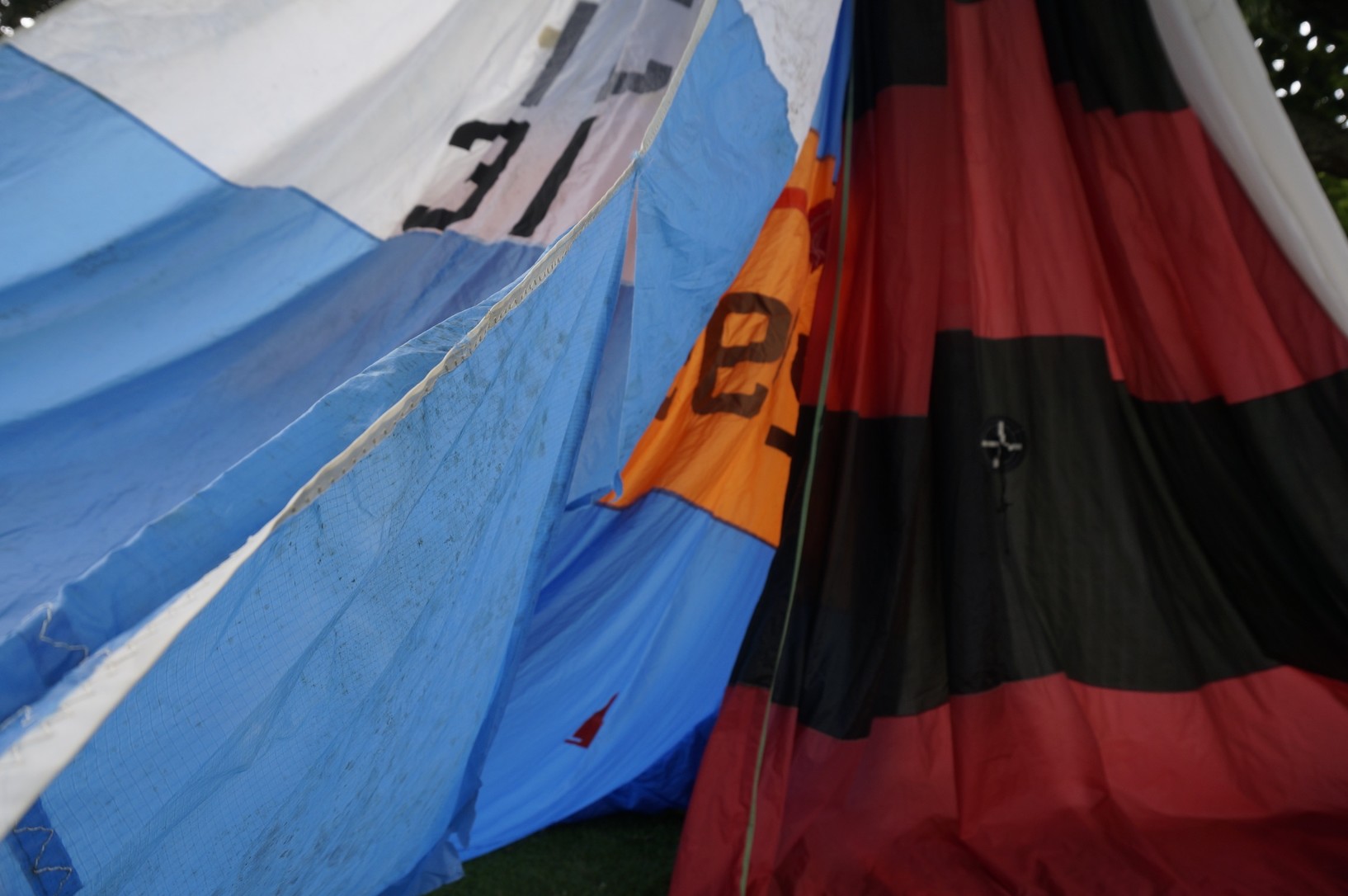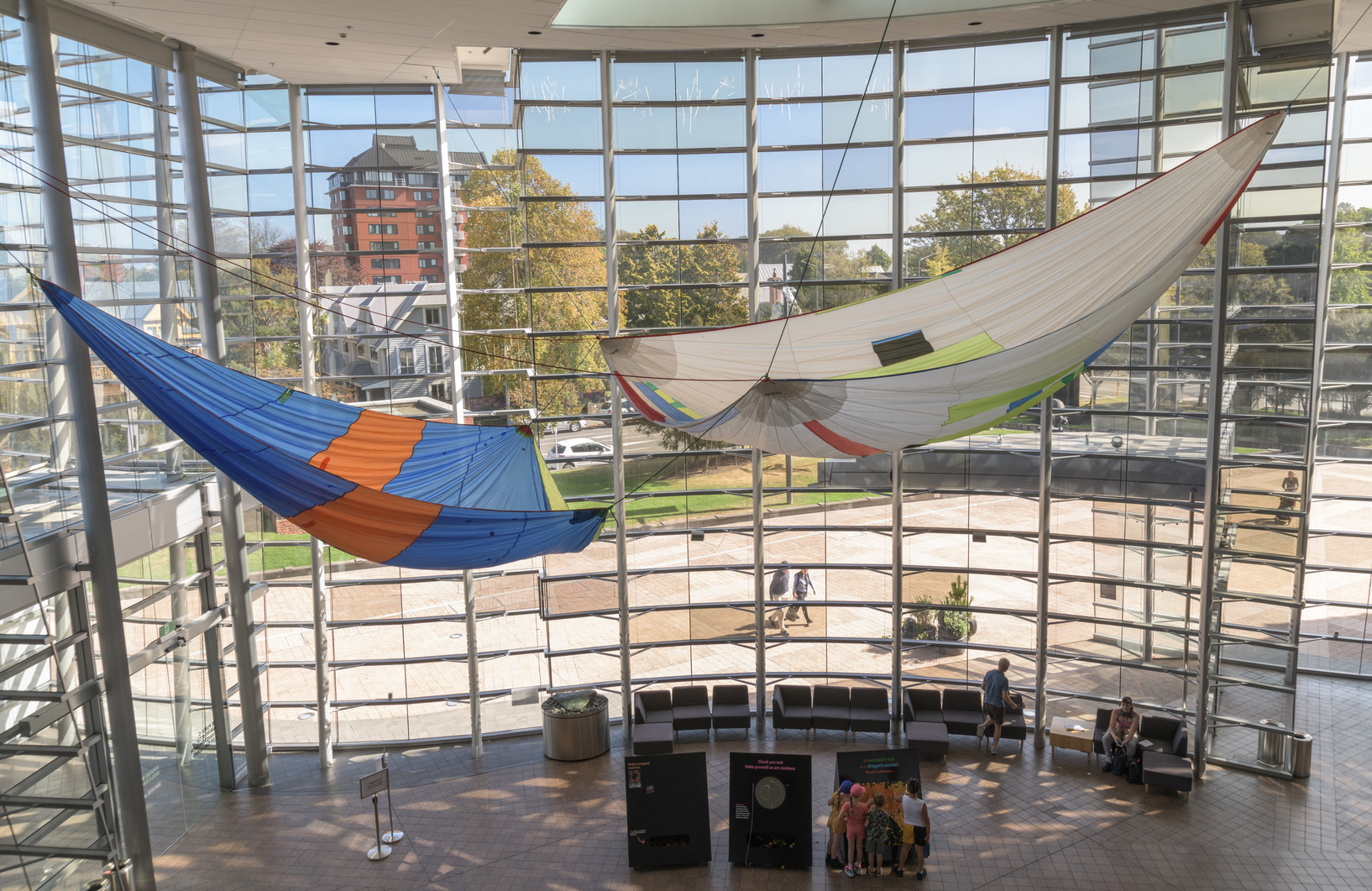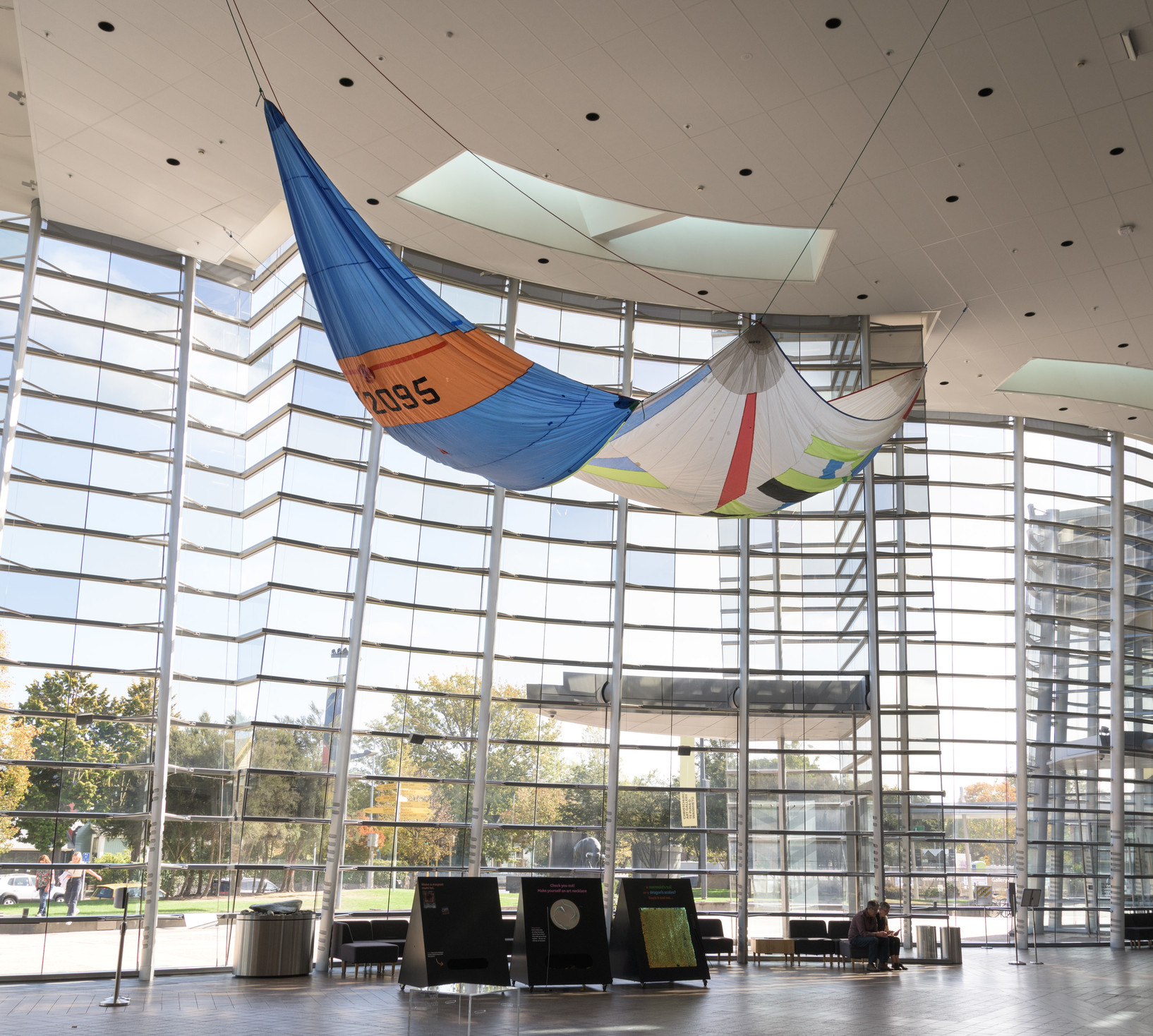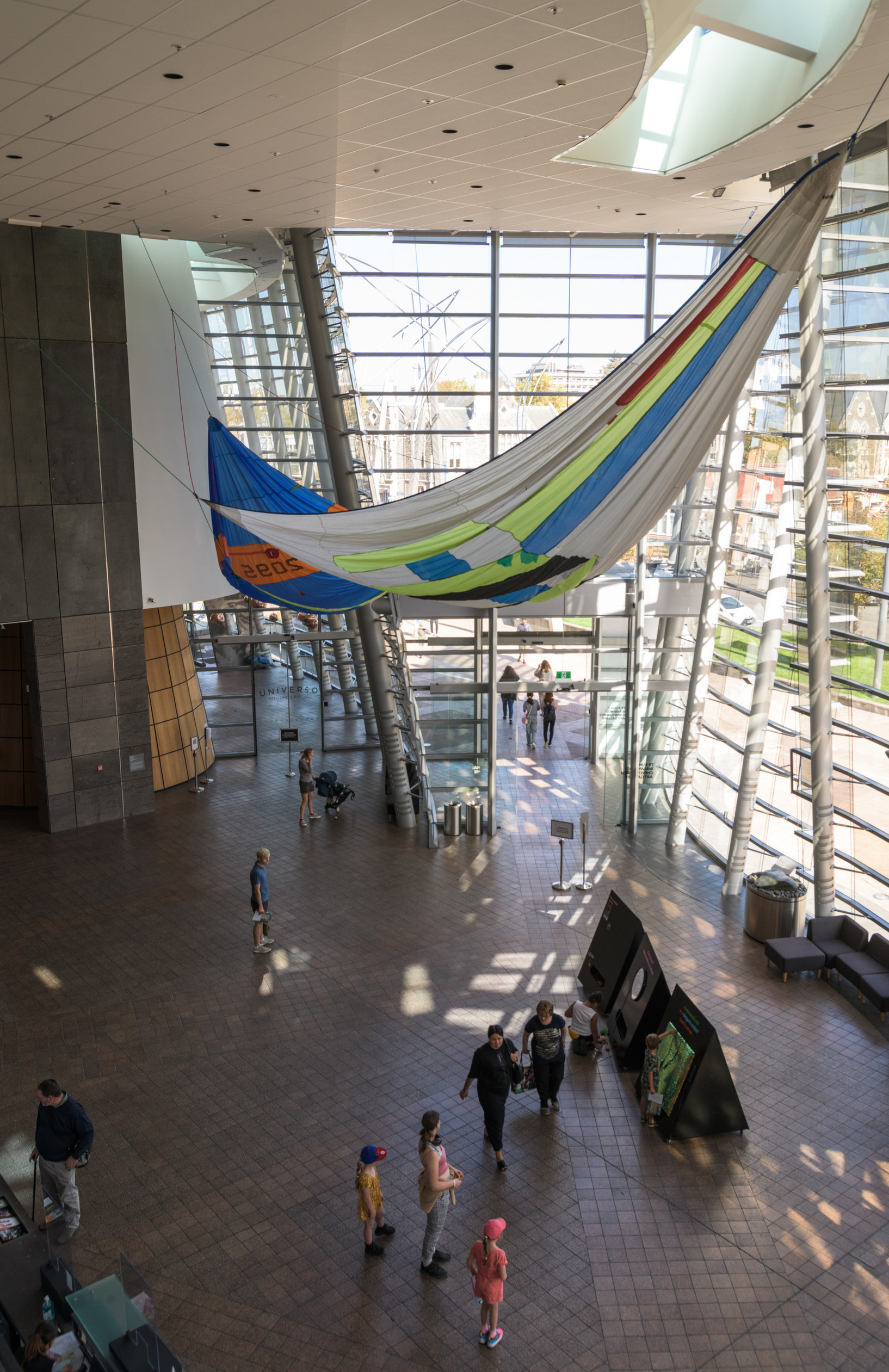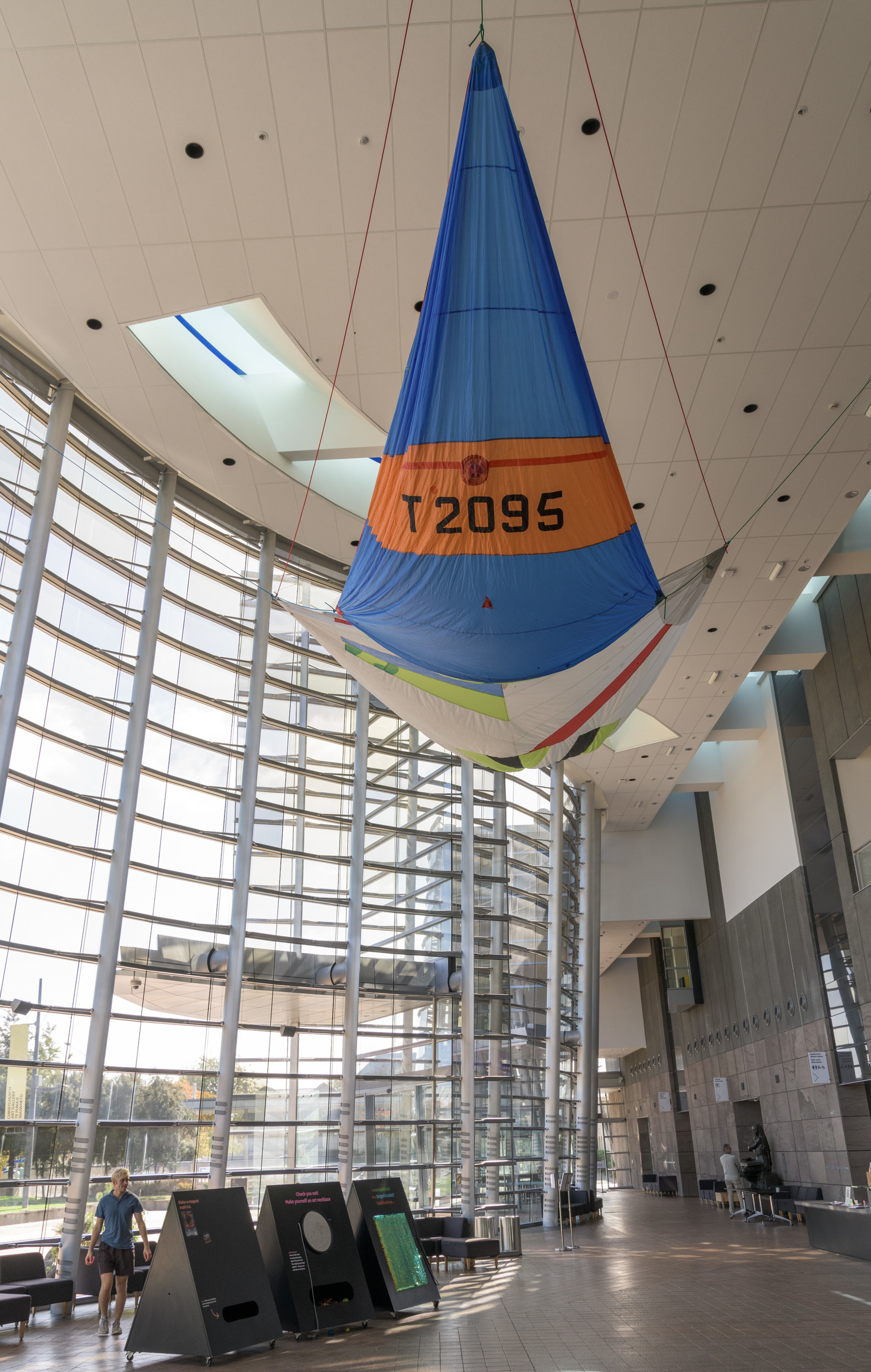 This exhibition is now closed
Artists Xin Cheng and Eleanor Cooper are interested in ecosystems and everyday resourcefulness.
Closely observing their surrounding environment and the ways that land, public space and resources are used, Cheng and Cooper take inspiration from people and organisms who are approaching the world in a similar way; those who are adapting, conserving and repurposing to make aesthetic, useful things. Salvaging materials that would otherwise go to waste, the pair create sculptures that share narratives around contemporary ecological issues through their inventive reuse of the stuff of life.
For The rustling wind reminds me of life on Earth, Cheng and Cooper have sourced old sails from local yacht clubs and boat enthusiasts to make this dramatic billowing sculpture. Designed for the Gallery's foyer space with its constant movement of people and drifting currents of air, the work moves and changes as gusts of wind lightly catch it and the sun charts its daily course across the space. It is a reminder that we live on an island with a long history of navigation across oceans and around shorelines; that we must constantly negotiate shifting weather patterns and be responsive and resourceful, especially in the face of climate change.