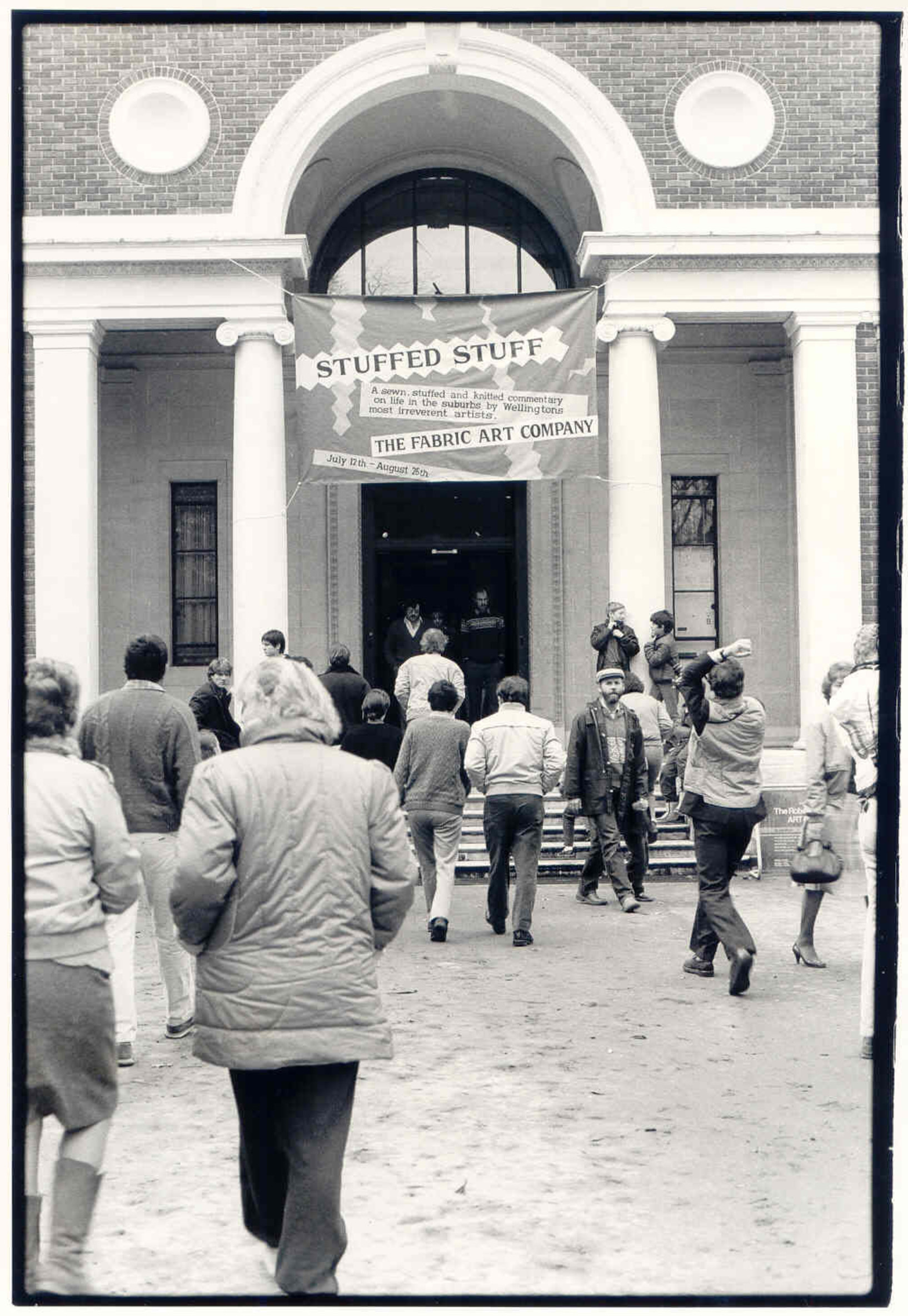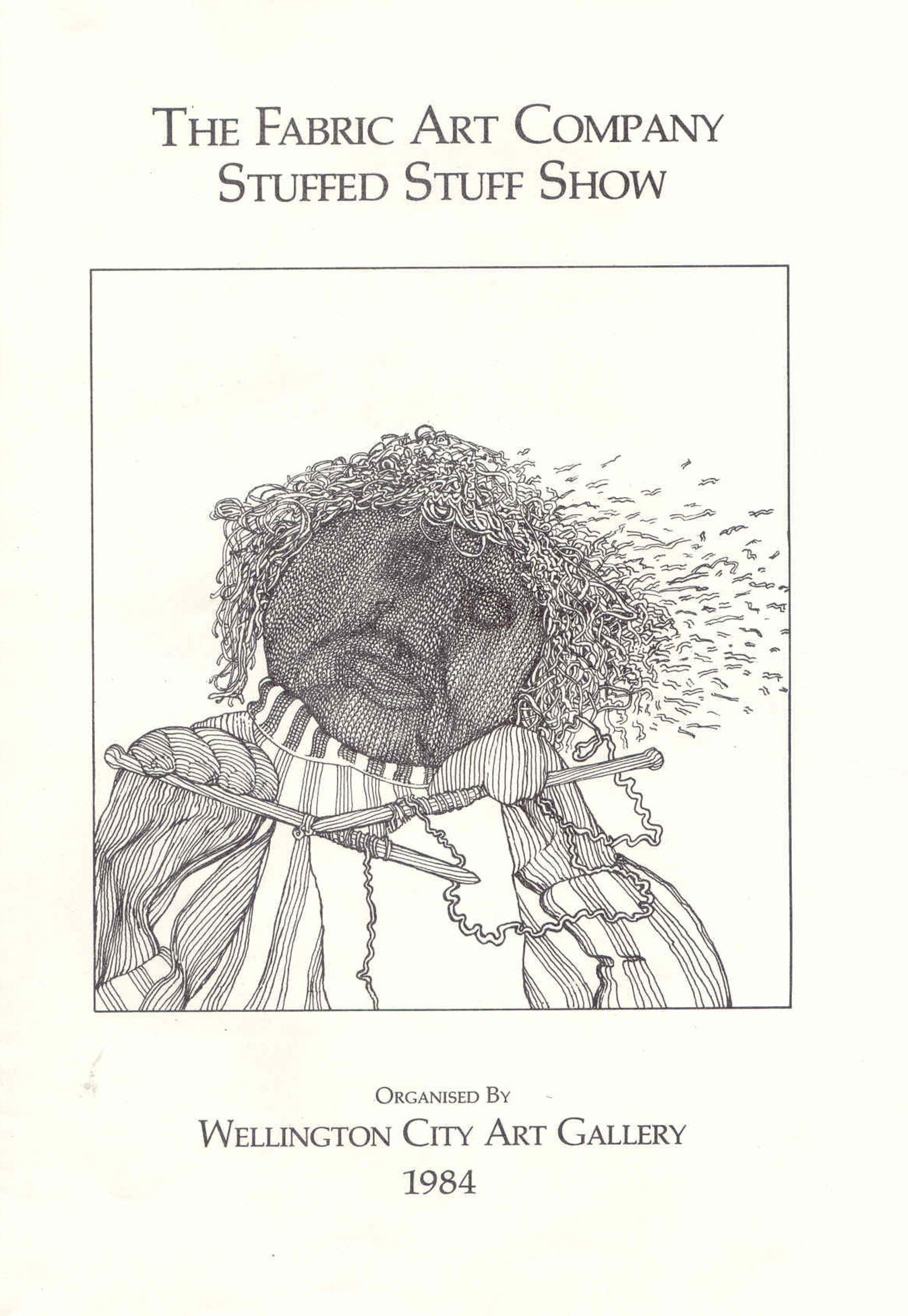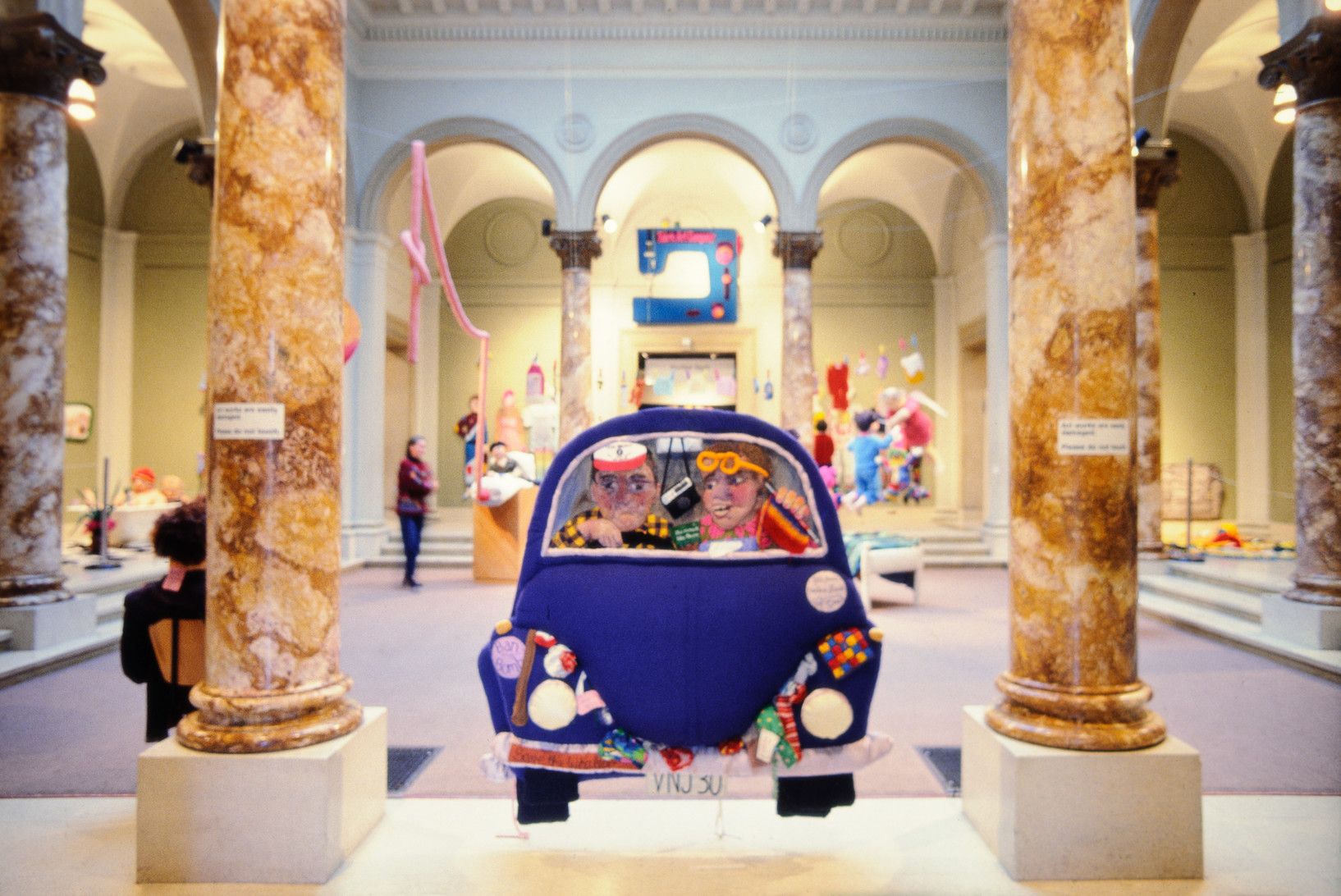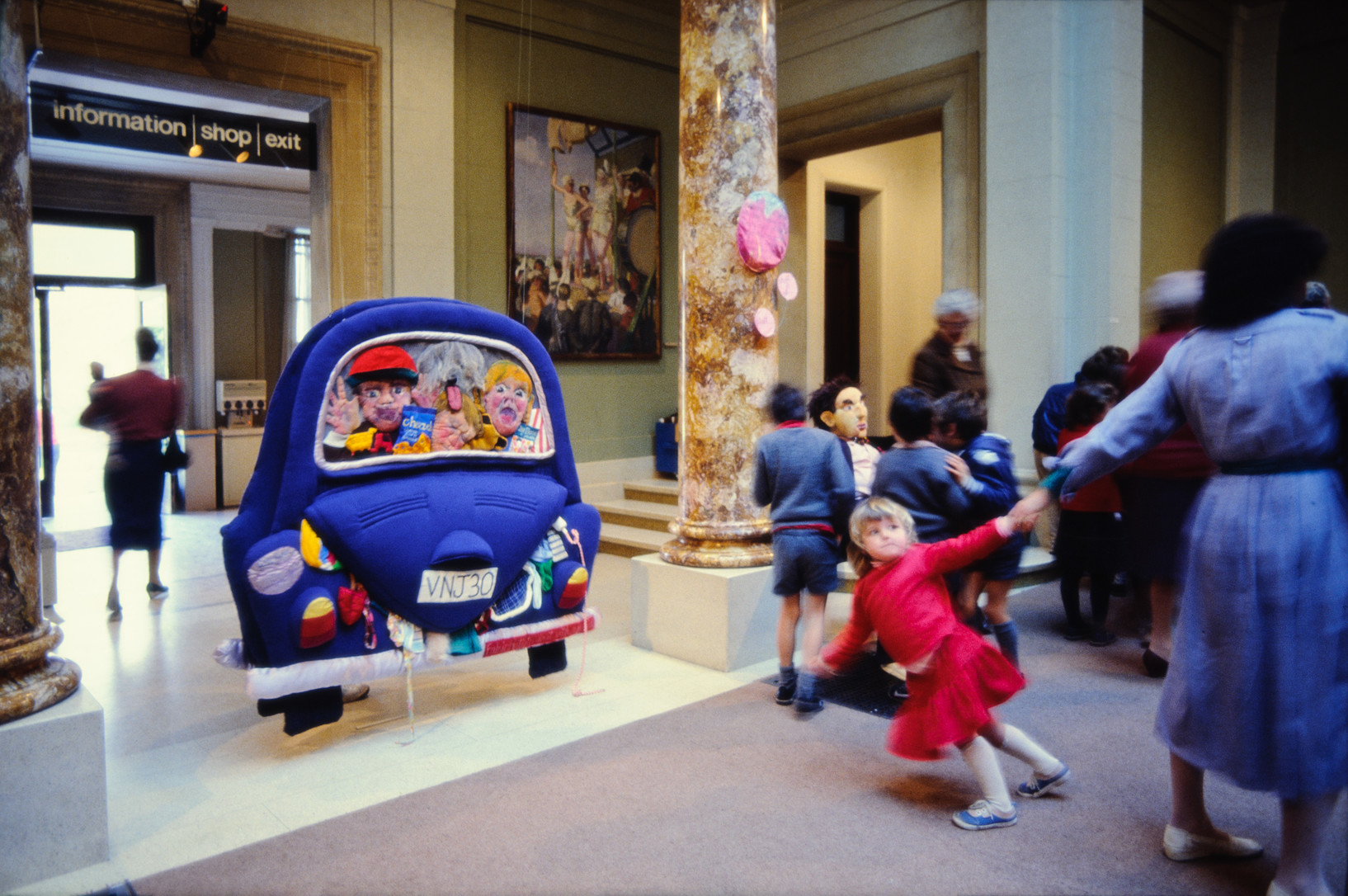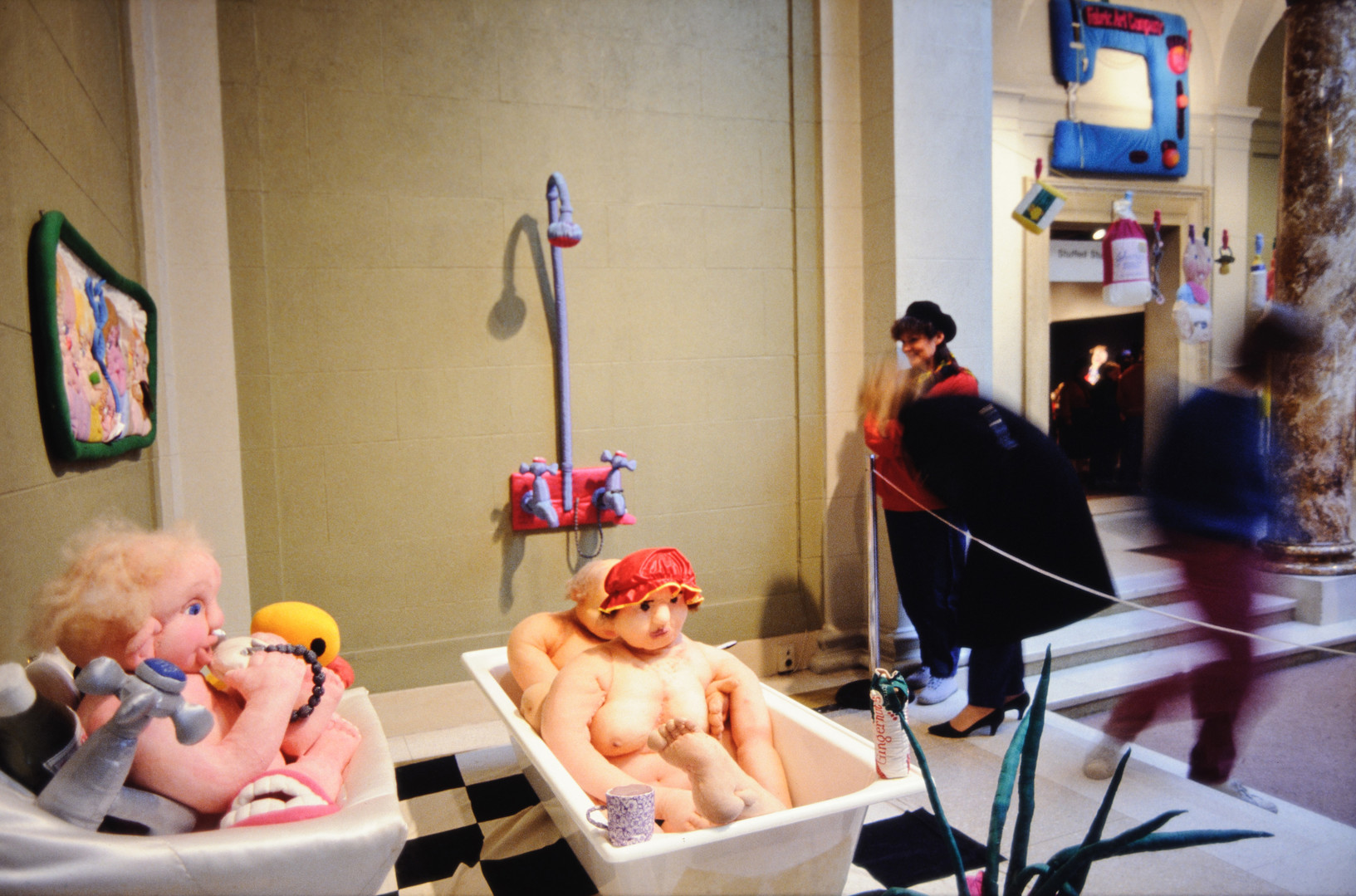 This exhibition is now closed
Opening to the public on 11 July is 'The Stuffed Stuff Show', the latest installation of sewn, stuffed, knitted, and patched commentary on life in the 'burbs by Wellington's most irreverent artists, the Fabric Art Company.
'Stuffed Stuff' is the product of seven women, all domestic engineers and all keenly aware of the household liturgy demands, chores, situations and solutions. In an effort to expand their artistic life the Company members all began a fabric art class at WEA with artist Jean Beattie. Group projects were assigned and Fabric Art Company was born. The Group hasn't looked back.
The class had its first public success with pieces hung in the Academy of Fine Arts, Fabric and Fibre Exhibition, in 1982. They later exhibited in the Lombard Exhibition. At Kapiti over Easter, their installation 'Ladies a Plate' amused many visitors. This was followed by another Academy Fabric and Fibre show and a piece called 'Wedding Breakfast' for the New Zealand Jazz Foundation 10 Dimensions Concert.
No matter where they exhibit or what the title in particular is, viewers can expect a rib-tickle from Fabric Art Company. Using everyday materials in copious quantity, the Group sews up the domestic scene and presents the humour and joy of ordinary life. There are surprising choices of form and material and extraordinary bursts of imagination.
This is a great show and a definite must! There is an informative catalogue available, sponsored by the Community Arts Council and is toured by the Wellington City Art Gallery.
('The Stuffed Stuff Show – Fabric Art Company', Bulletin, No.40, July/August 1985, p.1)
Date:


11 July – 25 August 1985

Exhibition number:
344