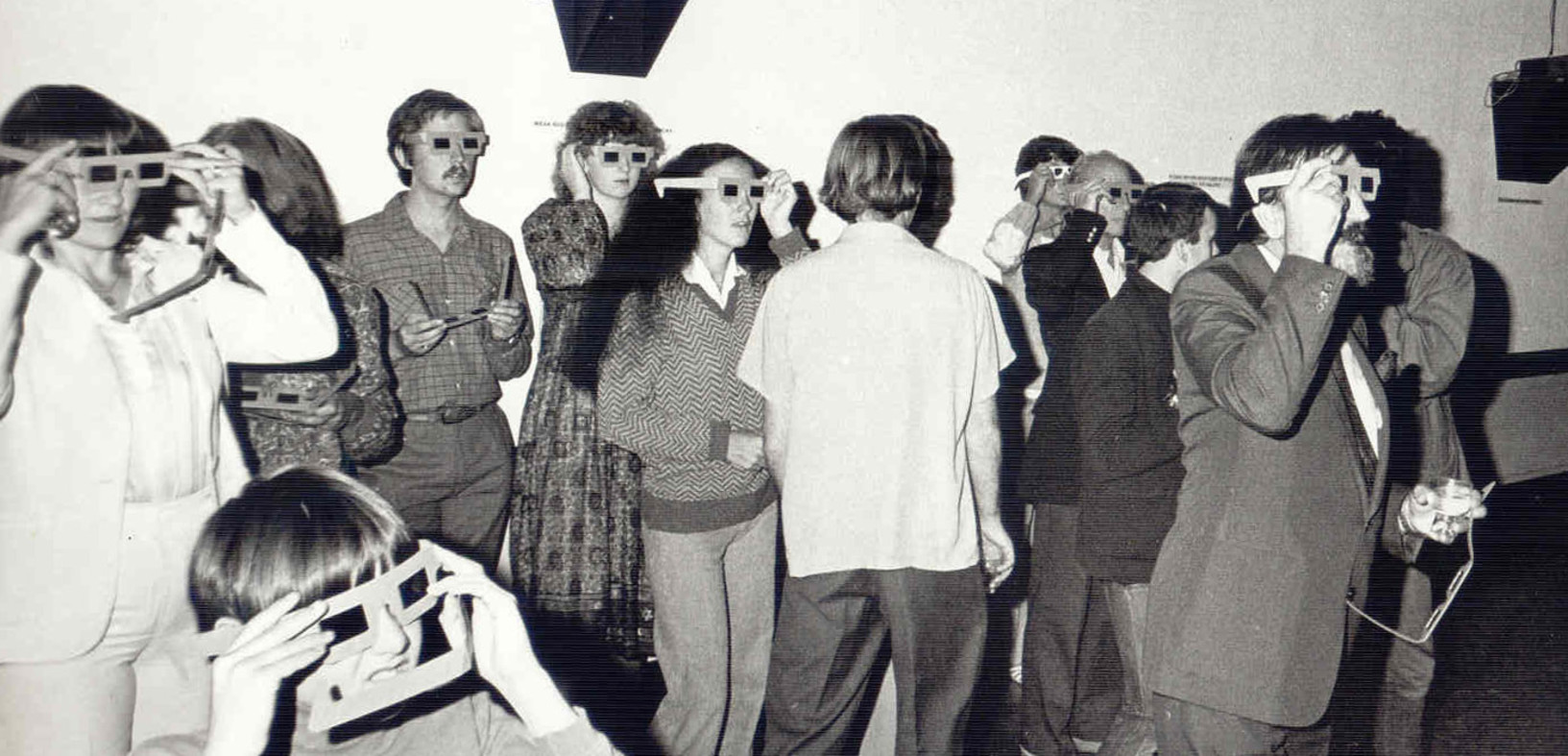 18 February – 22 March 1981
It is with great pleasure that we present PROJECT 3D, an exhibition that has been designed to demonstrate something of the wide diversity of stereoscopic imaging techniques that have been available in the past, as well as providing some examples of the latest advances in stereoscopic image presentation.
The exhibition will feature an extensive educational/historical component, as well as examples of various 3D viewing systems, from commercial sources and from our own experimental work.
Stereoscopic images are presented in the form of anaglyph screenprints, lenticular sheet images, mirror-viewing systems, anaglyph and polarised slide systems. Also included are holograms from both local and overseas sources.
Modern stereoscopy is a unique blend of commercial, experimental and theoretical fields of endeavour. In the past, photography and then the cinema have had important influences upon the development of stereoscopic imaging techniques. Today the field has many diverse applications of a more research oriented nature, such as in aerial and satellite mapping and reconnaissance, X-ray and body scanning in medicine and numerous engineering applications ranging from the design of bridges to the study of micro electronic circuits.
More recently, the invention of the laser and its application in the production of holograms has led to some very significant advances in 3-dimensional imaging.
This exhibition which will later tour several New Zealand galleries was curated and assembled by John Perrone, Stuart Page, Murray Simmonds and Carol Miles.
('Project 3D an exhibition of holography and stereoscopic imaging techniques', Bulletin, No.14, March/April 1981, p.3)