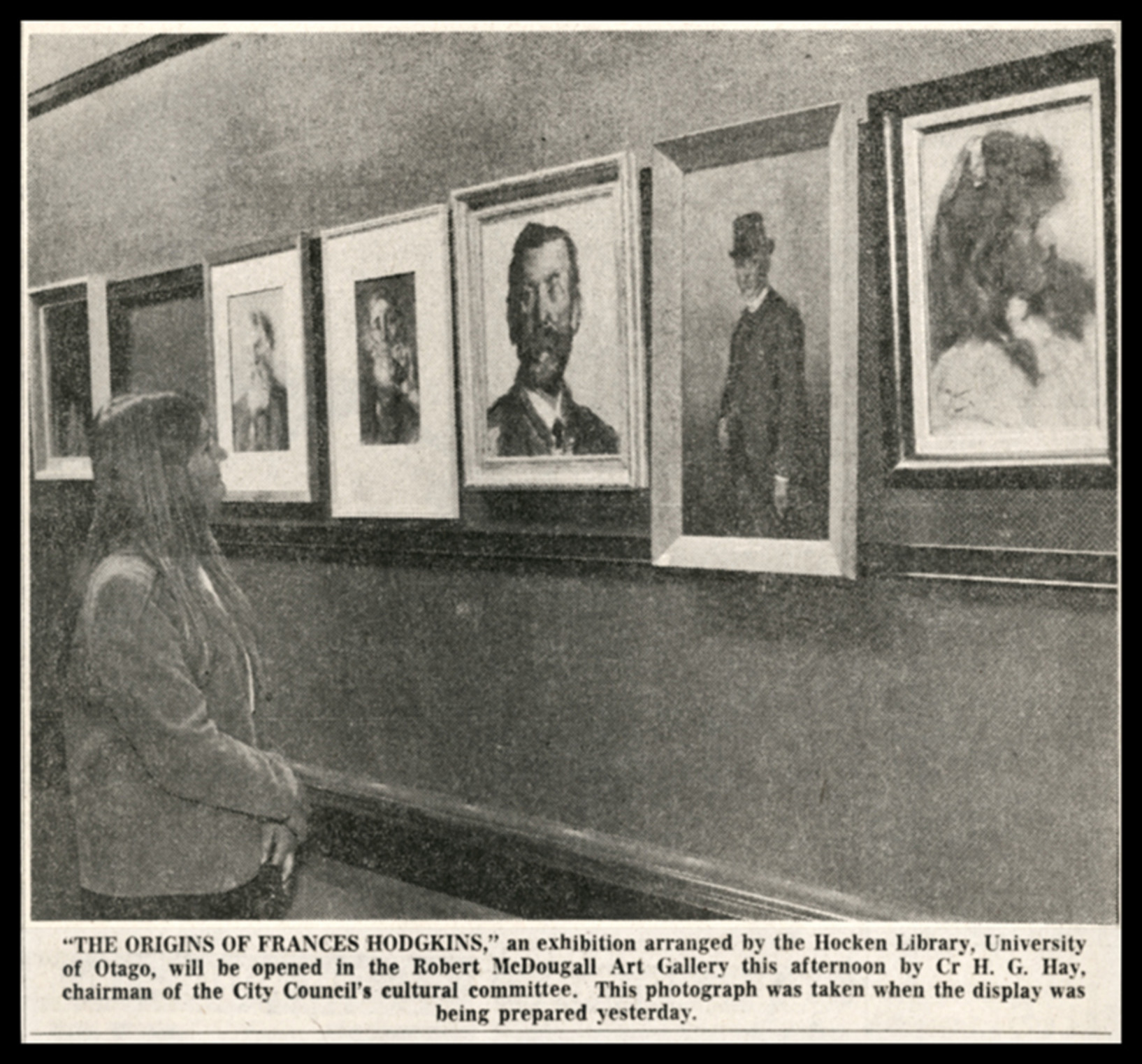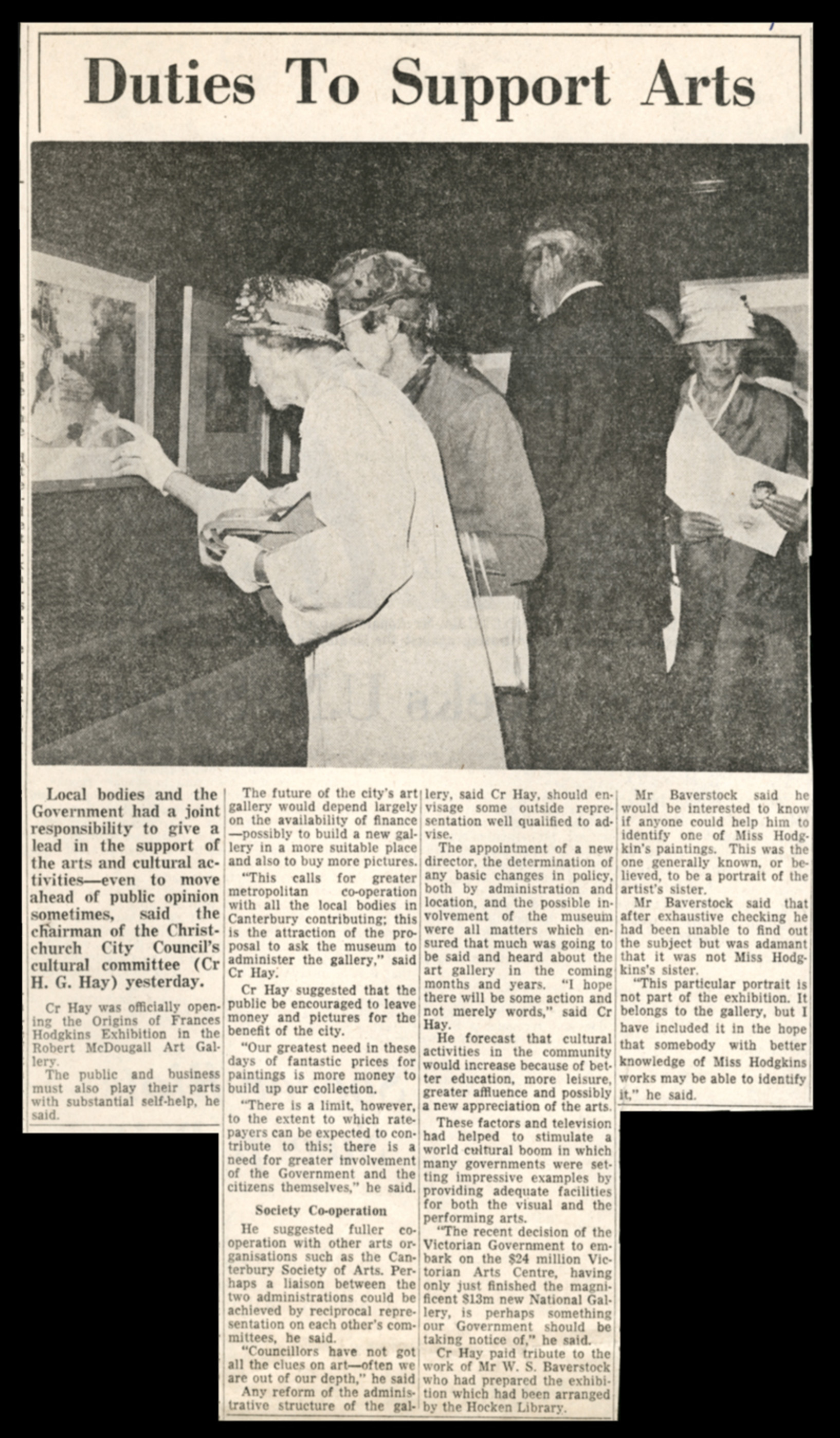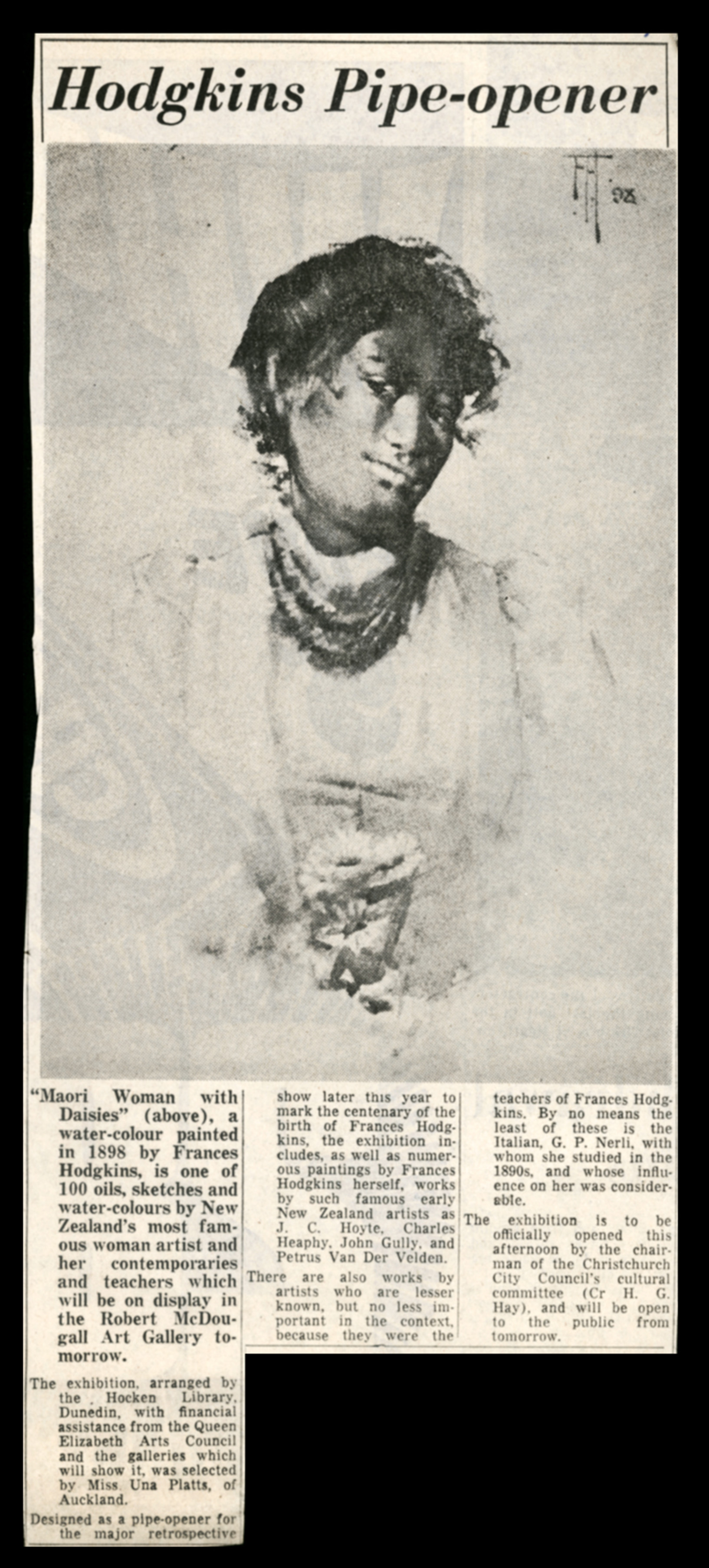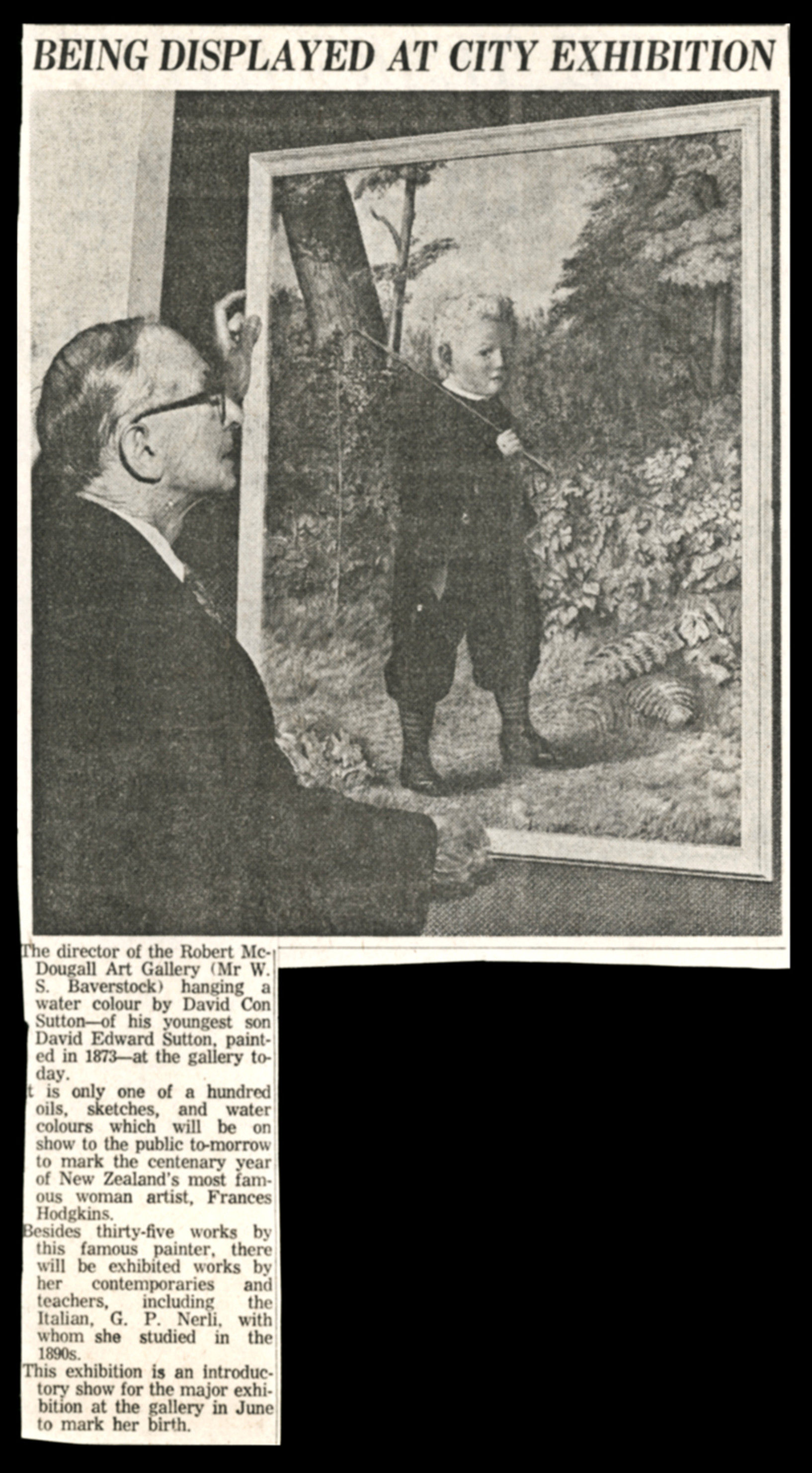 This exhibition is now closed
This exhibition was arranged by the Hocken Library and supported by the Queen Elizabeth II Arts Council was a curtain-raiser to the Frances Hodgkins Centenary show which opened in June in the same year.
Amongst the 100 oils, sketches and watercolours in the exhibition, 35 were by Hodgkins and the rest by her contemporaries and teachers such as David Con Hutton, Girolamo Nerli, Grace Joel and Dorothy Richmond.
Hodgkins' Māori portraits were singled out for their tenderness and warmth by reviewer John Oakley.
A souvenir catalogue was available.
Date:


25 March – 13 April 1969

Exhibition number:
25A