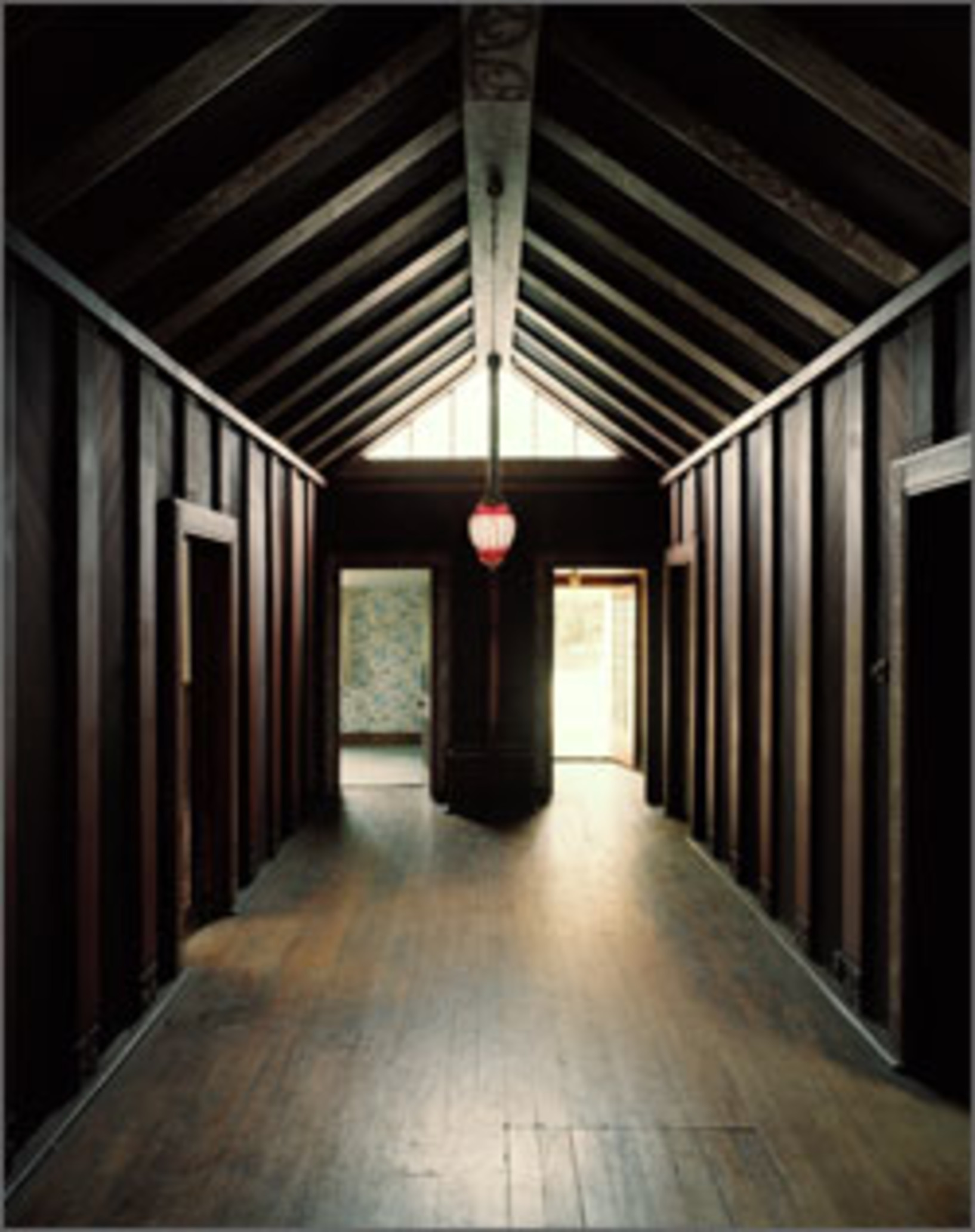 This exhibition is now closed
In conjunction with Picturing the Peninsula, the large-scale colour photographs by Neil Pardington depict the interiors of two significant buildings on Banks Peninsula evoking a sense of absence and past memories.
The Gallery has taken the opportunity to display a series of five large photographs by Wellington based photographer, Neil Pardington from his Rehutai and St Lukes series in conjunction with the exhibition Picturing the Peninsula.
Pardington is of Ngāi Tahu descent and his work was included in Te Puawai o Ngāi Tahu at the Christchurch Art Gallery in 2003. The works have previously been exhibited at Akaroa Museum.
Rehutai is the homestead built around 1895 between Menzies Bay and Decanter Bay, on the eastern coast of Banks Peninsula, by John Henry Menzies (c.1840–1919). Menzies was an accomplished carver and cabinet maker and made studies of Māori patterns which he included in his carvings and painted decorations at Rehutai. Menzies also published a book of Māori patterns in 1910. St Lukes is the Anglican church located at Little Akaloa (near Rehutai) and was designed by Menzies and built in 1906. The church is decorated within with Māori patterns both carved and painted. Together St Lukes and Rehutai are two of the most significant buildings on Banks Peninsula.
While Pardington's images of Rehutai appear documentary in nature, the artist also conveys a strong sense of emptiness, a once busy household now lying abandoned. Rehutai has been unoccupied for many years now and Pardington's three interior images of the house lying empty and unoccupied are particularly poignant, evoking a sense of absence and past memories. Neil Pardington's photographs often portray interiors, particularly hospitals and museum storage areas, where he focuses on mundane details of everyday life such as lighting or chairs. In his Rehutai series the artist presents images of cultural cross-overs – the hallway of a bungalow dwelling designed in the same manner as the interior of a Whare Runanga (communal meeting house). An outlandishly designed Victorian light shade serves as the focal point in two of the works.
Date:


27 June – 19 July 2007