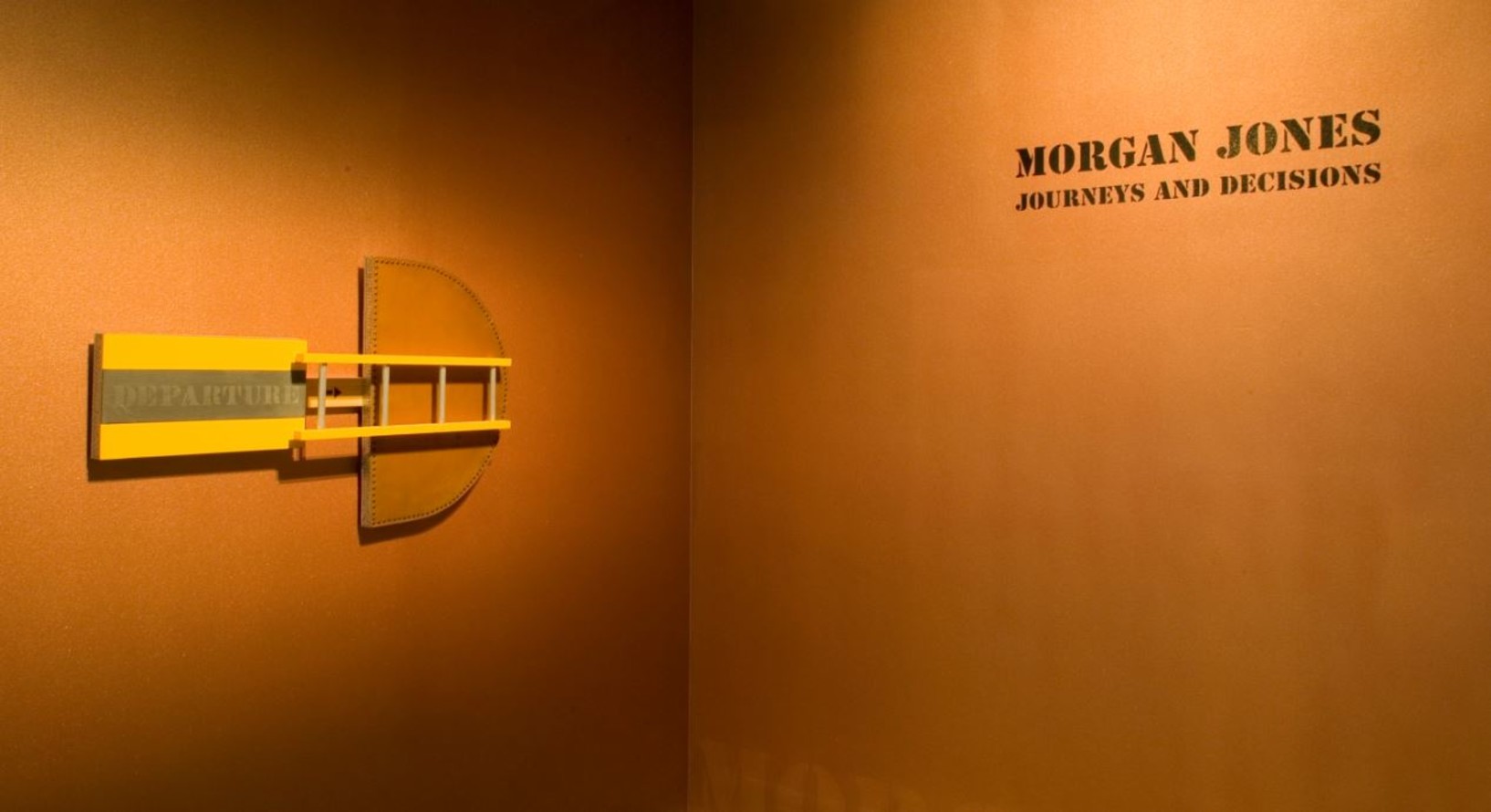 This exhibition is now closed
An exhibition celebrating this South Island sculptor's remarkable career.
An exhibition celebrating this South Island sculptor's remarkable career.
Creating a feeling of evolution, with each piece growing out of the one preceding it, is paramount for Central Otago sculptor Morgan Jones, as he prepares to open a retrospective exhibition at the Christchurch Art Gallery Te Puna o Waiwhetū.
Morgan Jones: Journeys and Decisions opened on 23 July and draws together many of the themes the artist has explored in his 40 year career.
Morgan Jones, who immigrated to New Zealand from England when he was 21, has been making sculpture since the mid-1960s. He is considered one of the leading artists of his generation and is one of the first sculptors to harness New Zealand's rural vernacular.
A gallery exhibition, however, is something of a rarity for Jones, who is well-known for his isolated, rural exhibitions.
'This really started as an anti-gallery thing, in the sense that I wanted to make sculpture that in context and size could only stand in the landscape. I wanted people to come on my installations by chance. I also wanted to try and hint at the transitory nature of life,' says Morgan Jones.
Morgan Jones's experience of living in a rural environment has strongly influenced his works, with his earlier constructions in particular often incorporating the materials of the farm. His choice of materials, especially tanalised timber, galvanised nails and bolts, barbed wire and corrugated iron, also explore the analogy between farm life and themes of imprisonment.
Jones says on a farm every single animal is a prisoner – grouped, sorted and finally, with great premeditation, killed.
'The materials I used reflect this idea... They have a rather clean, clinical look. Also, and I think this is important, they hint at a certain minimalism, an area I am always attracted to.'
Questions of freedom, faith, personal responsibility and social manipulation are recurring themes in Jones's work. Through the shorthand of sculpture, he finds it possible to confront these ideas.
'I am more at ease being one step removed. It gives me greater freedom to say what I think is relevant.'
Although Jones's works often relies on context and environment to allow full understanding of them, the artist doesn't believe his sculpture is complicated.
'I am not convinced the viewer needs to know anything about my work other than what stands in front of their eyes.'
Gallery curator of contemporary art Felicity Milburn says Morgan Jones's works are robustly physical, requiring choices and exploration, through actual steps or pictorial ladders, symbolic take-offs or leaps of faith and imagination.
'Jones's oeuvre ranges from compact, finely balanced constructions to large-scale installations in public spaces and isolated rural locations,' says Felicity Milburn.
'Journeys and Decisions draws such various works together, revealing the cohesion and sense of purpose at their core and showing how each project has contributed to a rigorous ongoing examination of human motivations and behaviour.'
Collection works in this exhibition
6 items