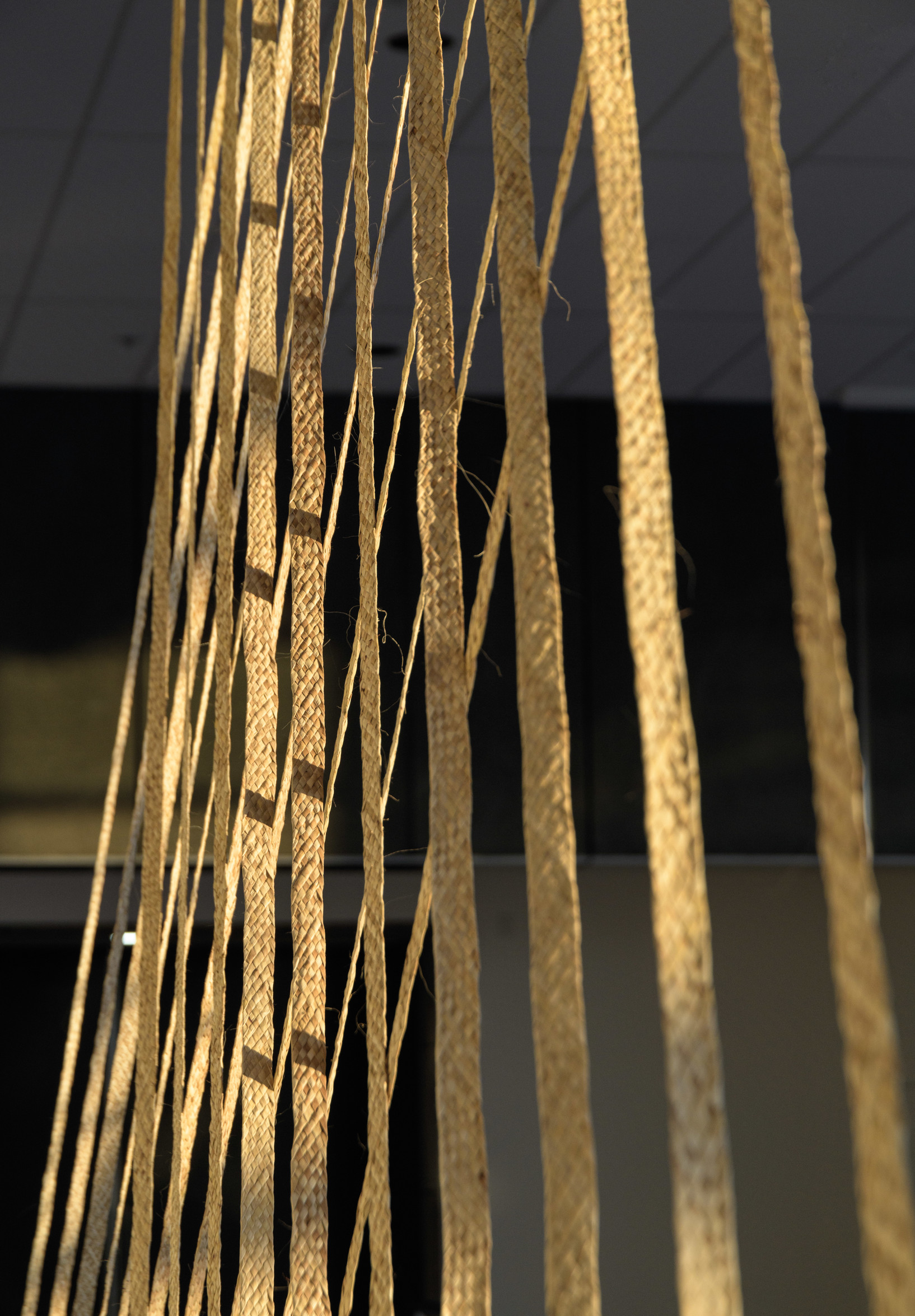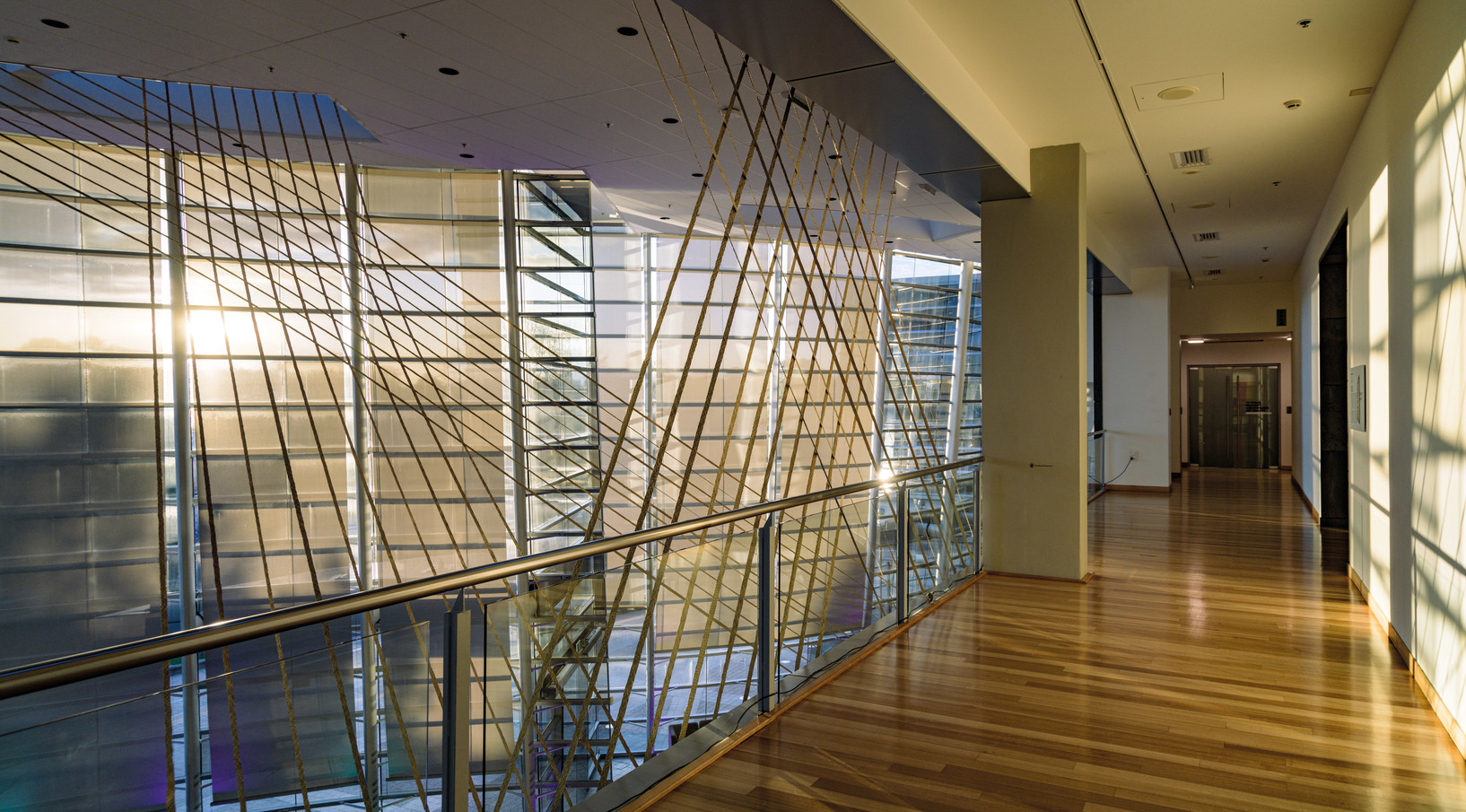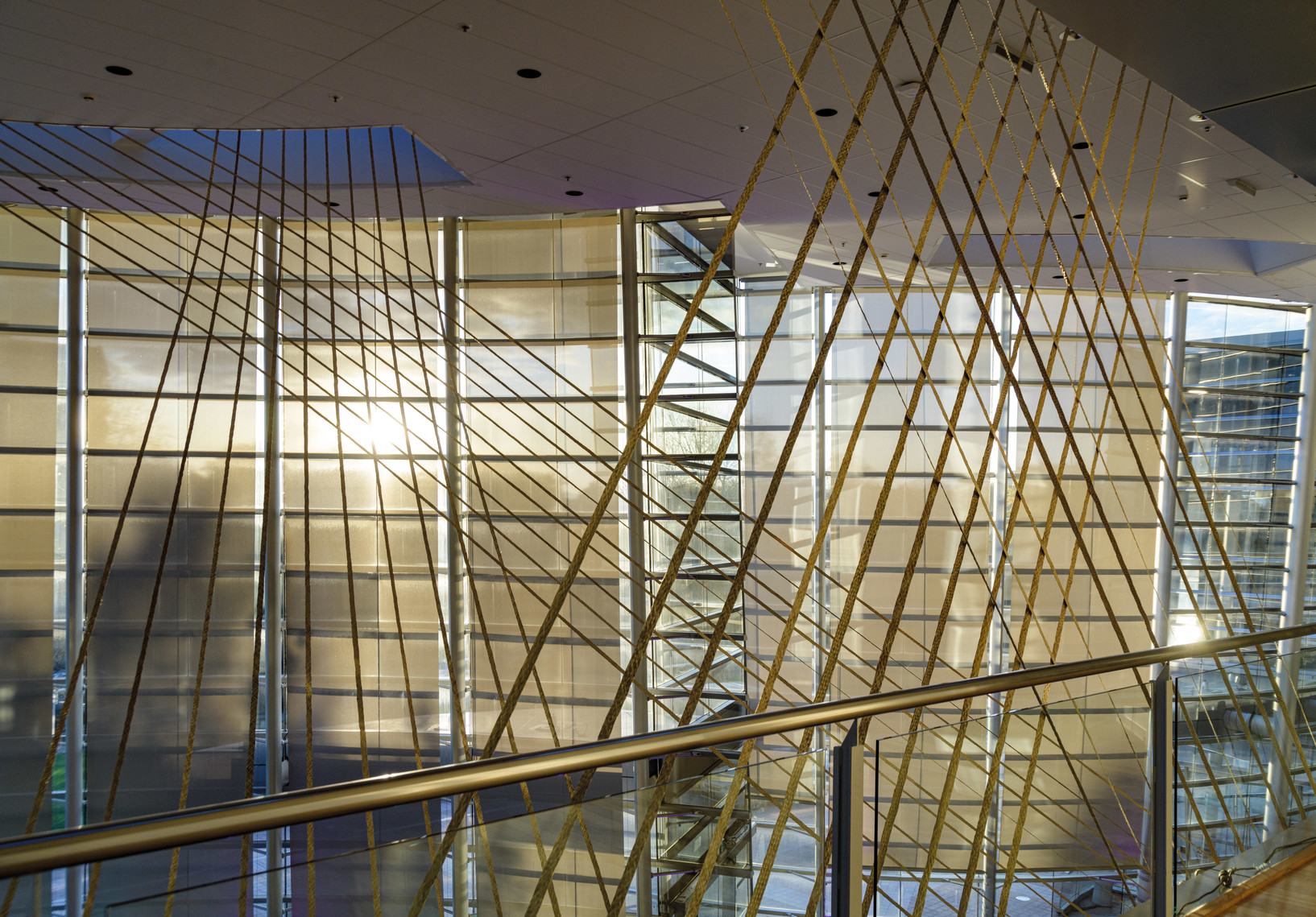 An ambitious installation that soars across the architecture of the Gallery.
Multiple braided strands of harakeke descend from the skylights, zinging across the foyer ceiling. These kawe are a celebration of the strength and significance of harakeke. Kawe were often used to carry heavy loads from one place to another; here Mata Aho reimagine this customary technology through the use of trusty tie-downs.
Commissioned by Christchurch Art Gallery Te Puna o Waiwhetū. Purchased by the W. A. Sutton Trust.
Collection works in this exhibition
1 item