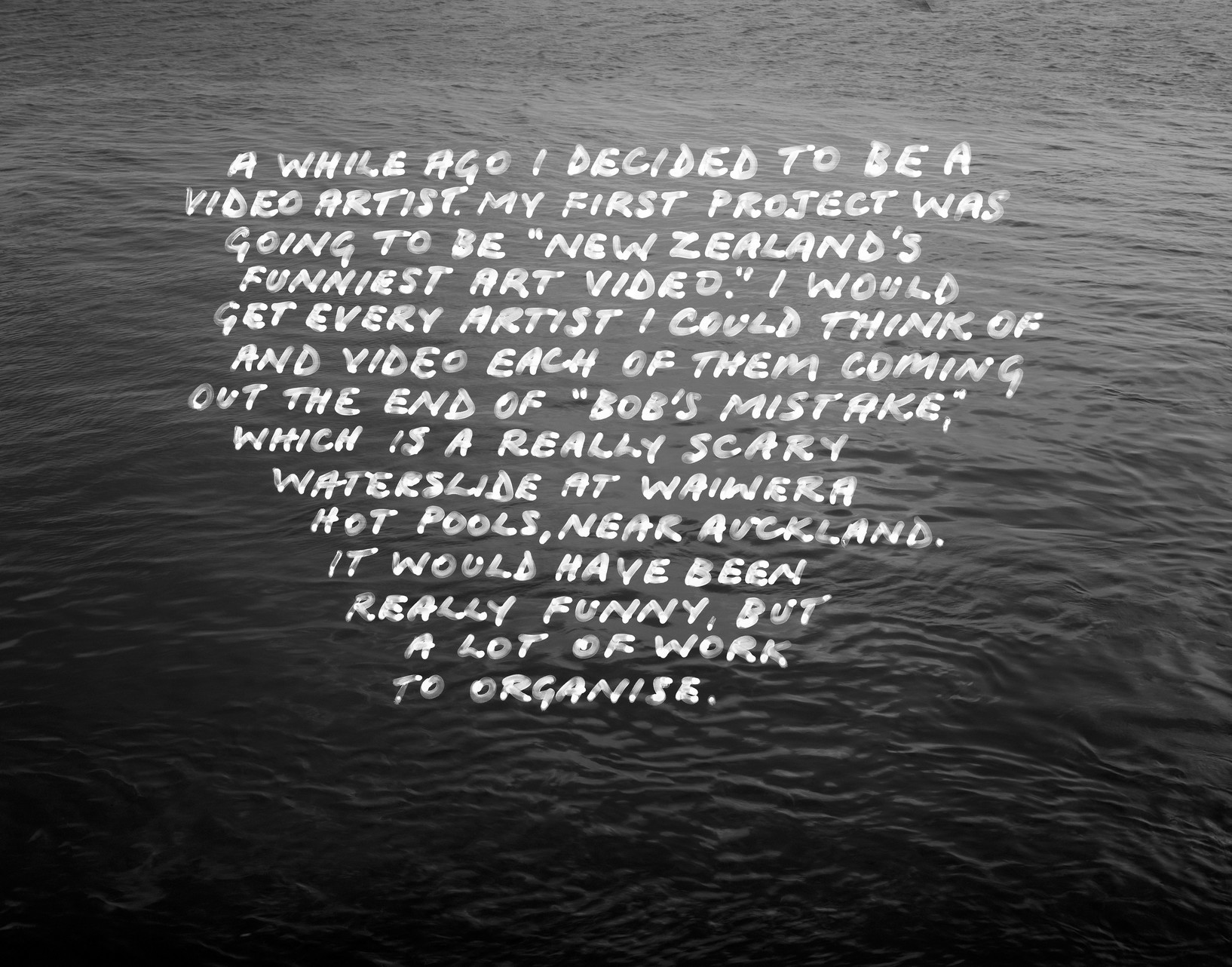 This exhibition is now closed
Marie Shannon's intimate and witty photographic and video works.
Marie Shannon is part of a generation of women artists who set aside the dominant tradition of the decisive moment. They resolved to operate as 'artists first and photographers second' thereby opening a space for further explorations in photography.
Conceptually framing the home as a space for making art, Shannon makes or arranges objects as part of a creative process where ideas are fixed in photography. Her daily routine and experience as an artist, partner, friend and mother results in an art that is intellectually conceived while remaining intimate, and witty. When text appears in her work, it is often like diary notes or messages left resting on a table. Her texts function similarly to the intertitles of silent films, communicating directly to the viewer.
Exhibition developed and toured by Dunedin Public Art Gallery.