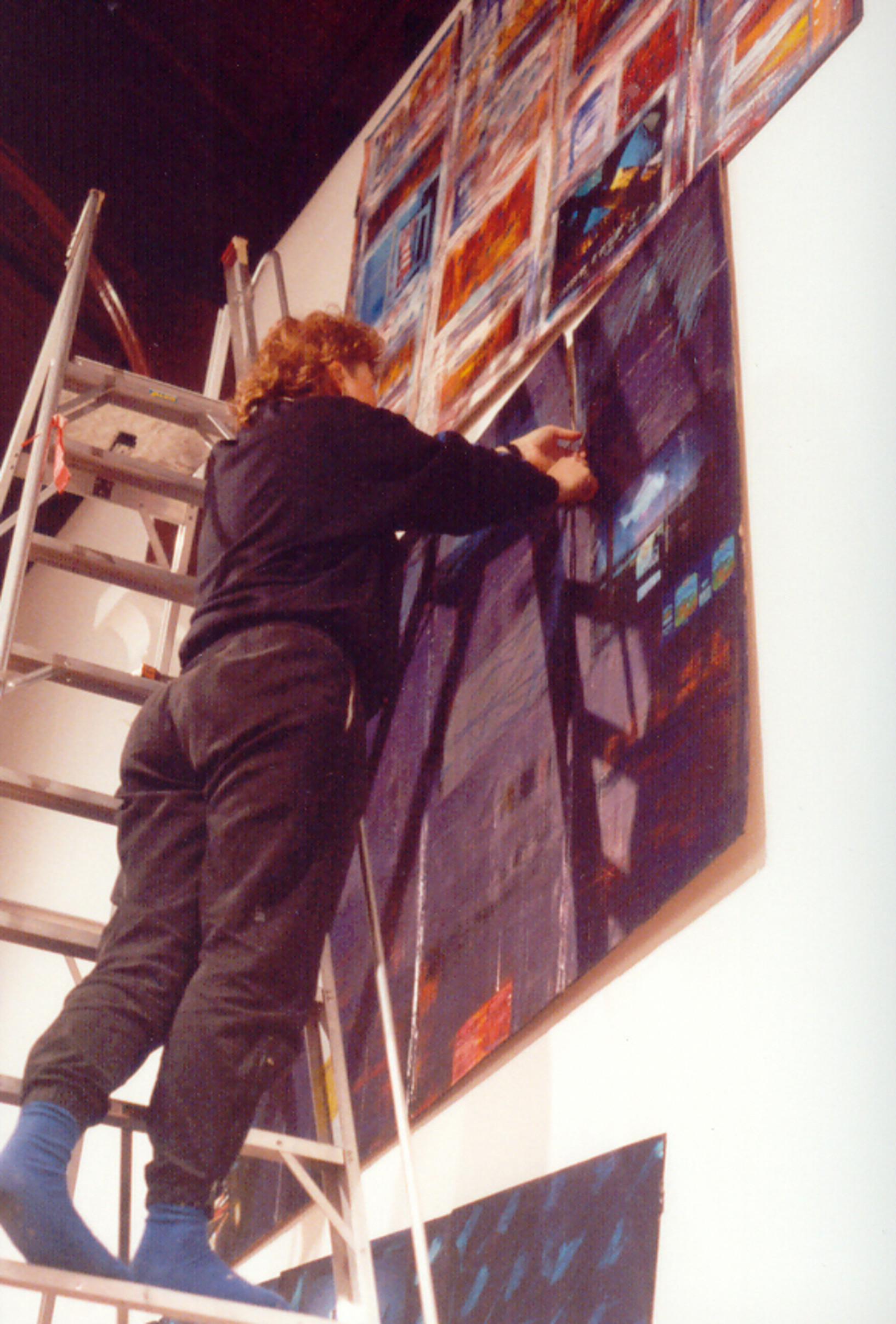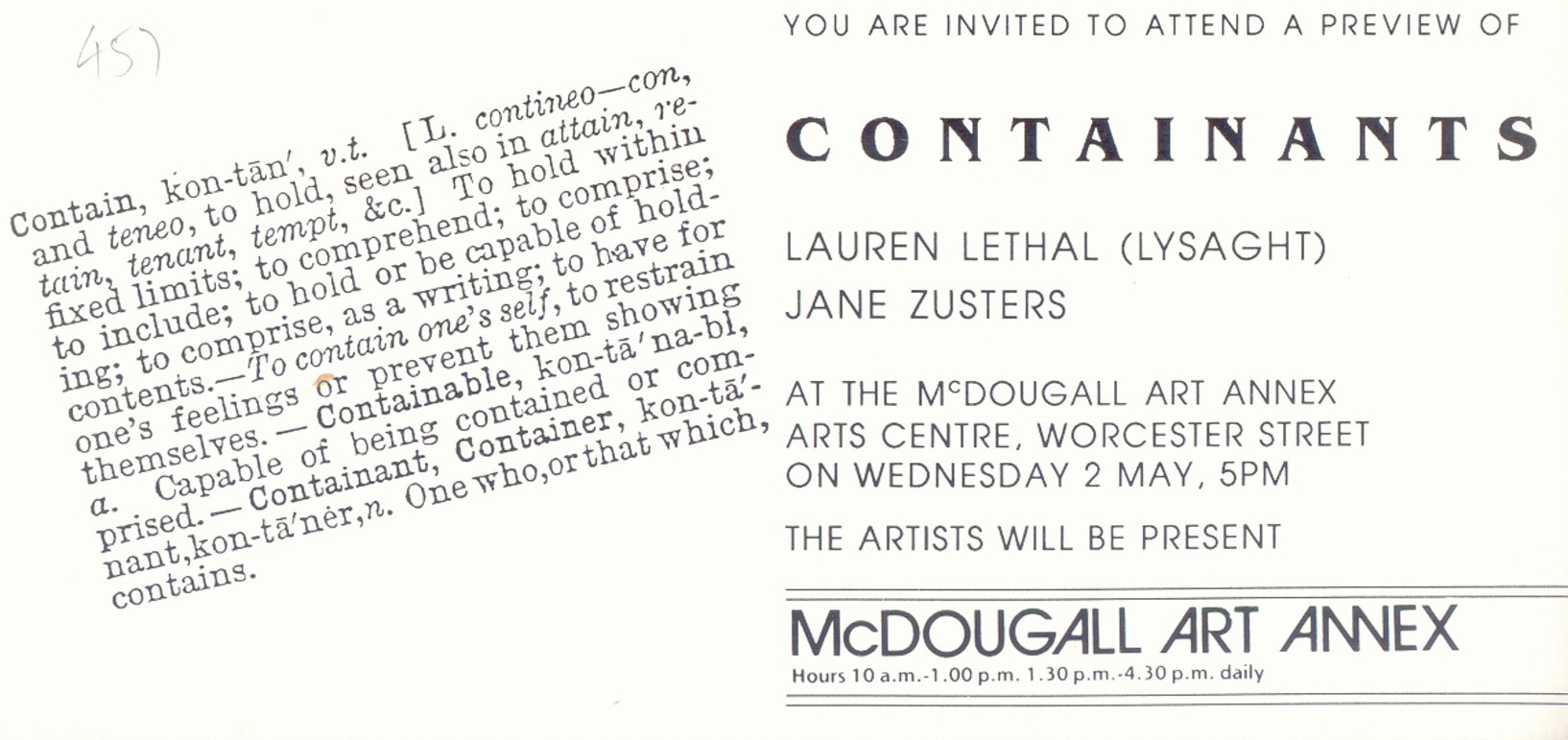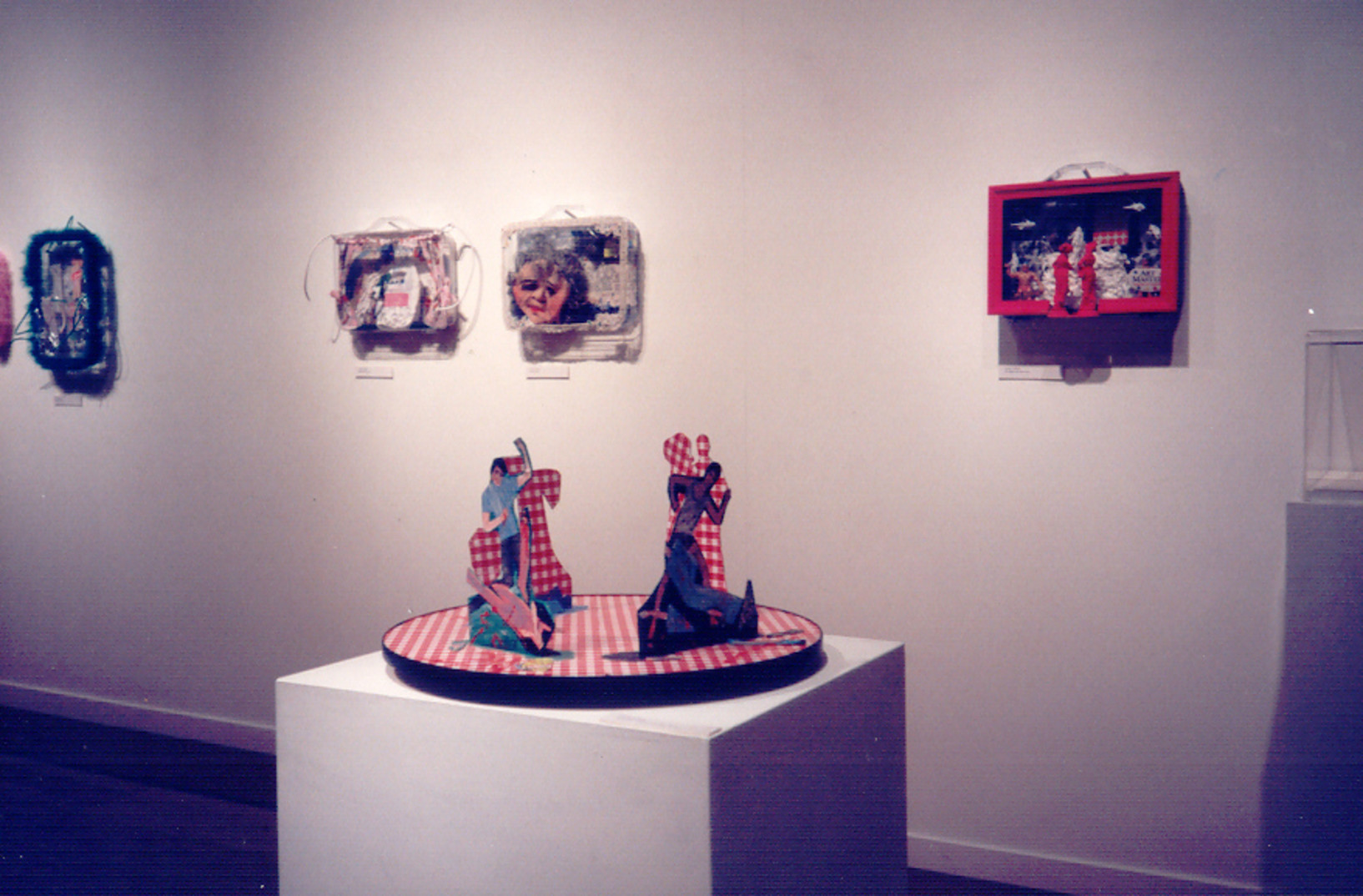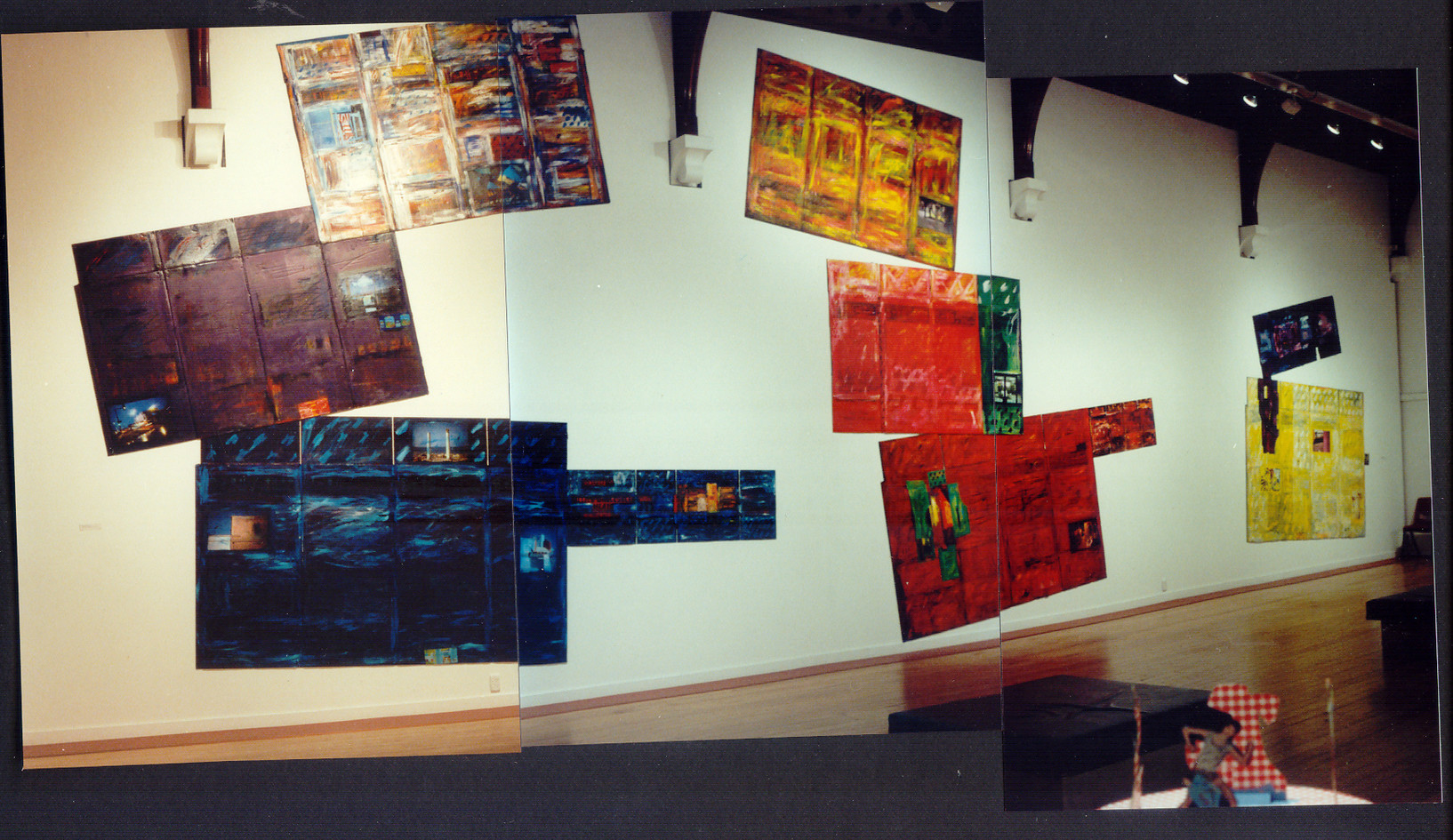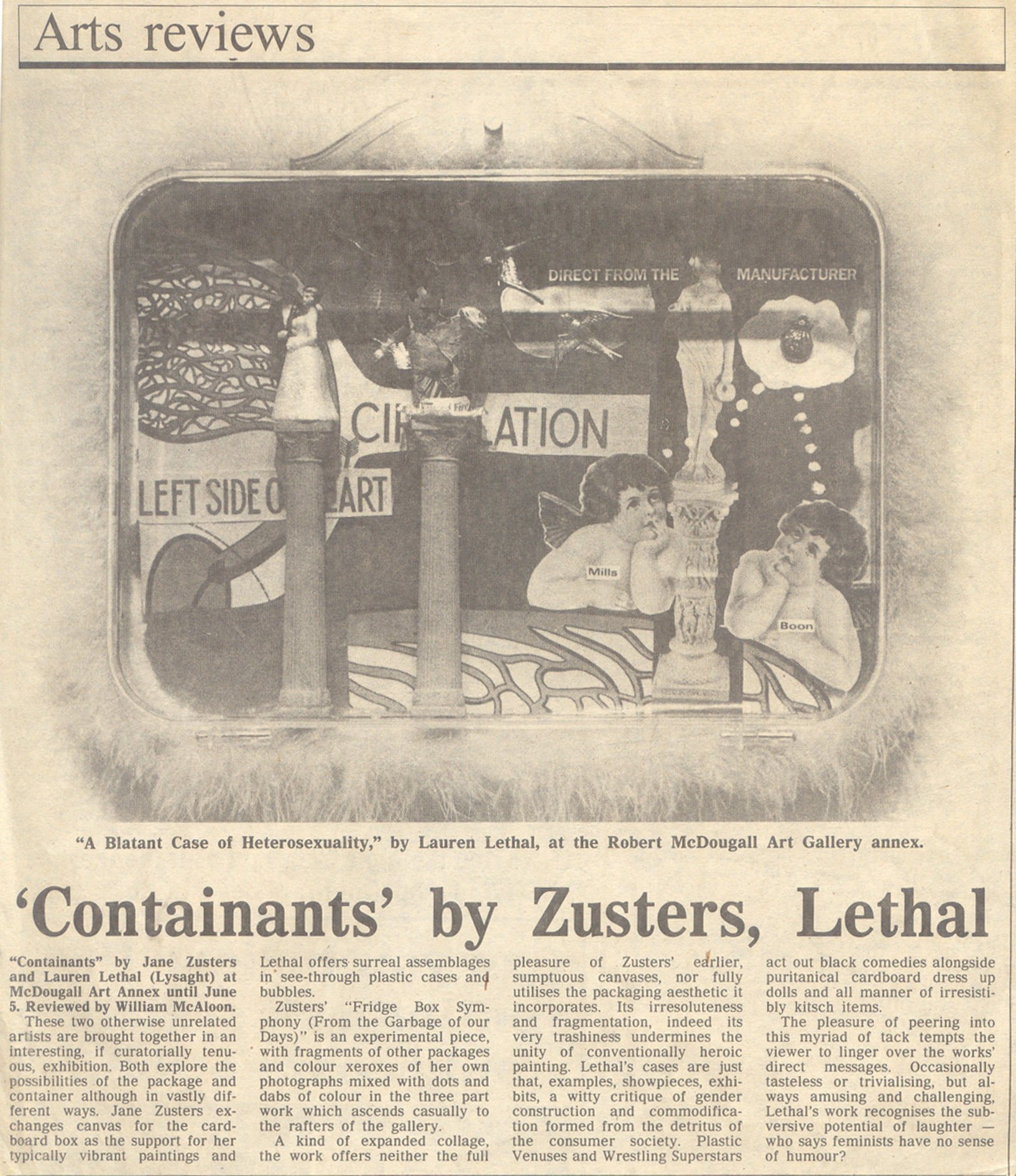 This exhibition is now closed
Opening at the McDougall Art Annex, Christchurch, on May 2, 1990 is Containants - an exhibition by Lauren Lethal and Jane Zusters.
Although Lethal and Zusters' work is dissimilar in this show, both artists are working with containers. Zusters' containers are cardboard boxes which have been flattened out, then painted in such a way as to preserve fragments of the labels. Lethal's containers are briefcases which have taken in unexpected cargo.
Of her work in this exhibition, Zusters says:
"For me the use of the cardboard box underlines the connection between art and daily life. I earn my daily bread by making art and my daily life is the stuff of my art. As a response to living it seems appropriate to recycle the cardboard containers which package our days; hence this work – from the Garbage of Our Days."
Lethal comments:
"My briefcases are open and shut case, extreme cases, bad cases and sometimes not a necessarily the case. The capsules are a panacea? A reminder? A farewell?"
('Containants, Lauren Lethal – Jane Zusters', Bulletin, No.68, May/June 1990, p.2)
This exhibition was held at the McDougall Art Annex in the Arts Centre.
Date:


2 May – 5 June 1990

Exhibition number:
457