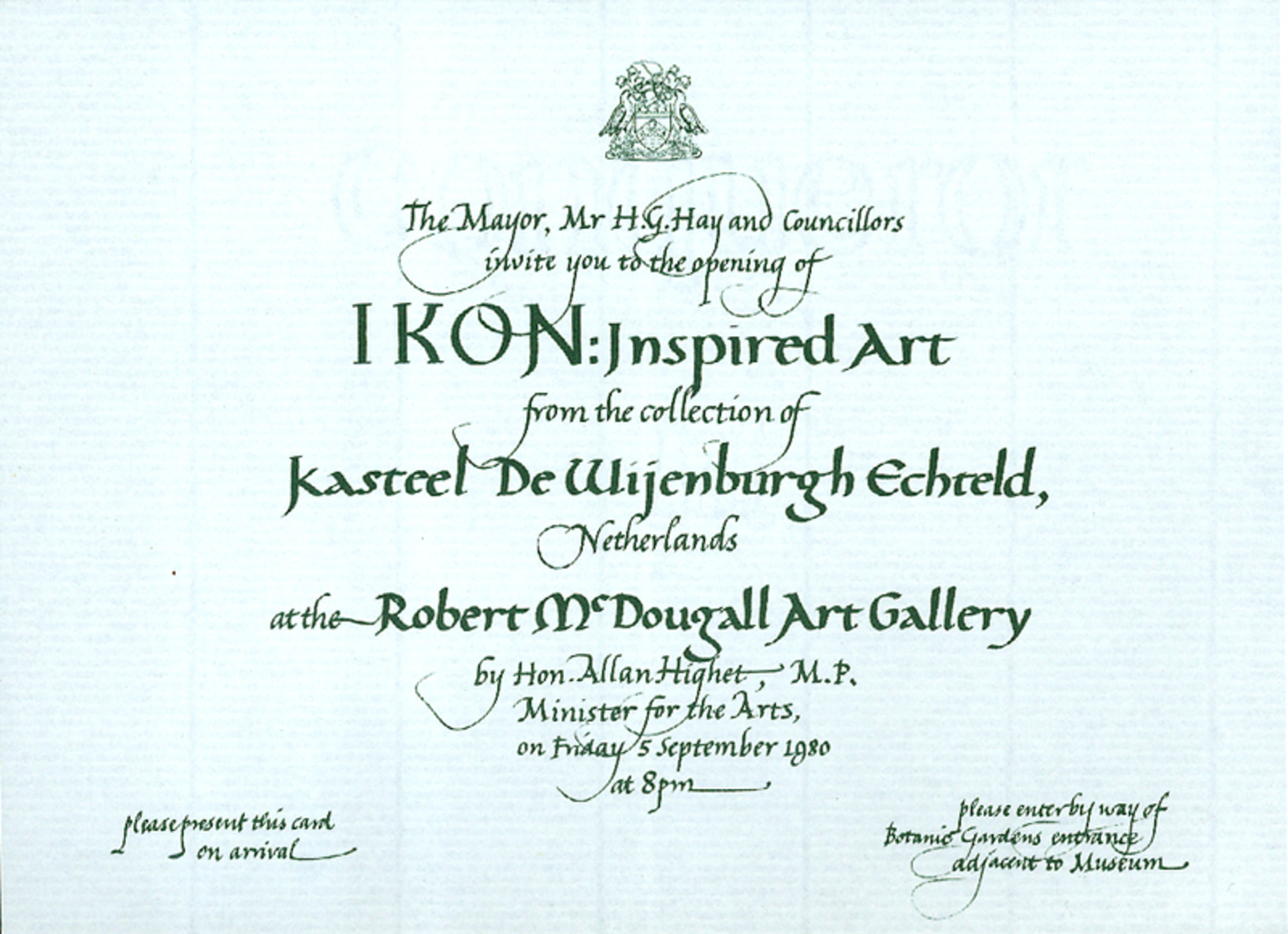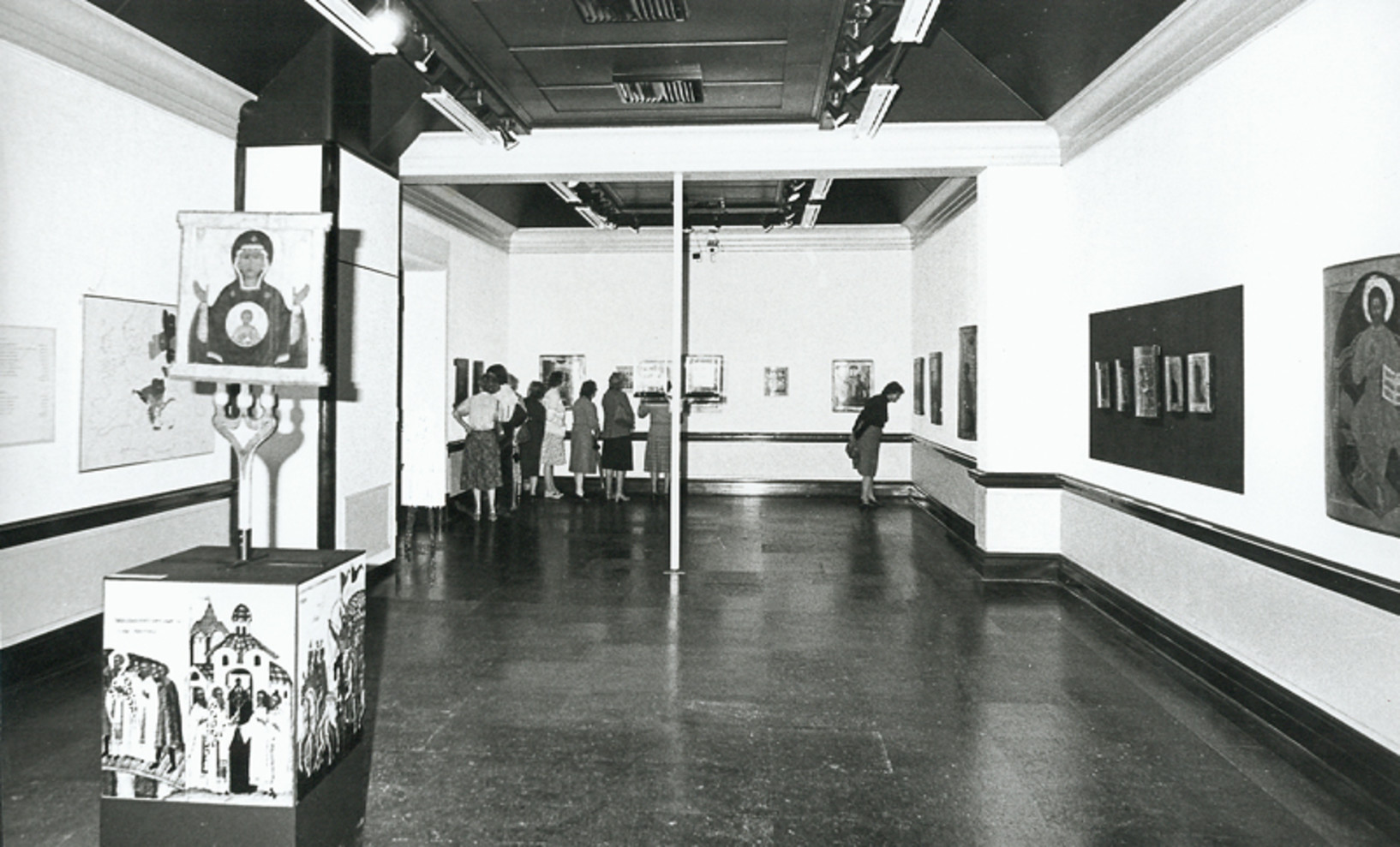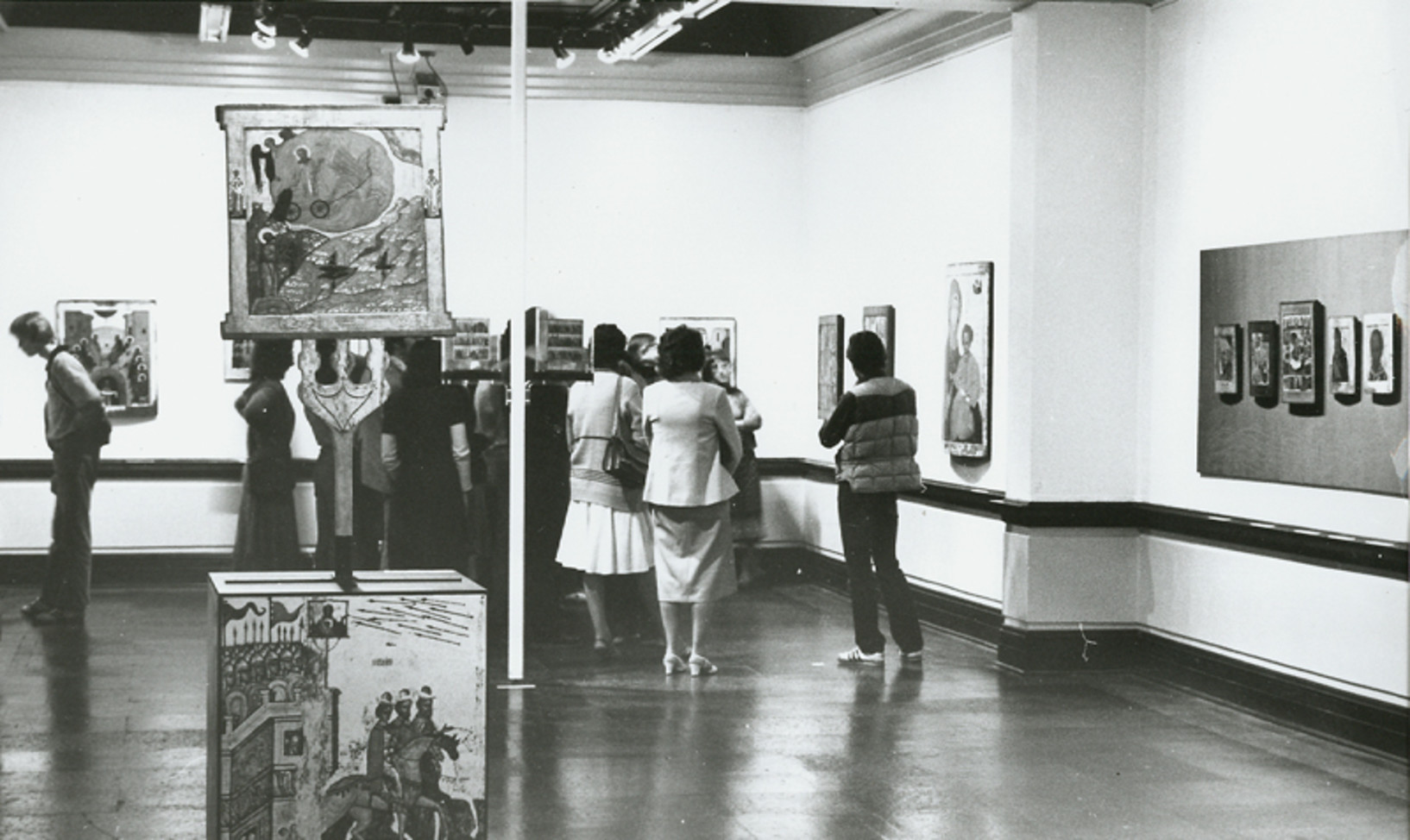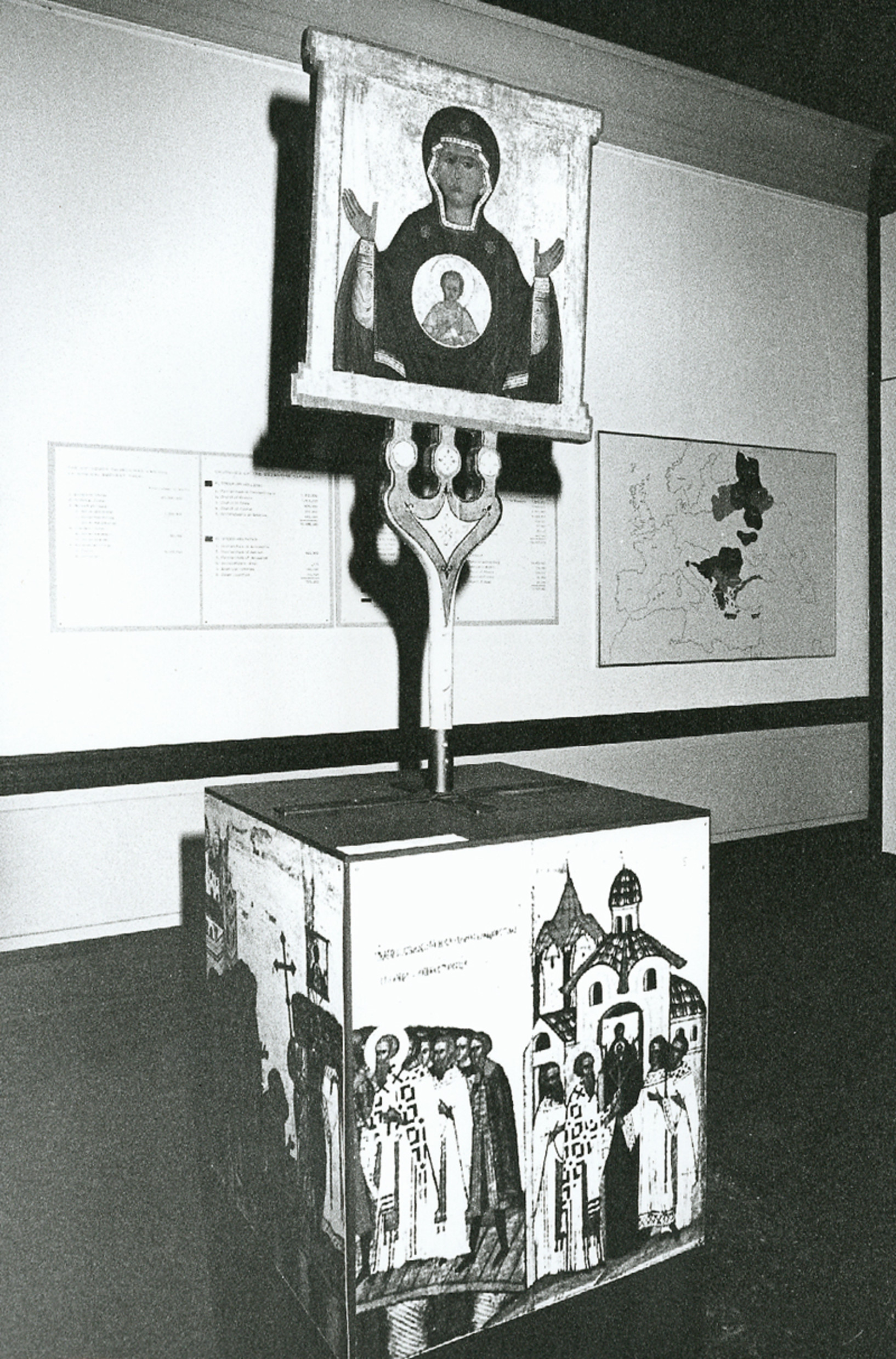 13 September – 16 November 1980
Negotiations begun in the Netherlands last year with the Foundation 'Castle "de Wijenburgh"' for the loan of some 100 icons from Byzantium, Greece, Crete, Russia and Balkans, have now been successfully completed with the visit of Mr Rob Roozemond, the Foundation's director to Christchurch in February including works from the 11th to the 19th centuries, with the bulk from the 14th to the 17th centuries, this $4,000,000 collection is currently on show at Recklinghausen, Germany. From there it will travel to Christchurch where it will be shown during September and October, before going on to Wellington, Sydney, Melbourne and Tokyo and a short North American tour prior to its return to the castle in which it is housed at Echteld in the Betuwe. Never before, and possibly never again, will such a comprehensive and extraordinarily beautiful collection of Orthodox Church treasures be seen in this part of the world. Audio-visual and static educational displays will be included as will a 272 page book/catalogue containing 112 colour reproductions.
('Icons', Bulletin, No.8, March/April 1980, p.1)
Since the last bulletin the icon exhibition, now entitled Ikon Inspired Art (Orthodox Church Treasures from the Wijenburgh Collection), has, with the addition of some major extra items including a 15th century Russian, Dionysius, Mother of God, escalated to $9,000,000 in value. This will show from September 13 to November 16.
('Exhibition News Flashes', Bulletin, No.9, May/June 1980, p.3)