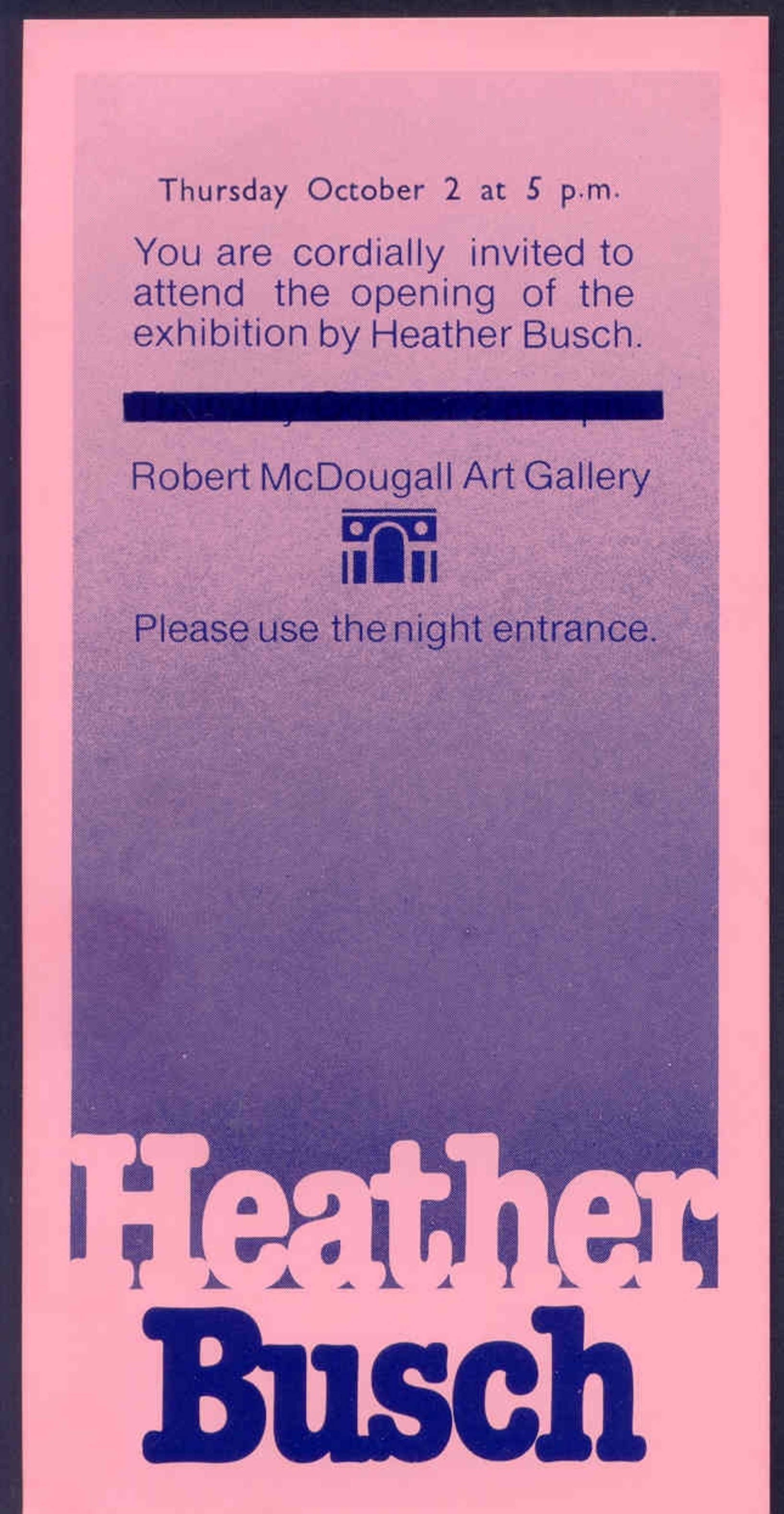 2 October – 16 November 1986
The paintings of Heather Busch have a compelling, disturbing quality that makes them difficult to dislodge from the memory of those who have viewed them. A sculpture graduate of the Ilam School of Arts, heather Busch practised as a stained glass artist for a period before turning to painting in 1980. Her work immediately attracted attention. The themes she deals with are those of feminine consciousness, the ravages of time upon the spirit and flesh, human interaction. Surrealist and realist are tags which have been attached to her imagery but they do not sit comfortably with the singular, haunting effect her carefully constructed and immaculately crafted paintings evoke. On a foundation of sharply accurate draughtsmanship, Heather Busch painstakingly layers glazes of oil colour to create the minutely detailed works which draw the viewer into them.
The experience is memorable. The eye is convinced by the reality of the world she describes as the brain is compelled to consider the metaphysical questions her images pose.
('Heather Busch: Paintings', Bulletin, No.47, September/October 1986, p.3)