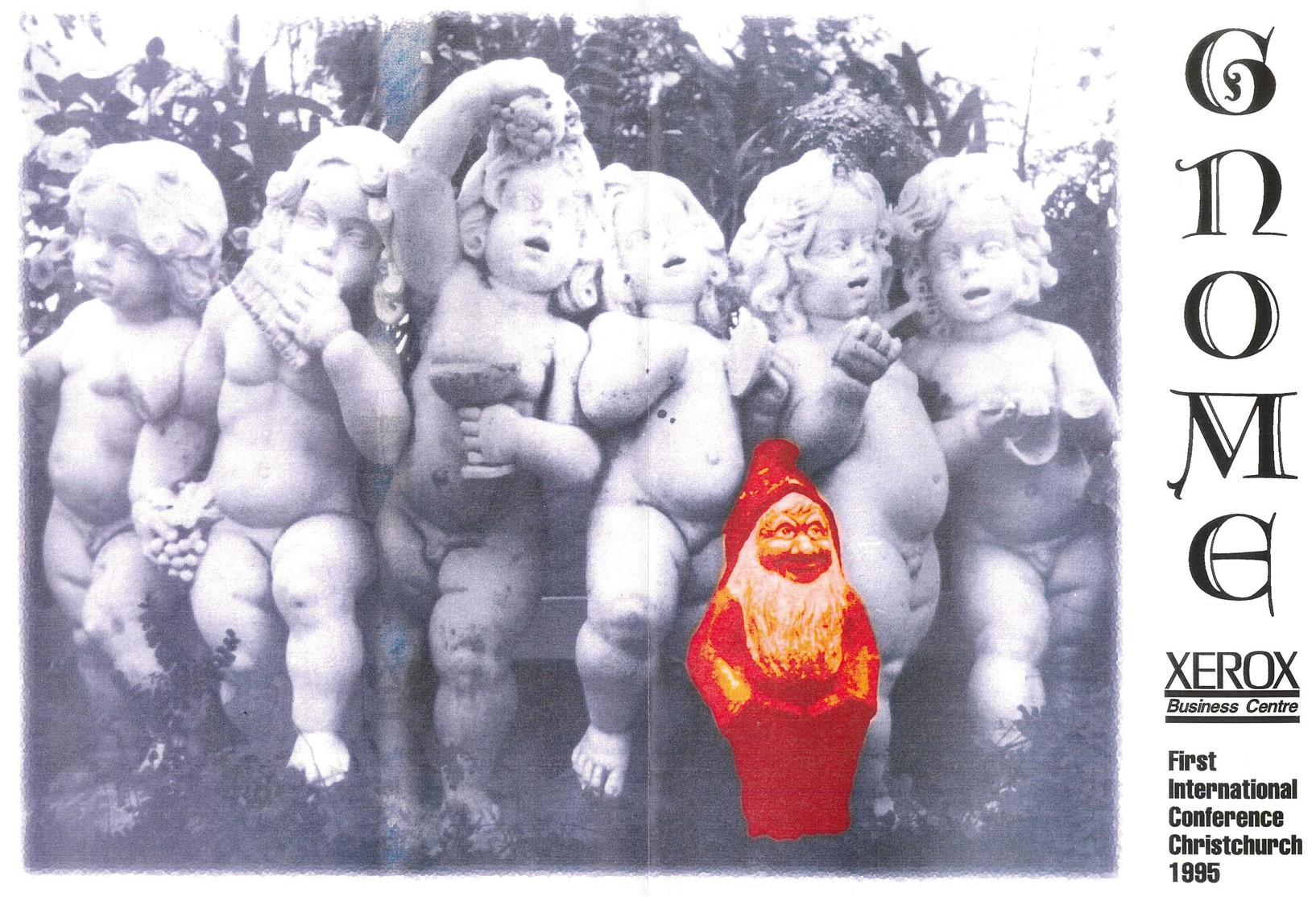 This exhibition is now closed
The Robert McDougall Art Gallery and the Arts Centre are hosting here in the city, the First International Gnome Convention.
For two days garden gnomes and their guardians will be meeting in the city to "challenge the edges of culture, join the environmental vanguard, gain strength from numbers, to revel in unconventionality and to have fun."
Although the gnomes' convention sessions will be closed to mortals and will occur in the dead of night, gallery visitors will be able to see the gnome convention members at the gallery during this weekend.
For more information, or to register your gnome for this first ever international event you can contact Jernome the gnome convenor or Sonia the human conference organiser at 366 5955.
It is hoped that the oldest known garden gnome in the world will be honouring the city with his presence and a number of special events will be organised around this magical weekend sponsored by Air New Zealand. Don't miss it.
('1st International Gnome Convention', Bulletin, No.94, February/March 1995, p.2)
Date:


18 March – 19 March 1995

Exhibition number:
577