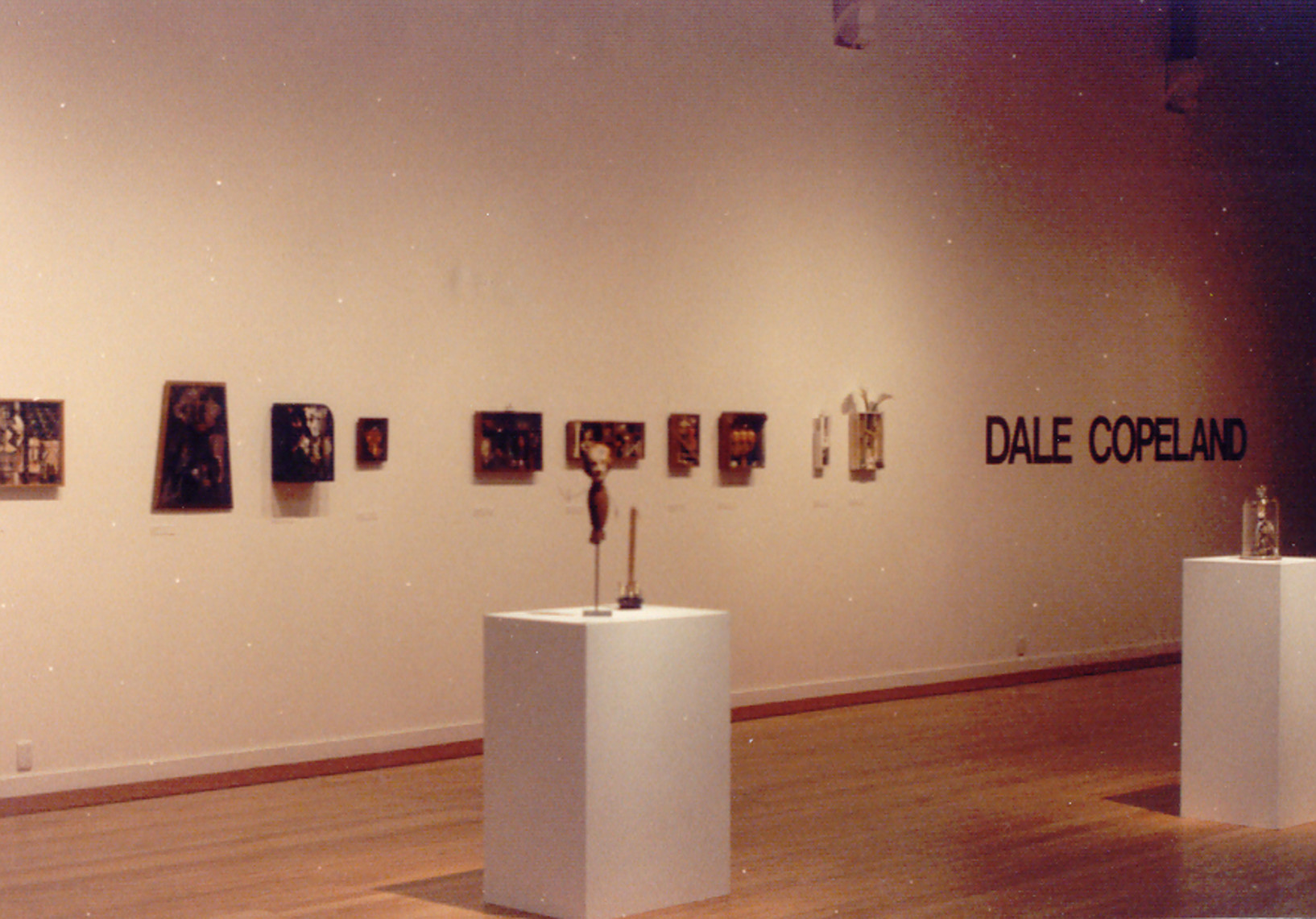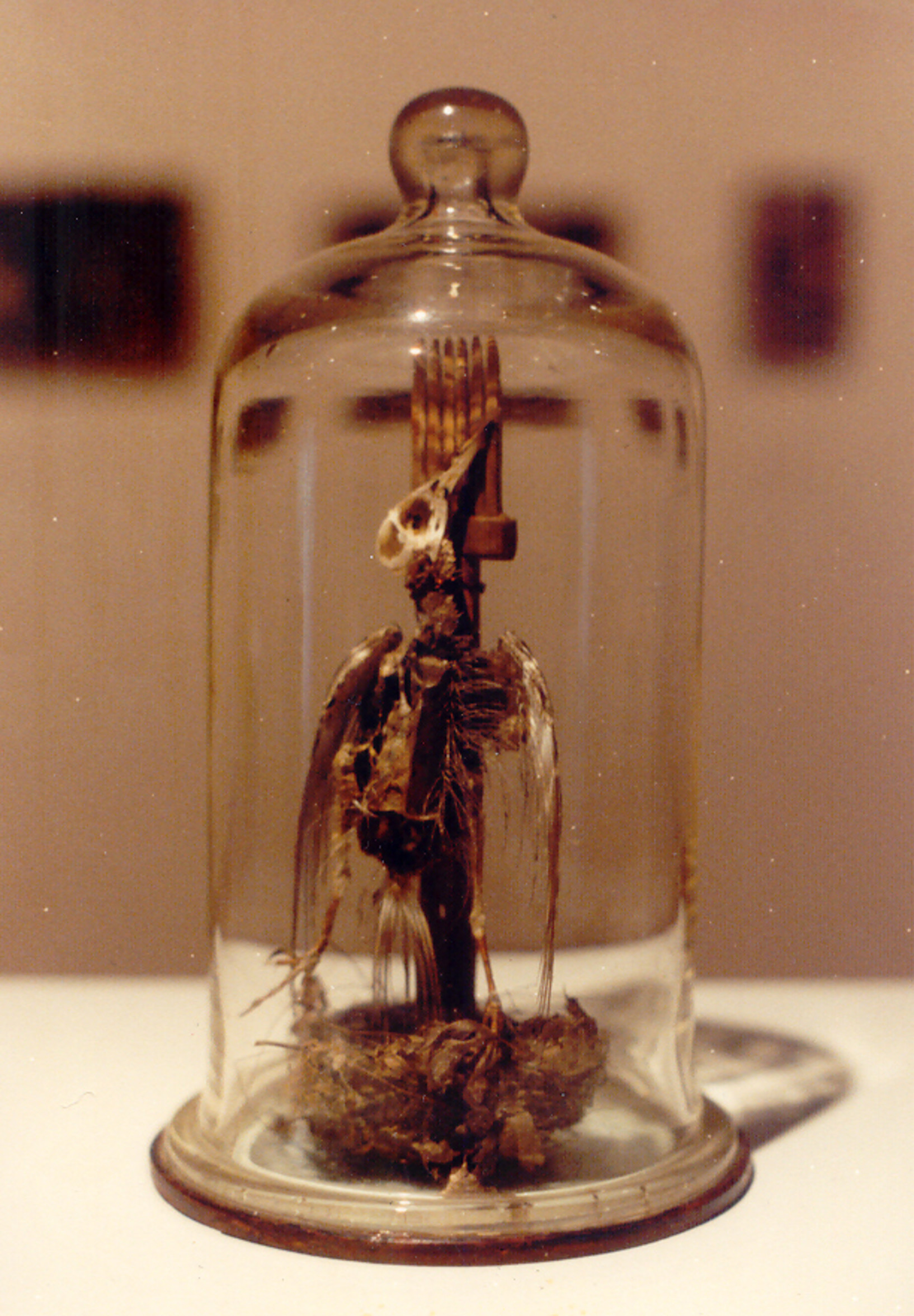 This exhibition is now closed
Dale Copeland, a recent winner of the TrustBank Review at the Govett-Brewster Art Gallery will exhibit 14 assemblages, 4 free standing sculptures and 4 two-dimensional framed works.
Dale Copeland describes herself as a mathematician-turned-artist. The one time head of a college maths and physics department and freelance computer programmer, Copeland, at the age of forty-three opted for a new lifestyle devoted to art and motherhood:
"Motherhood is beginning to show in my works. The nurturing present, the fear of the future, the shame of another generation being thrown onto the hopping board of our little island, our little planet."
In 1988 Copeland won the Taranaki Savings Bank Review with a work entitled The Search for Self. This work, acquired by the bank for its collection, was criticised by one reviewer as a rather tacky box. Copeland responds, "Of course it's tacky. Life is like that."
Copeland has exhibited with the now defunct Taranaki Artists' Co-operative and in the Goodman Suter Biennale. Her works are in the collections of the Dowse Art Museum, Lower Hutt; and the Govett-Brewster Art Gallery, New Plymouth.
Although Copeland has worked with printmaking, photography, silversmithing, and sculpture, and sometimes incorporates elements of these into her assemblages, her work is best described as careful constructions of treasured objects. Steptoe crossed with a bower bird. She collects her treasures from antique shops, beaches, or anywhere in between. After sometimes years of loving storage they find their place.
Copeland says her best works speak to her on three levels: acquisitive, aesthetic and intellectual. She does not enjoy selling her works: "When the treasures finally settle into the place where they look right and help to tell my story, then it hurts to lose them. That story is most often delight in the face of death and destruction, the search to see in spite of fear, the dance till they drop you ethic. Life is a joy, it has to be."
Dale Copeland is based in Okato, Taranaki.
Exhibition number 419, 420
Date:


23 December – 29 January 1988

Exhibition number:
420