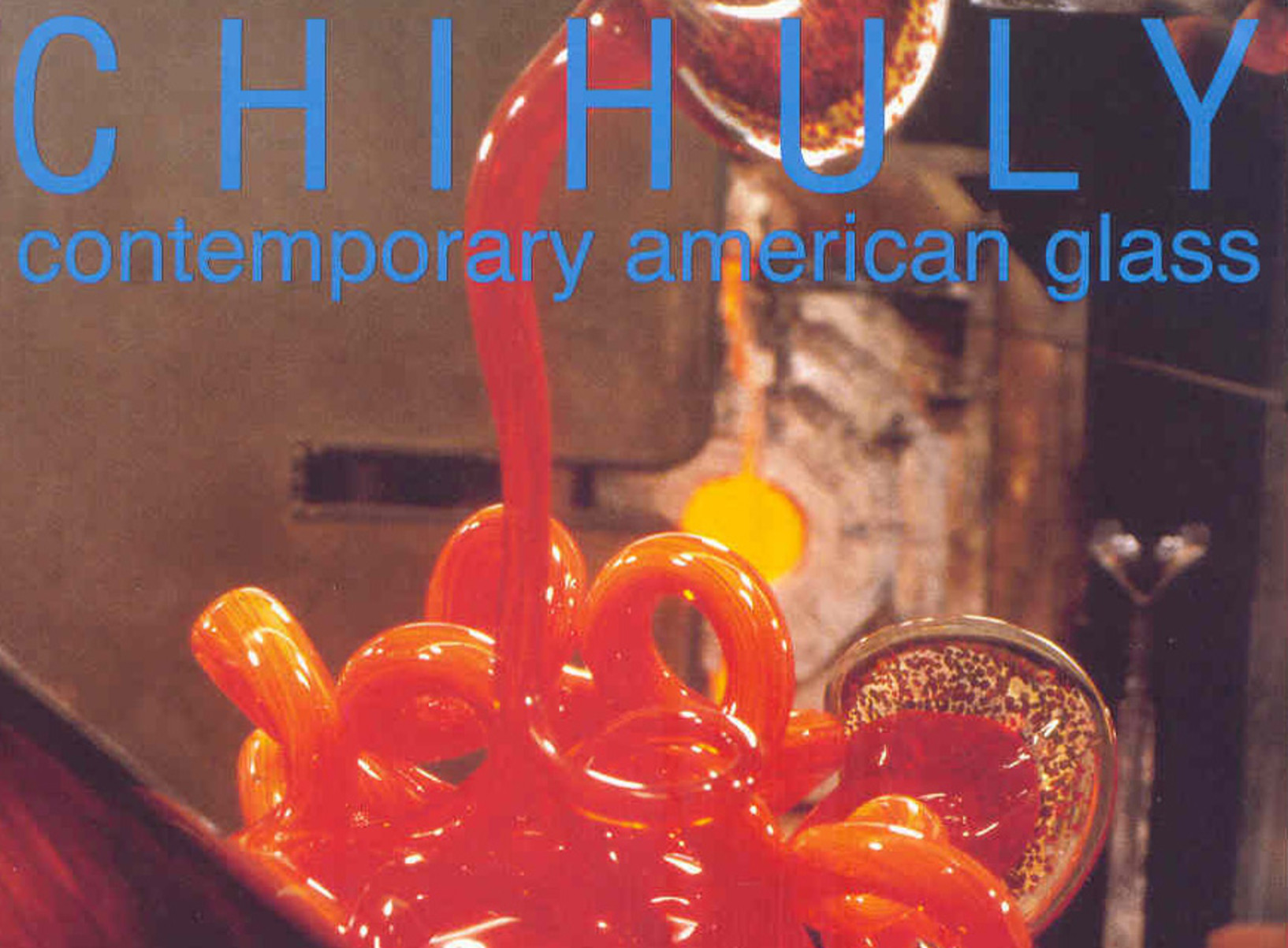 22 September – 6 November 1994
Described with a string of amazing superlatives and widely acknowledged as a breathtaking show, this exhibition by the famous American artist Dale Chihuly is a major cultural event on this year's exhibition calendar.
Chihuly has been working in the vanguard of contemporary glass art since the 1960s and is today one of the international leaders in this field. He is one of the three living artists given solo exhibitions at the Louvre and is also the first artist designated an American 'living cultural treasure.' This exhibition of 17 large glasses and related paintings, comes to Christchurch following the recent International Festival of the Arts in Wellington. It includes works from 8 series dating from 1974-91 and shows among others, works from the basket series where the glass simulates the woven forms sagging under their own weight, the sea forms where the thin glass walls reflect the subtle colours and marking of sea creatures, the Persian series of 1986, the Venetians of the following year, and the Ikebana works of 1990.
Large in size and brilliant in colour, these works bring together the amazing skills and techniques of the traditional glassmaker. In 1968 Chihuly won a Fulbright Scholarship and became the first American to be apprenticed to the centuries old Venini glass factories of Murano in Venice. It was there that he picked up his skill and facility with the traditional Venetian techniques. With these he has forged into his glass works, the rigour of form and colour expected in contemporary painting and sculpture. Since a disastrous automobile accident in 1976, which cost the artist his left eye Dale Chihuly has worked in Seattle with a team of twelve or so master craftspeople. Under the watchful eye of the master and with the white hot forms of molten glass passing rapidly from furnace to shaping table and blower's torch, Chihuly's team performs marvels. Chihuly: Contemporary American Glass was developed by the Dale Chihuly Studio, New York and is brought to New Zealand by Exhibitour New Zealand in partnership with the Dowse Art Museum.
The exhibition is supported by the Queen Elizabeth II Arts Council and presented at six New Zealand venues. The spectacular and exciting Chihuly: Contemporary American Glass will be opening at the McDougall on 22 September, with an admission charge of $3. It is certainly one of the important international art events for this year and a spectacular show not to be missed.
('Chihuly: Contemporary American Glass', Bulletin, No.91, August/September 1994, p.1)