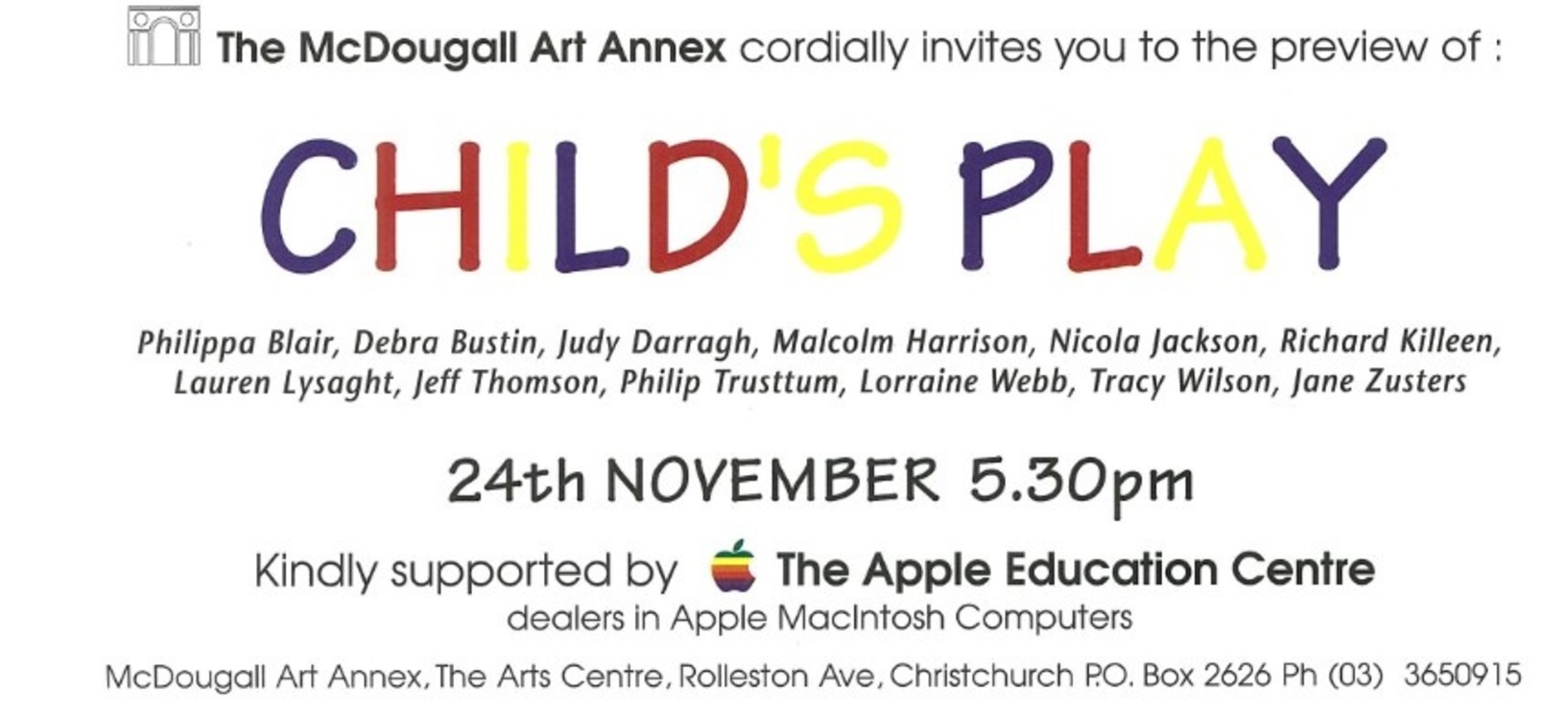 25 November 1994 – 15 January 1995
'My first art memory is when I was four, sitting under the kitchen table, drawing on the table legs.' - Jane Zusters
While the joys of creation and mark making has inspired many a child and horrified many a parent, memories of childhood and experiences of parenthood have in turn provided 'grown-up' artists with a rich mine of inspiration for work that is enjoyable, exciting and challenging. As Philippa Blair has remarked. art making often begins with play.
Child's Play is an exhibition which focuses on art works inspired by relationships with children and the childhood reminiscences old twelve well known New Zealand artists. The themes that they explore include growing up in New Zealand, the love and fear of scary monsters, toys and games, books and their characters, such as the old favourite but now censored Noddy, and the inevitable advance of adulthood. These themes are expressed in a wide array of media from corrugated plastic to wire, fabric and paint on canvas. Some open and shut to reveal and conceal all sorts of surprises.
Child's Play features: Philippa Blair, Debra Bustin, Judy Darragh, Malcolm Harrison, Nicola Jackson, Richard Killeen, Lauren Lysaght, Jeff Thomson, Philip Trusttum, Lorraine Webb, Tracy Wilson and Jane Zusters.
Child's Play is generously supported by the Apple Education Centre.
('Child's Play', Bulletin, No.93, December 1994/January 1995, p.3)
This exhibition was held at the McDougall Art Annex in the Arts Centre.