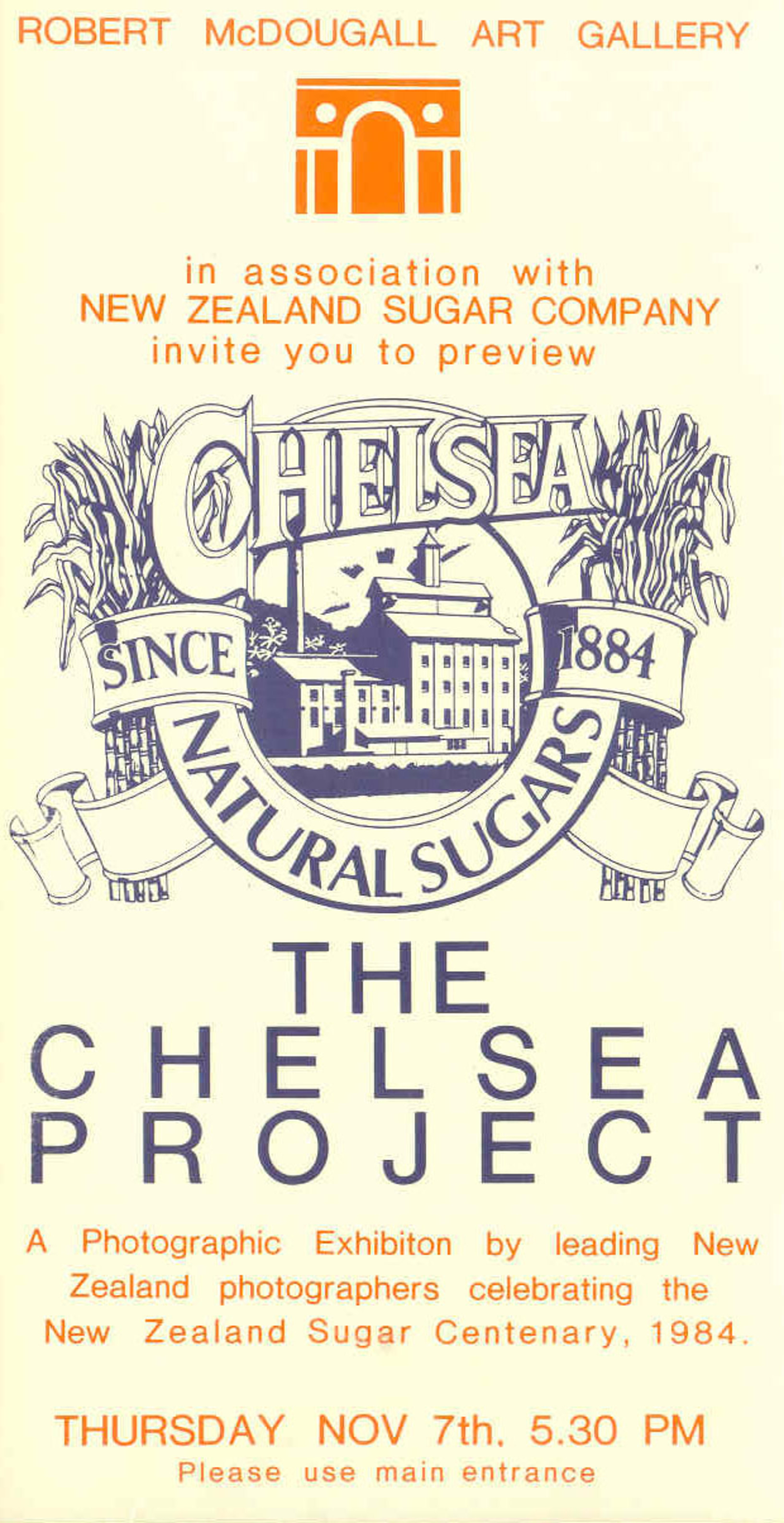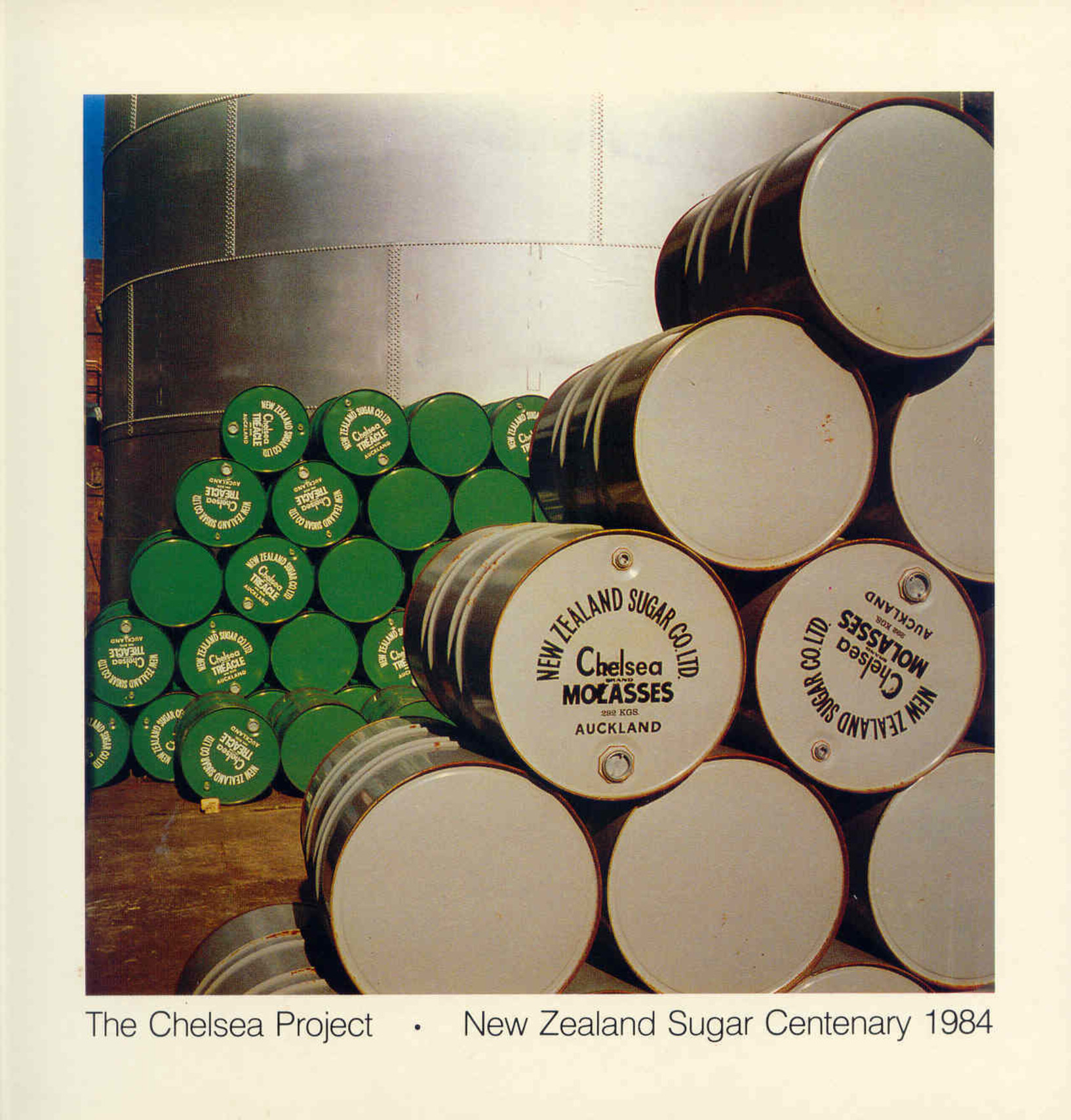 7 November 1985 – 15 December 1986
A photographic exhibition by leading New Zealand photographers celebrating the New Zealand Sugar Centenary, 1984.
"Between 1884 and 1958 Chelsea developed a unique feeling and character. Not only the special nature of the sugar industry contributed to this, but also the refinery's semi-isolation at Birkenhead."
This uniqueness led the New Zealand Sugar Company Limited working closely with the Queen Elizabeth II Arts Council and the Auckland City Art Gallery to commission five top artists to photograph Chelsea. It is one of a number of events to mark one hundred years of sugar production for New Zealand.
Rodney Wilson sums up the project thus – "The Chelsea sugar works are both unique and commonplace; remarkable and universal. The factory has a spirit of its own; imposing the mysterious, yet a place in which people work, a place where the occupants assert their presence."
Laurence Aberhart, Gillian Chaplin, Bruce Foster, Anne Noble and Peter Peryer are the contributing artists.
"Five very individual sensibilities have been turned loose . . . Five very individual interpretations have resulted. These five photographers, each in his or her own way, have responded to that phenomenon. The Chelsea project is a record of that".
('The Chelsea Project – New Zealand Sugar Centenary 1984', Bulletin, No.42, November/December 1985, p.2)