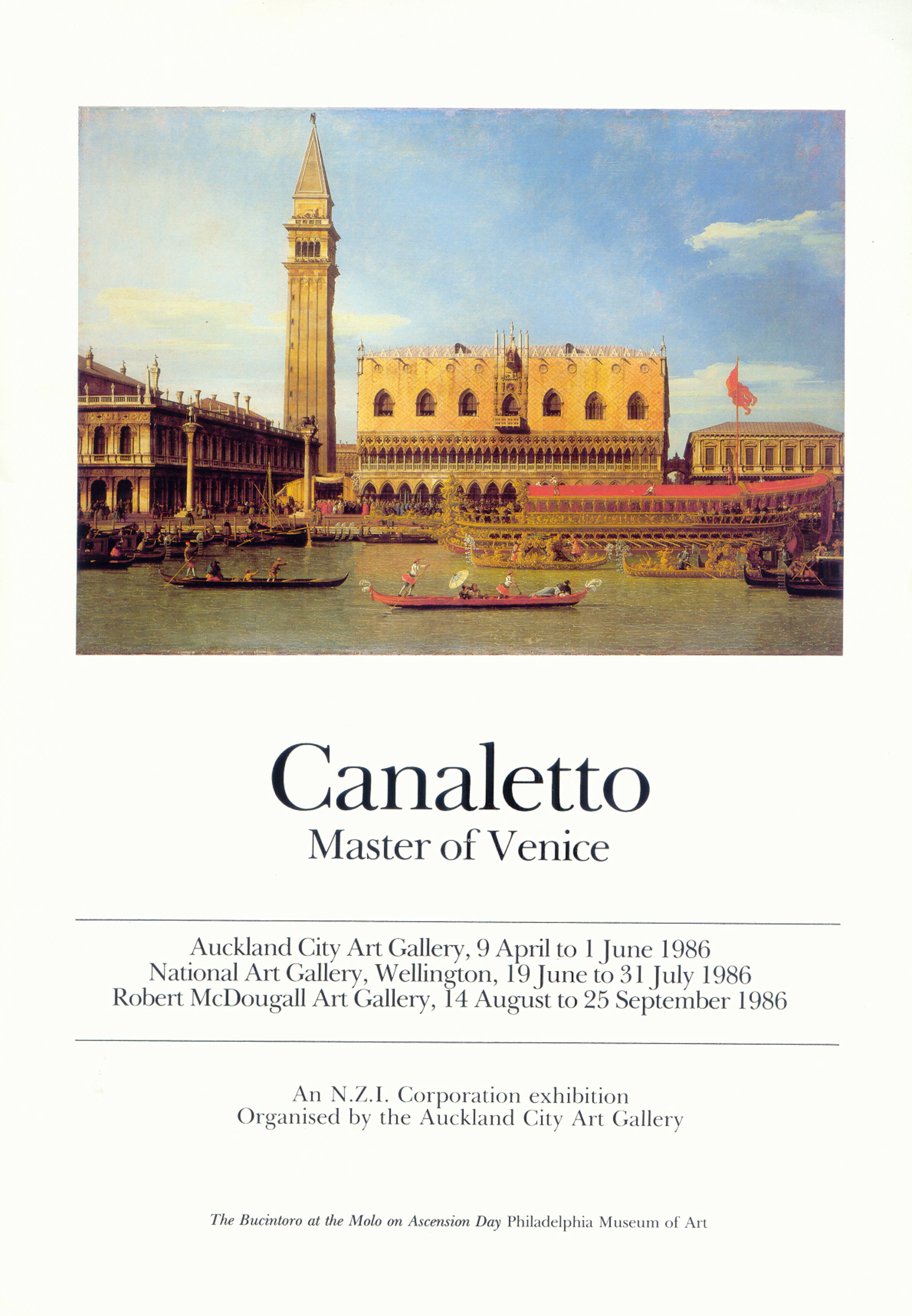 This exhibition is now closed
An NZI Corporation Exhibition organised by the Auckland City Art Gallery.
The most famous of 18th century view painters Canaletto is also one of the most popular of old masters. The image many people have of Venice is in fact based on Canaletto's paintings which have been extensively reproduced.
This exhibition comprises a fascinating selection of Canaletto's paintings and drawings as well as his extraordinary series of etchings which some historians consider to be the most personal expression of his genius.
The paintings depict St Mark's Square (one of Canaletto's most popular subjects), The Molo during the spectacular maritime procession on Ascension Day, the mainland village of Dolo and two imaginary landscapes in which Canaletto combine aspects of different views in a capricious composition.
The etchings are a landmark in the history of the medium. Suffused with a scintillating luminosity which is a result of Canaletto's distinctive calligraphic style the thirty two etchings of this series depict views of Venice, nearby mainland towns and alpine locations further to the north, as well as imaginary landscapes in which Canaletto sought compositions.
Assembled from collections in England and America Canaletto: Master of Venice transport the view now only to Venice, the greatest of all maritime cities, but further – to an ideal world just beyond reality – the world of Canaletto's imagination.
The Gallery will b showing as an adjunct to the Canaletto Exhibition works by Doris Lusk and W. A. Sutton – their views of Venice.
('Canaletto – Master of Venice', Bulletin, No.46, July/August 1986, p.1)
Date:


14 August – 25 September 1986

Exhibition number:
374