Exhibitions
Events
On display
Lydia Baxendell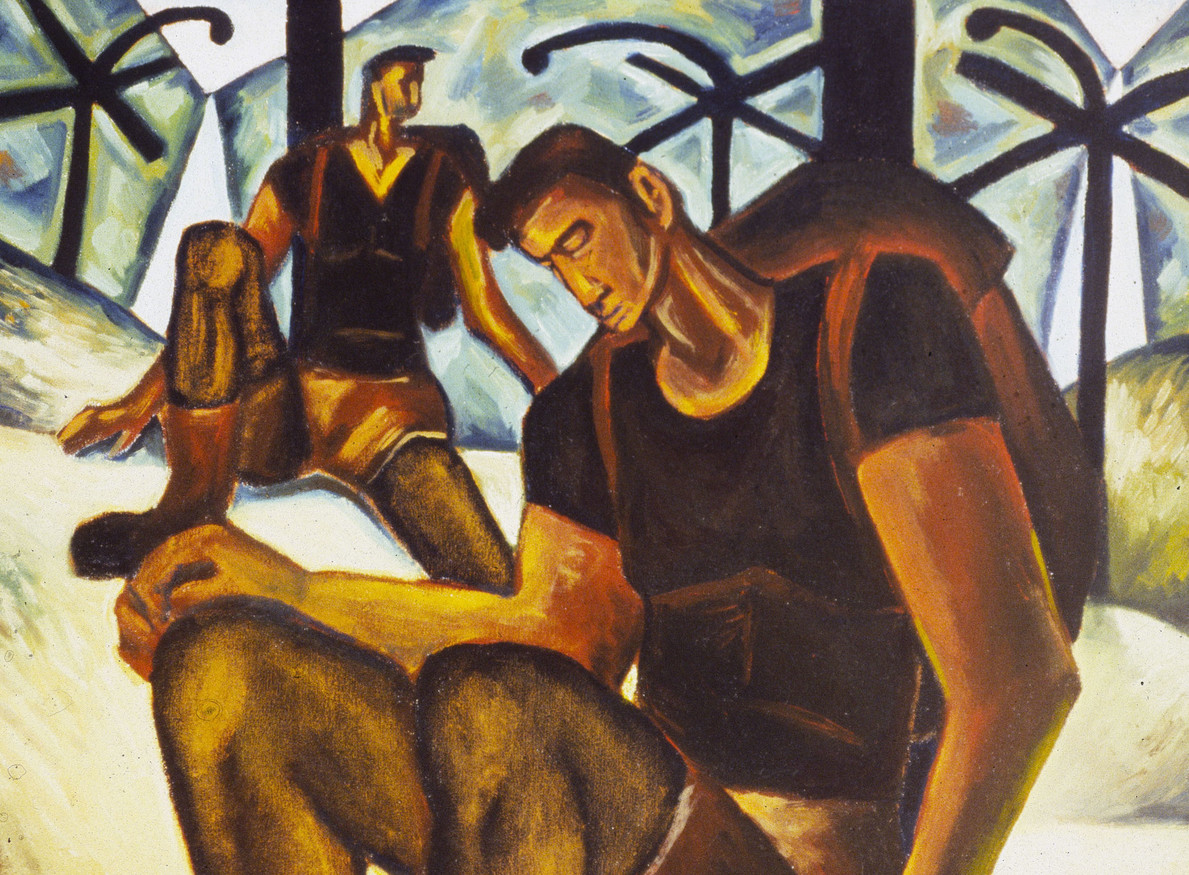 Friends
Past event
Meeting Room, South Library, 66 Colombo Street
Nigel Brown — A Painted Iconography
Over the years, often developing over the course of a series of paintings, Nigel Brown has established a highly distinctive symbolic language that is strongly autobiographical and clearly references his relationship with New Zealand. He has created an effective anthology of symbols that make his art immediately recognisable. Imagery such as lemon trees, men in black singlets, James K. Baxter, Edmonds baking powder and black dogs have become part of his distinctive personal iconography.
Using works from the Gallery's collection and Brown's own collection, Lydia will discuss how the notions and beliefs, the social, religious and cultural customs of our nation, form the basis of much of Brown's imagery.
Lydia Baxendell is currently Art Collections Curator at the University of Canterbury. With an interest in predominantly New Zealand art history, she has spent the last decade working in curatorial roles within dealer, public and institutional arts environments. Recently she was awarded an MA with distinction in art history by the University of Otago.