Event
KidsFest: The Moon and Crawling Colours
Family and Kids
Past event
Education Centre
$8 per child
We start this activity by reading Jimmy and Jane and the Tale of the Yellow Moon. This colourful, humorous story reveals the unusual daily eating habits of moon-dwelling Lunatrons. Your kids will discover what strange things happen when their diet changes!
They will then make their own raised painting of the moon and their favourite Lunatron character using salt and dye and watch it morph into an amazing array of colours and patterns.
60 mins.
Ages 5-7
Related
These Year 6 students at Bishopdale Primary School have knocked it out of the park with their AMAZING glitter artworks from our new ART-TASTIC activity book.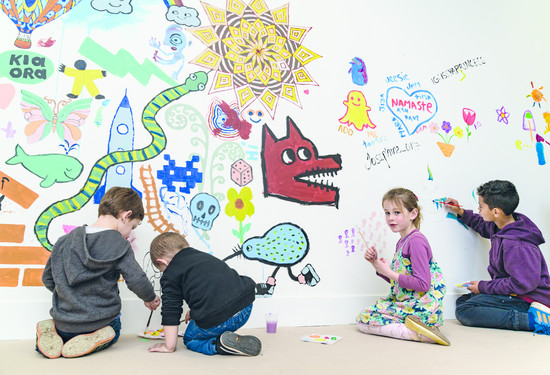 Wall to Wall
Pick up a paintbrush and make your mark on the Gallery walls.