Event
Home Alone
Film
Past event
Philip Carter Family Auditorium
Free
Get into the festive spirit with this holiday classic.
Macaulay Culkin stars in this family film for kids of all ages! An eight-year-old troublemaker ingeniously protects his house from a pair of burglars when he is accidentally left home alone by his family during the Christmas vacation.
103 mins. Rated G.
Check out the trailer here.
BYOS - Bring your own snacks!
Related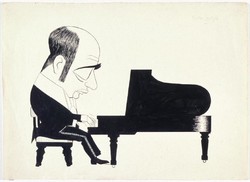 This year's weekly ArtBite programme is about to start! From Friday 10 February, we will again offer a weekly presentation of a work on display here at Te Puna o Waiwhetū. The aim of these 30-minute talks is to give you an art break in the middle of your day. We know you're busy, so this isn't a long lecture meant to take up too much of your time. And they're free. With a new work presented each Friday at 12.30pm, the information will be fresh so you can impress your friends during your weekend socialising.