Aotearoa New Zealand, b.1967
Doublet (after Heavenly Creatures), Parker/Hulme crime scene, Port Hills, Christchurch, New Zealand
Purchased, 2004
Photograph
1220 x 1520mm
2004/54.a-b
2001
The shocking brick-in-a-stocking killing of Honora Parker by her daughter, Pauline, and Pauline's best friend, Juliet Hulme, took place in Christchurch's Victoria Park in 1954. Ann Shelton explains her interest in sites of violent events, both fictional and factual, as being about where myths are born and then 'exported' through film and literature.
The Parker-Hulme murder was the subject of the movie Heavenly Creatures, and this work creates mirror images of the infamous site. It is as though the paths, leading away from one another, represent the increasing separation of history and myth.
Shelton graduated from the Elam School of Fine Arts, University of Auckland in 1995 with a degree in photography. She has worked as a photojournalist and has done production stills for a number of films. Shelton currently lives and works in Auckland.
Related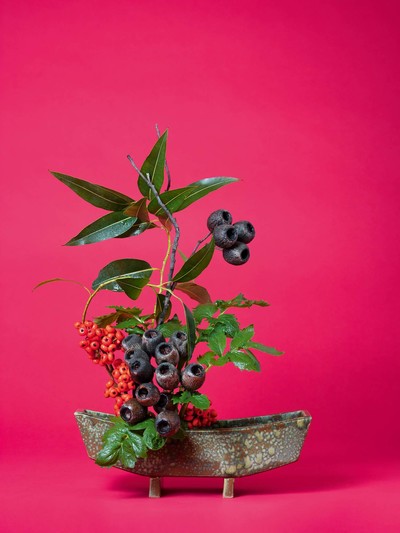 Representing Women: Ann Shelton's Dark Matter
What is 'dark matter'? For theoretical physicists it is matter that cannot be directly observed but whose existence is nevertheless scientifically calculable – productively present yet simultaneously invisible. In a similar vein, the everyday phrase 'dark matter' describes objects, conditions and situations that harbour unease or trauma. Trauma that is often concealed, repressed, or buried. Both definitions are active in Ann Shelton's mid-career review exhibition Dark Matter, and they provide a rich point of entry into this compelling collection of her photographic work. These are photographs that bristle with intensity and refuse to let their subjects die a quiet archival death.

It's sixty years today since Christchurch's most notorious murder.