B.
Vale Peter Gutteridge
Behind the scenes
Very sad to hear news of the sudden death of Peter Gutteridge last Sunday, one of New Zealand's most talented guitarists / songwriters, and our thoughts are with his family and friends.
Peter's band Snapper was without doubt one of the most mesmerising acts I have had to pleasure to see live and Peter carried an insane ability to be able to make distorted feedback guitars and keyboards sound beautiful and melodic, loud waves of distorted sounds washing over you, simply brilliant. Record covers for Snapper had a painterly quality to them courtesy of the equally talented member of Snapper, Christine Voice. The vibrant swirling abstract colours reflecting the almost psychedelic qualities of the music within, psychedelic in an underground garage band sense that is.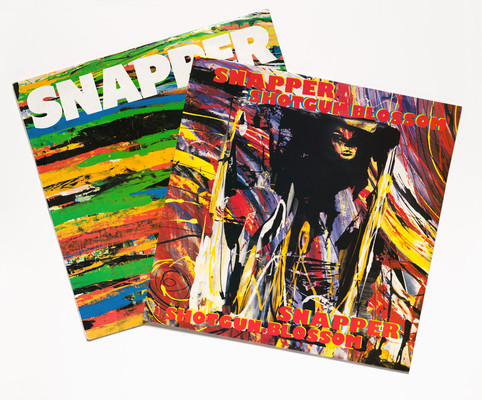 The Great Unwashed, Peter's earlier band with David and Hamish Kilgour, put out a double 7" in 1984 which featured Peter's songs Born in the Wrong Time, Can't Find Water and Boat With No Ocean. The sheets of plastic used for the cover were hand painted in a Pollockesque drip and splatter style and then stitched together, you can see the original sheets of painted plastic behind the Great Unwashed in the video below.
Peter's a bloody legend in my books.