B.
I will not use gnome puns
Behind the scenes
Two 8-foot mirror finished steel gnomes in climbing harnesses are spectacle enough without the need for word play.
See. There's just gno need.
Related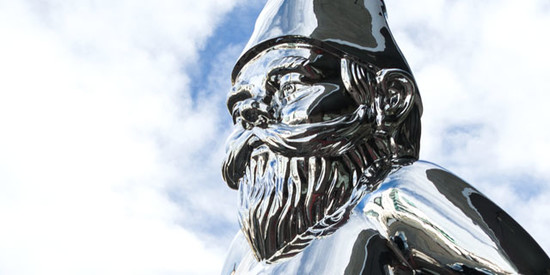 Gregor Kregar: Reflective Lullaby
Gnomes are figures in historic folklore as well as garden ornaments. But Gregor Kregar has brought gnomes like you've never seen to 'the garden city' – staunch, shiny and more than three metres tall.