B.
Leo Bensemann Collection
Behind the scenes
Christchurch Art Gallery has been very fortunate in recently receiving the bulk of Leo Bensemann's library from his family which has made one of the Gallery's curators very happy.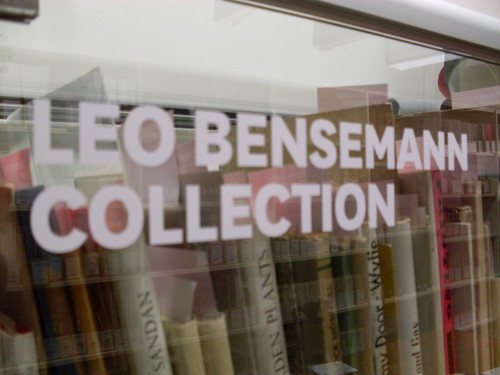 The collection has now been assessed and catalogued by our librarian Tim Jones and placed in its own case in the Robert and Barbara Stewart Library and Archives here at Christchurch Art Gallery. Included amongst the collection are an almost complete catalogue of Caxton Press publications and ephemera produced during Leo's time at the Press, many examples of 20th century private press books from throughout New Zealand, books on printing history and typography as well as an interesting array of art history books with an emphasis on British wood-engraving, a medium that Bensemann himself excelled at. We are absolutely delighted to have this collection now resident in our library as it serves to complement our holdings of Leo's paintings, drawings and prints and with the Caxton material he designed and printed illustrates another important aspect of his creative endeavours.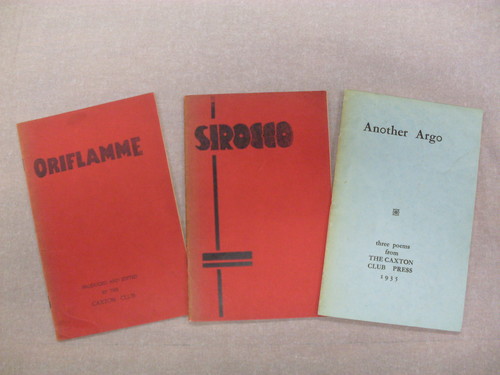 I have several favourites in the collection but perhaps most treasured would be the copies of Oriflamme (1933), Sirocco (1933) and Another Argo: three poems (1935) which collectively feature original linocuts by Rita Angus, Florence Akins, John Oakley and Bensemann himself as well as a stunning line engraving by Bensemann.
A big thankyou to Leo's family for such a generous gift to the Gallery.