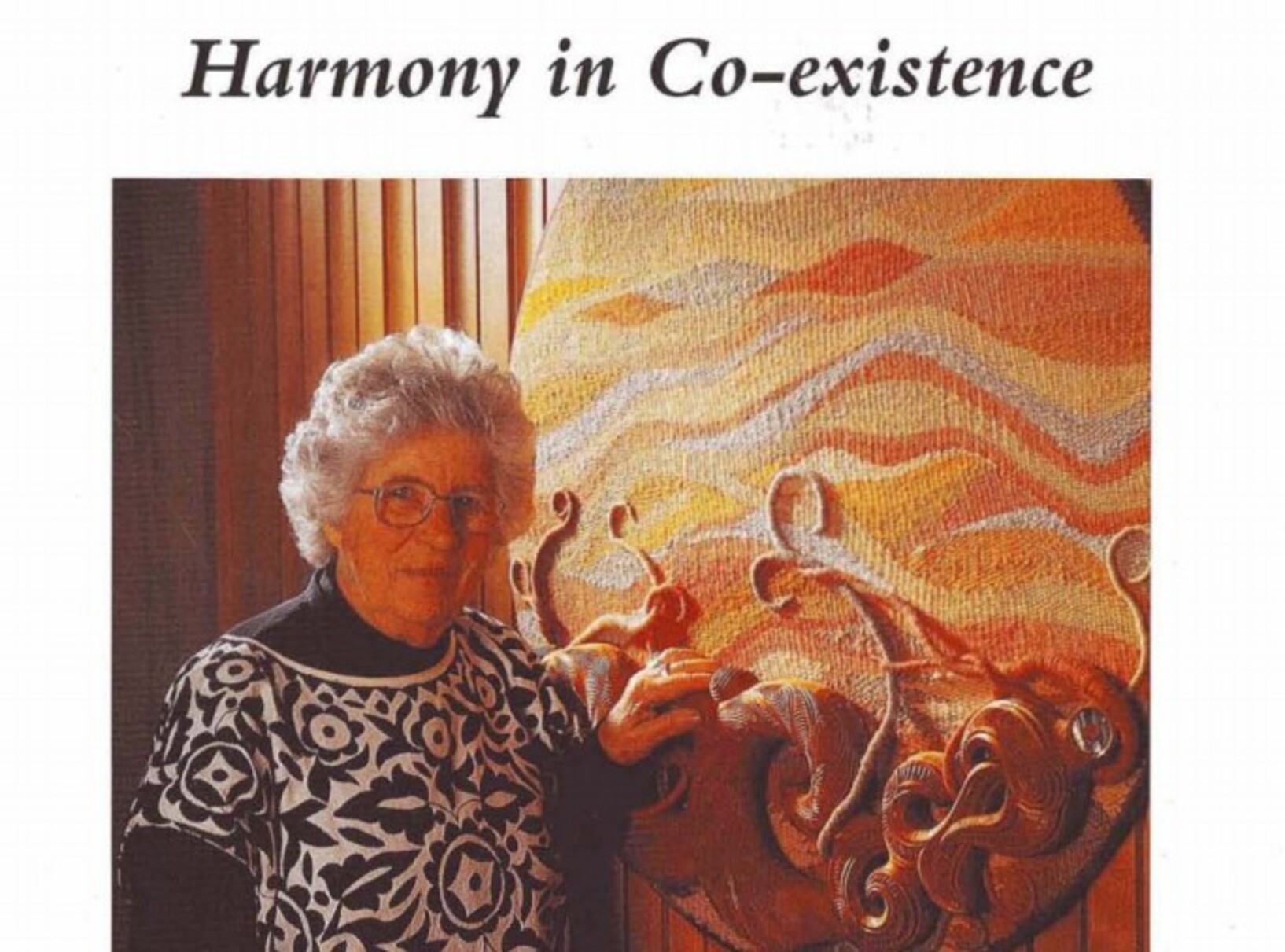 This exhibition is now closed
This small exhibition of the work of the well-known and widely respected Christchurch weaver Vivienne Mountfort comes quite late in her artistic career. Now in her late seventies and still actively working and exhibiting throughout New Zealand and abroad, Vivienne has been leading the way in the innovative use of the natural fibres of flax and wool in off-loom weaving techniques.
This exhibition covers a cross-section of these works from Tanglewood 1972 which was the first to win her a major award to Harmony in Co-existence II a more recent work made in 1996. Also exhibited will be Manaia the first work made in collaboration with the Maori artist and carver Riki Manuel. They began this partnership in 1986 and, since that time, have together made 8 works, and developed a great working relationship and a real friendship.
A spirit of racial, historical and cultural, enquiry plus a fascination with the forms and forces of nature have developed the symbolism which permeates Vivienne Mountfort's work. They have led her across cultural boundaries.
As she says "Using the natural fibres of wool, felt and flax I have gained great joy throughout my life portraying my vision of the world". In this small retrospective selection of her work we will be able to share, in some measure, in that joy.
('Vivienne Mountford - Selected Works', Bulletin, No.100, February/March 1996, p.2)
Date:


27 March – 12 May 1996

Exhibition number:
599
Collection works in this exhibition
2 items