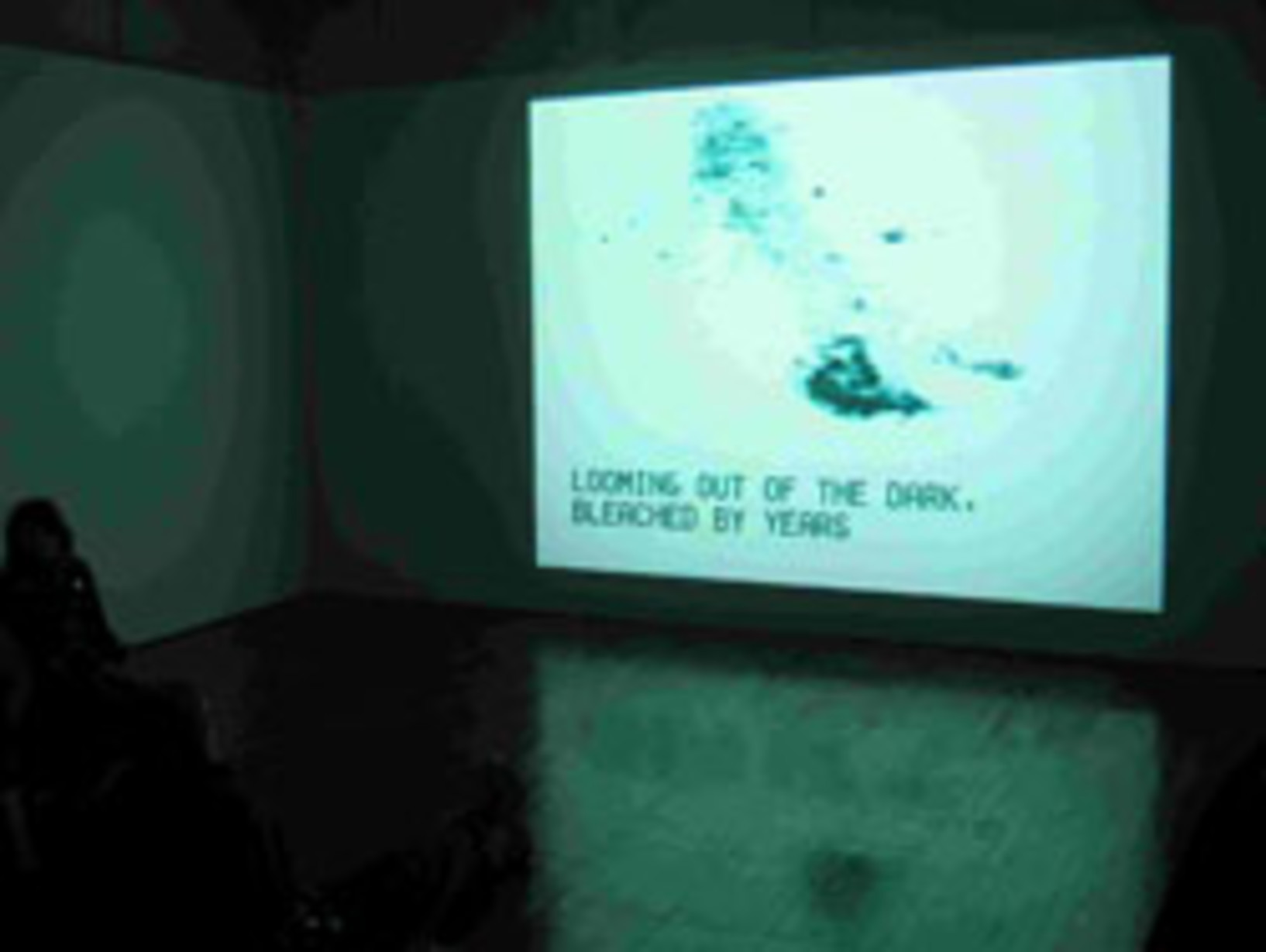 This exhibition is now closed
Stella Brennan's evocative audiovisual work explores the 1979 Erebus disaster, drawing from original film taken onboard the plane minutes before it crashed.
White Wall / Black Hole by Auckland artist Stella Brennan is a disturbing and powerful video that intimately reveals the tragedy of New Zealand's worst air crash – the 1979 Erebus disaster that killed all 257 people on board. It combines film footage taken by one of the ill-fated passengers on the flight with imagery from Stella's own trip to the site of the crash. The last moments of the passengers' lives unfold before us as they talk amongst themselves, enjoy a drink and look out of the aeroplane windows.
Jennifer Hay, Assistant Curator of Contemporary Art, talks with Stella Brennan about her evocative audiovisual work centred around the 1979 crash of an Air New Zealand DC10 on Mount Erebus, Antarctica.
JH: Was it difficult to get permission to use this footage?
SB: It's from a documentary made by Gordon Vette, who was an Air New Zealand pilot at the time of the crash. He wrote a book called Impact Erebus, detailing his theories about what had happened. My understanding is that it was his agitation that helped get the Royal Inquiry underway – originally the accident was blamed on pilot error. The pilots were workmates of his, and he didn't believe that they could have made the errors they were originally accused of. Vette made the documentary following the book. I found it at the Auckland Public Library and got permission from him.
JH: It's quite awful to think when watching the passengers that these are their last moments – how did you deal with the sensitivity of this potentially voyeuristic material?
SB: I am always mindful about the context in which the work appears. I've worked very hard to use this material in a respectful way, and the piece itself is dedicated to those who died in the crash. The footage is presented with no commentary. The identity of those shown is protected by those odd black boxes over the eyes that are used to anonymise people. The degraded VHS transfer adds a layer of noise and distortion that kind of veils things over too. It is a very brief sequence, and the rest of the work is a kind of unpacking of the intensity of those images, of trying to understand what that event was, what it means. It is awful, but it is also very ordinary: people walking around, talking, taking photographs. It is our knowledge that gives it the impact it has. The disaster was a personal tragedy for those who lost friends and family, but it's also a very important cultural moment, it had a huge impact for many, many people, and it seemed necessary to think and to speak about.
JH: Did you want to explore in some way the wider obsession that we have with Antarctica – both as an ill-fated tourist destination and a continent for adventure, discovery and ownership?
SB: Yes, that's what started my research off – that and the half-memory I had of the event. I was five at the time, and really didn't understand what was going on.
Extract taken from Bulletin 148 Autumn: March – May 2007.