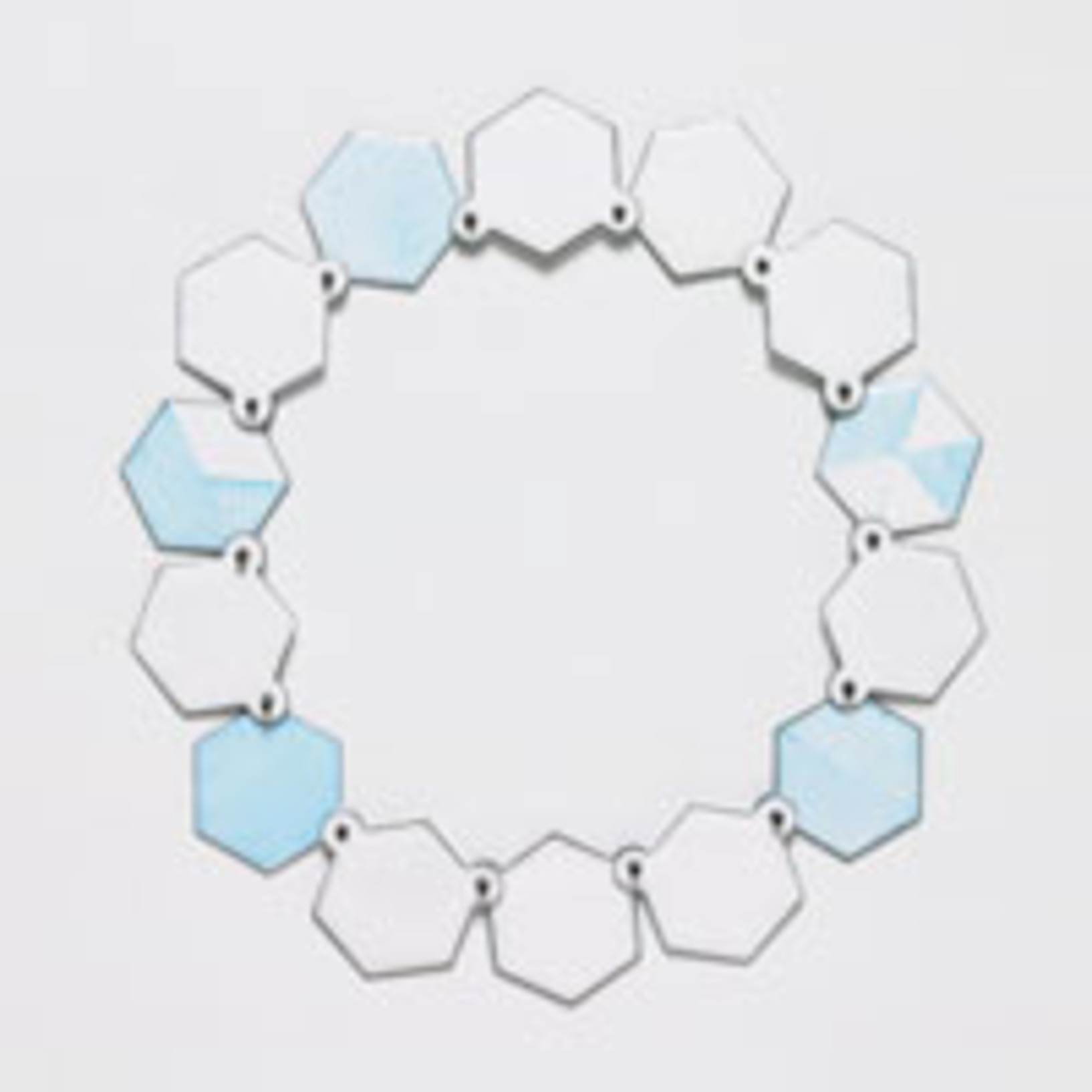 This exhibition is now closed
This interactive installation of jewellery object art by Kirsten Haydon was inspired by a visit to Antarctica, and looks at the way souvenirs are reminders of journeys and encounters.
Melbourne-based jewellery Kirsten Haydon brings an interactive installation of jewellery object art to the Gallery in room with a view.
Kirsten was an Antarctica Arts Fellow in 2004, and this exhibition resulted from her experiences in Antarctica and her research into the role souvenirs and jewellery play in society. The purpose of Kirsten's journey to Antarctica was to produce a collection of jewellery that related to the landscape, flora and fauna, and to expand upon her knowledge of the history of objects and wearable souvenirs. As she says, 'Jewellery, historically, is a personal and sentimental medium. Many objects were fashioned in the form of miniature representations of landscapes and icons and have been used to remind people of journeys and experiences.'
Displayed in a darkened section of the gallery space and viewed by torchlight, Kirsten's new works are created from luminous visy beads used in road paint fired into enamel at high temperatures to form reflective objects – an optical illusion visible in the dark. Juxtaposed is a video projection of a journey in a Hagland (Antarctic transport vehicle) that combines Kirsten's interest in ideas of exploration with a new way of viewing object art. Other pieces displayed in an adjoining space are enamel geometric shapes, some with delicate drawings of landscape fragments and sea animals. The role of memory in the production, reception and use of jewellery and objects is another aspect of her practice highlighted in this exhibition. By engaging viewers to explore her work on an intimate level, the notion of remembered landscapes can be projected onto the jewellery while Kirsten's own direct experience of Antarctica can also be contemplated
Jennifer Hay
Jennifer Hay is Curatorial Assistant (Contemporary Art) at the Gallery. Extract taken from Bulletin 145 June – August 2006.