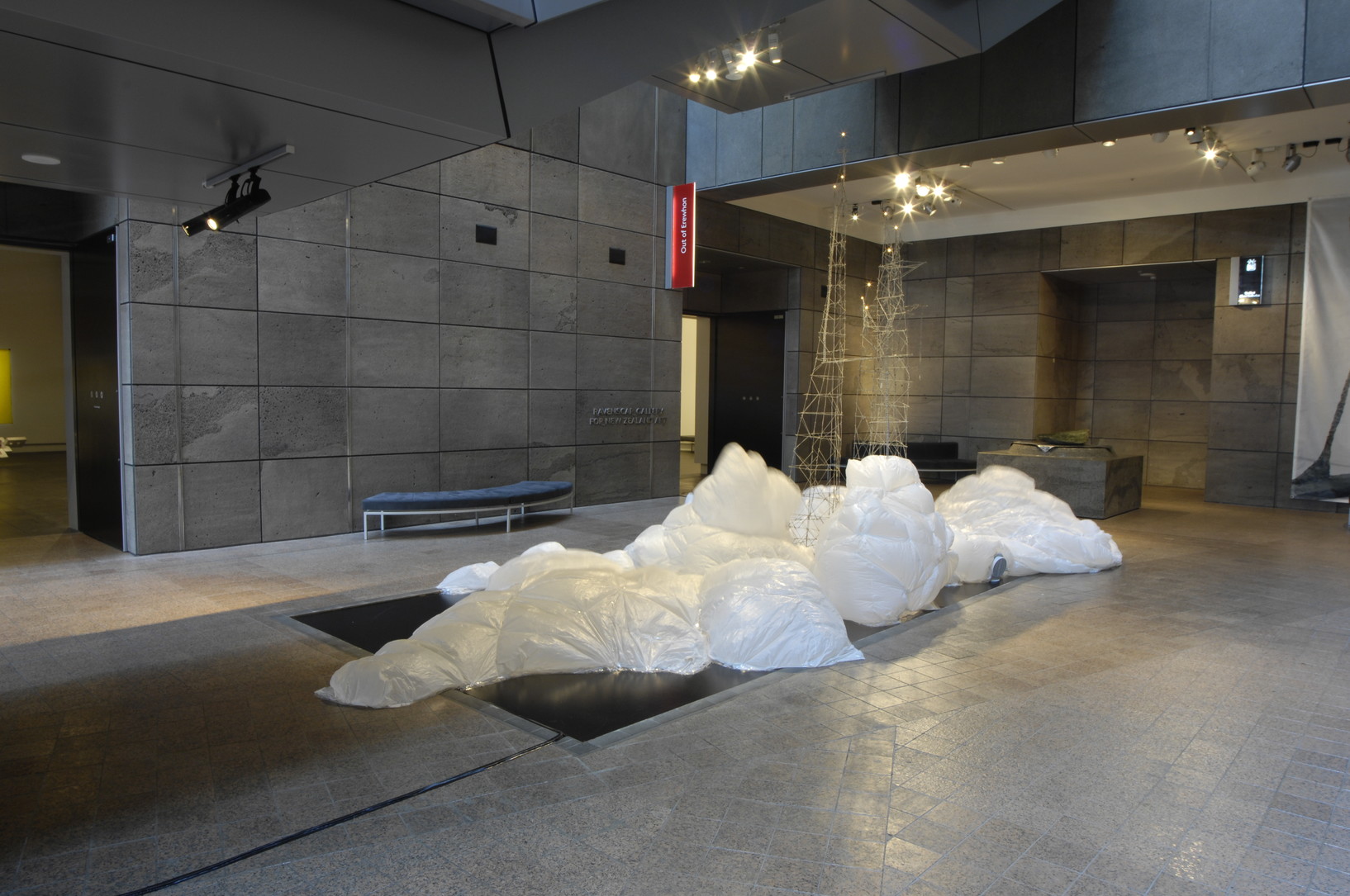 This exhibition is now closed
A group exhibition featuring work by a selection of Canterbury's rising talents.
Canterbury has long played a significant role in producing some of New Zealand's finest artists. Out of Erewhon celebrates the vitality and originality of contemporary visual arts practice and emphasises the role Christchurch Art Gallery plays in nurturing that tradition of achievement by profiling a selection of artists with strong connections to the region. Many of the artists in the exhibition are graduates in sculpture, design and painting from the University of Canterbury School of Fine Arts.
Artists include Hannah and Aaron Beehre, Scott Flanagan, Robert Hood, Jo Langford, Joanne Moar (based in Germany), Phil Murray, Clare Noonan, Miranda Parkes, Cat Simpson, Peter Trevelyan, Richard van der Aa (based in Paris), Ri Williamson and Grant Wylie. Some of these practitioners have already carved out reputations as successful exhibiting artists, both nationally and abroad, while others have exhibited largely in project and artist-run spaces and are on the cusp of launching their careers before a wider audience. All of the selected artists have created new works for the exhibition, and many of these are site-specific, engaging with the architecture and technological systems of the Gallery building.
Jennifer Hay, Curatorial Assistant (Contemporary Art) at the Gallery.
This exhibition had its own website. It's very 2006 and has not been updated. Be warned: it contains features and links that do not work!
Collection works in this exhibition
1 item