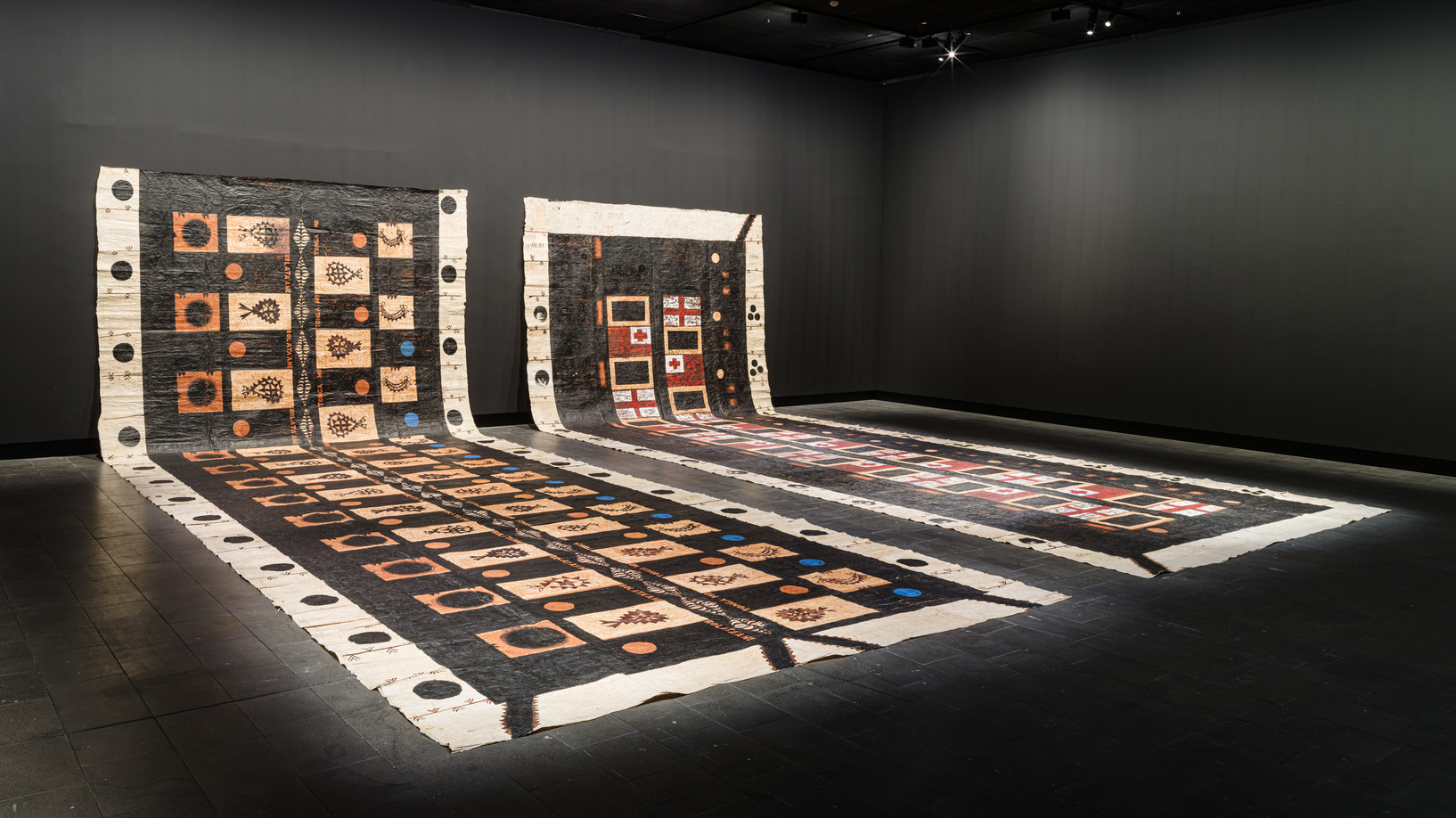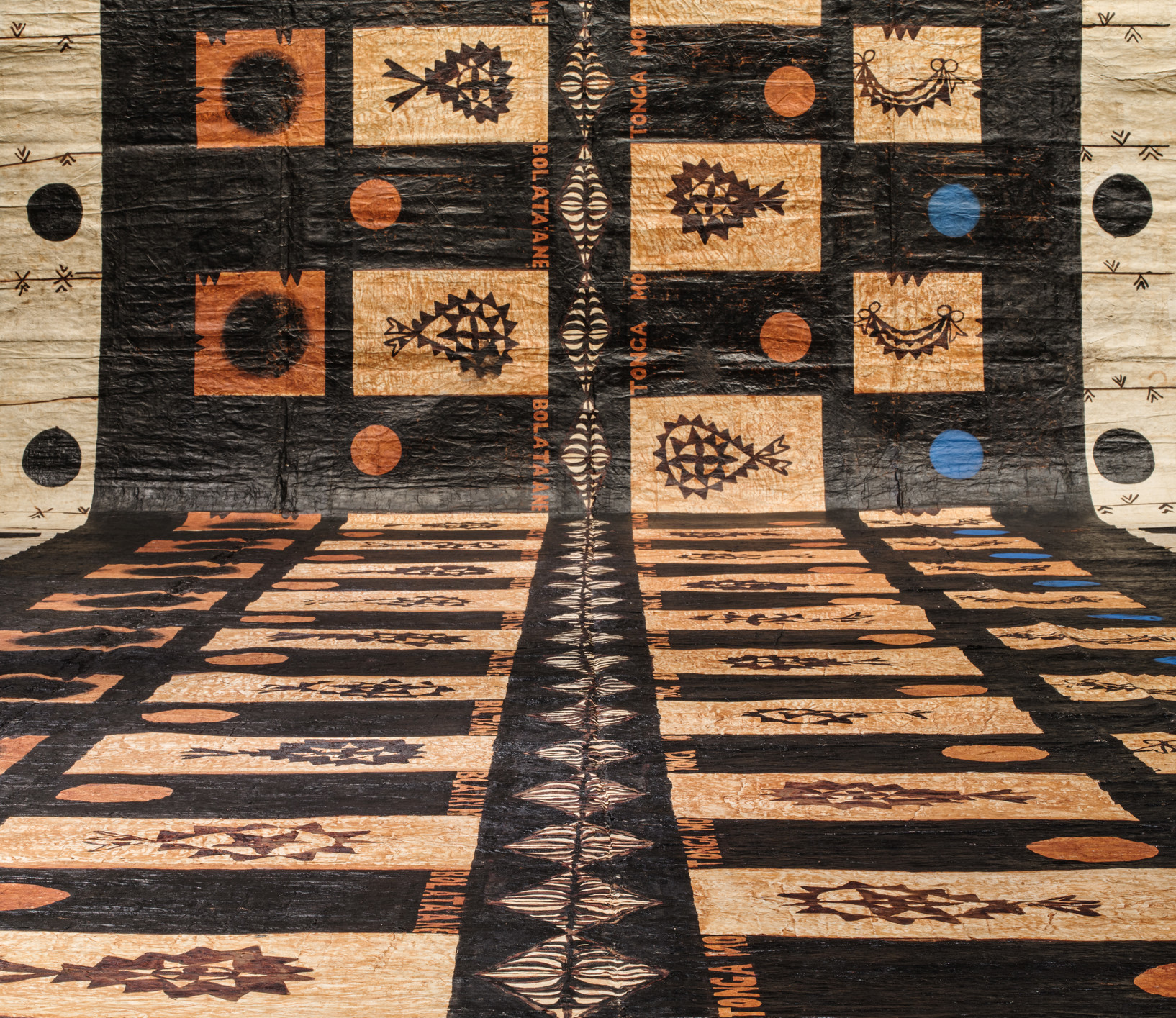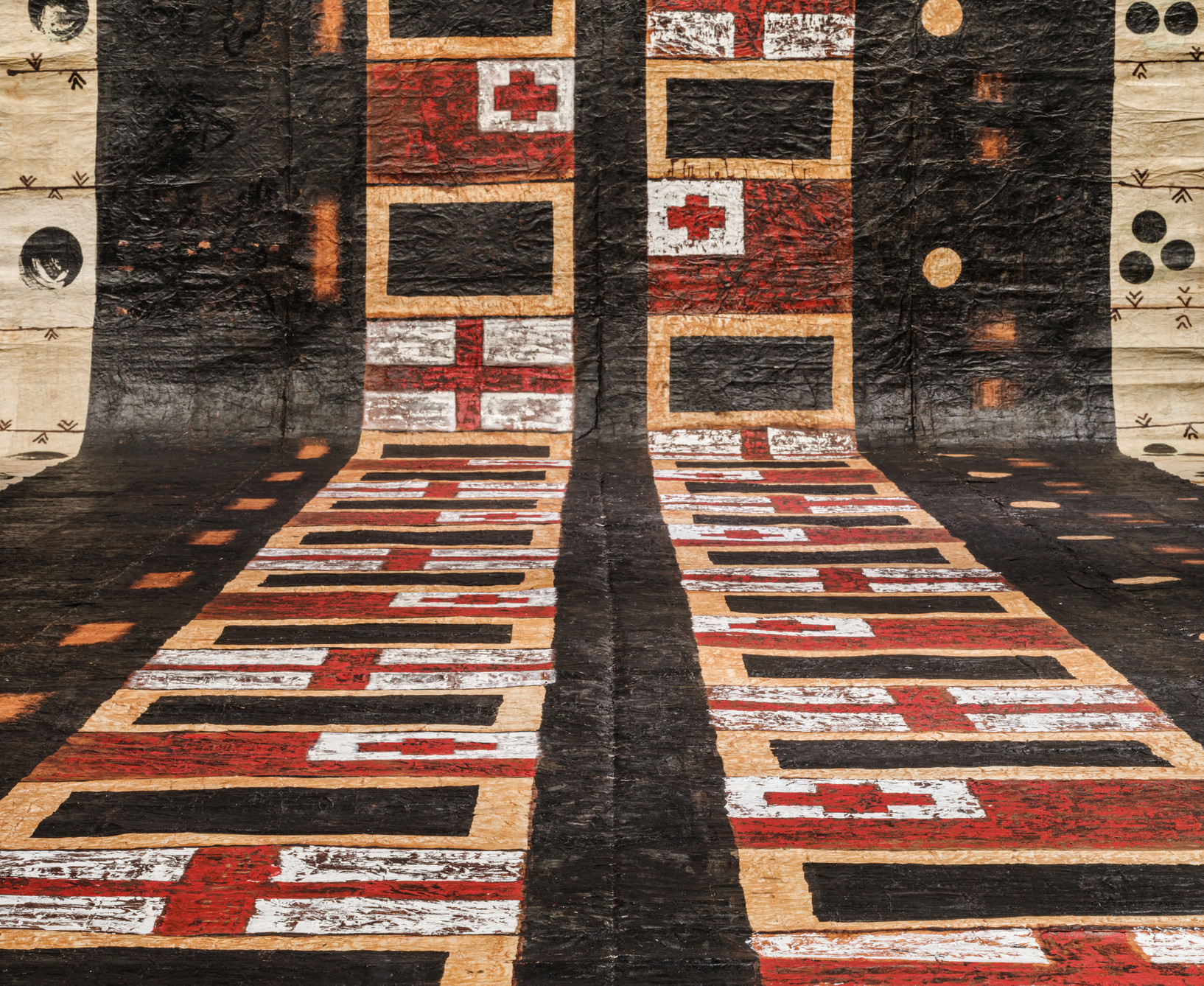 This exhibition is now closed
Monumental contemporary ngatu tā'uli by local Tongan artist Kulimoe'anga Stone Maka.
Two large ngatu tā'uli (blackened tapa cloth) tell the story of the loyal relationship between Queen Sālote Tupou III of Tonga and Queen Elizabeth II of Bolata'ane (Britain). Maka reinterprets the meeting of these two queens in Tonga in 1953, reflecting on the history of engagement between these women and their nations. Drawing on the traditions of ngatu tā'uli, usually made for royalty, Maka innovates and adapts the common designs, symbols and narratives, presenting his own perspective as part of a lived, material connection to his homeland and experience of migration to Aotearoa.
Date:


9 September – 17 October 2021

Curator:
Melanie Oliver
Exhibition number:
1129