Exhibition
Julia Morison: a loop around a loop
21 July – 23 October 2006

Sensual, complex and arresting, the work of Julia Morison is an intellectual order made physical.
This major exhibition of more than two decades of work by one of New Zealand's most inventive artists was developed by Christchurch Art Gallery and Dunedin Public Art Gallery and featured a major new body of work created especially for this exhibition.
Julia Morison was born in Pahiatua in 1952. She initially studied at the Wellington Polytechnic, graduating in 1972 with a diploma in graphic design, and went on to gain an honours degree from the University of Canterbury School of Fine Arts in 1975. Since then, Morison has exhibited nationally and internationally and been awarded numerous grants and fellowships, including the Frances Hodgkins Fellowship in 1989, and the prestigious New Zealand Moët & Chandon Fellowship in 1990, which allowed her to travel to France for a year's residency. She chose to make France her base for the following ten years, returning to take up an appointment as senior lecturer of painting at the University of Canterbury. Morison became a New Zealand Arts Foundation Laureate in 2005.
During the 1980s, Morison produced formal abstract paintings in which she explored precise geometric relationships and spatial progressions. In these early works, hard-edged forms and shaped canvasses rely on their own special logic, rather than any exterior reference. Geometric forms appear again in work from the 1990s, however these were now laden with symbolic references. Associated oppositions of the sacred and profane, the precious and abject, give her work a potent, mystical air. Morison's unique oeuvre displays concerns not only for materials, but also identity, classification and memory. Early religious belief systems, such as the Jewish practical Kabbalah, have made a profound impact on the artist, whose rich imagination combines ancient source material with contemporary issues.
Her major survey exhibition, a loop around a loop, curated by Felicity Milburn from Christchurch Art Gallery and Justin Paton from Dunedin Public Art Gallery, incorporates a selection of works dating from the 1980s through to recent work produced especially for the exhibition. The first comprehensive publication on Julia Morison will also be produced in conjunction with the show. The exhibition defies the traditional concept of a survey, instead multi-part installations juxtaposed against each other spiral and wrap around the gallery spaces, inviting viewers to ponder the notion of beginnings and endings, and the constant circling of ideas within ideas.
Jennifer Hay
This exhibition is a partnership project between Christchurch Art Gallery and Dunedin Public Art Gallery.
Related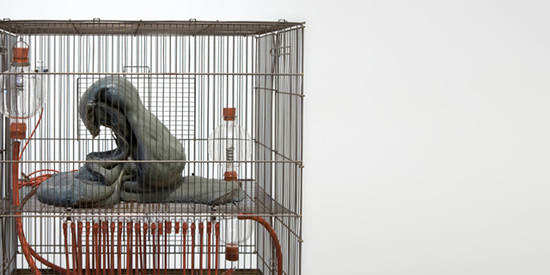 Julia Morison: Meet me on the other side
Julia Morison's evocative post-quake sculptures and 'liqueurfaction' paintings return to Christchurch for a special showing in a gallery space overlooking the inner-city 'red zone'.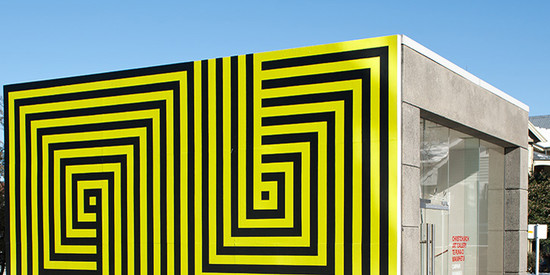 Julia Morison: Aibohphobia
Julia Morison has turned the Gallery's squat grey bunker into a dizzying vision in dayglo green.
Canterbury Belles: Margaret Dawson, Julia Morison and Mary Kay
A complex invitation by three artists from Canterbury investigate the means of production of master narratives. The touring exhibition by Margaret Dawson, Julia Morison and Mary Kay explore the constructions of mythologies in relation to the human body and gender.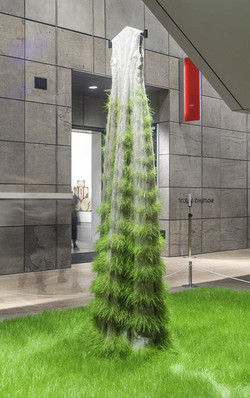 A series of ten dresses, each made for a woman three metres tall, that were created as a collaboration between Julia Morison and the renowned Australian fashion designer, Martin Grant.
('Lead' currently not illustrated)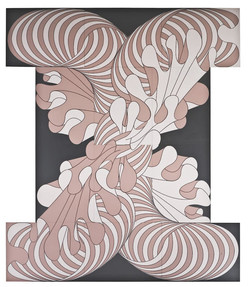 Like a Gordon Walters painting doing the cancan, Julia Morison's Tootoo makes ready to kick the high-minded formalism out of abstract painting and take the viewer on a wild, exhilarating dance. Folding and reversing on itself, and playing with positive and negative space, the work's elaborate structure creates a powerful visual conundrum. (Op + Pop, 6 February – 19 June 2016)