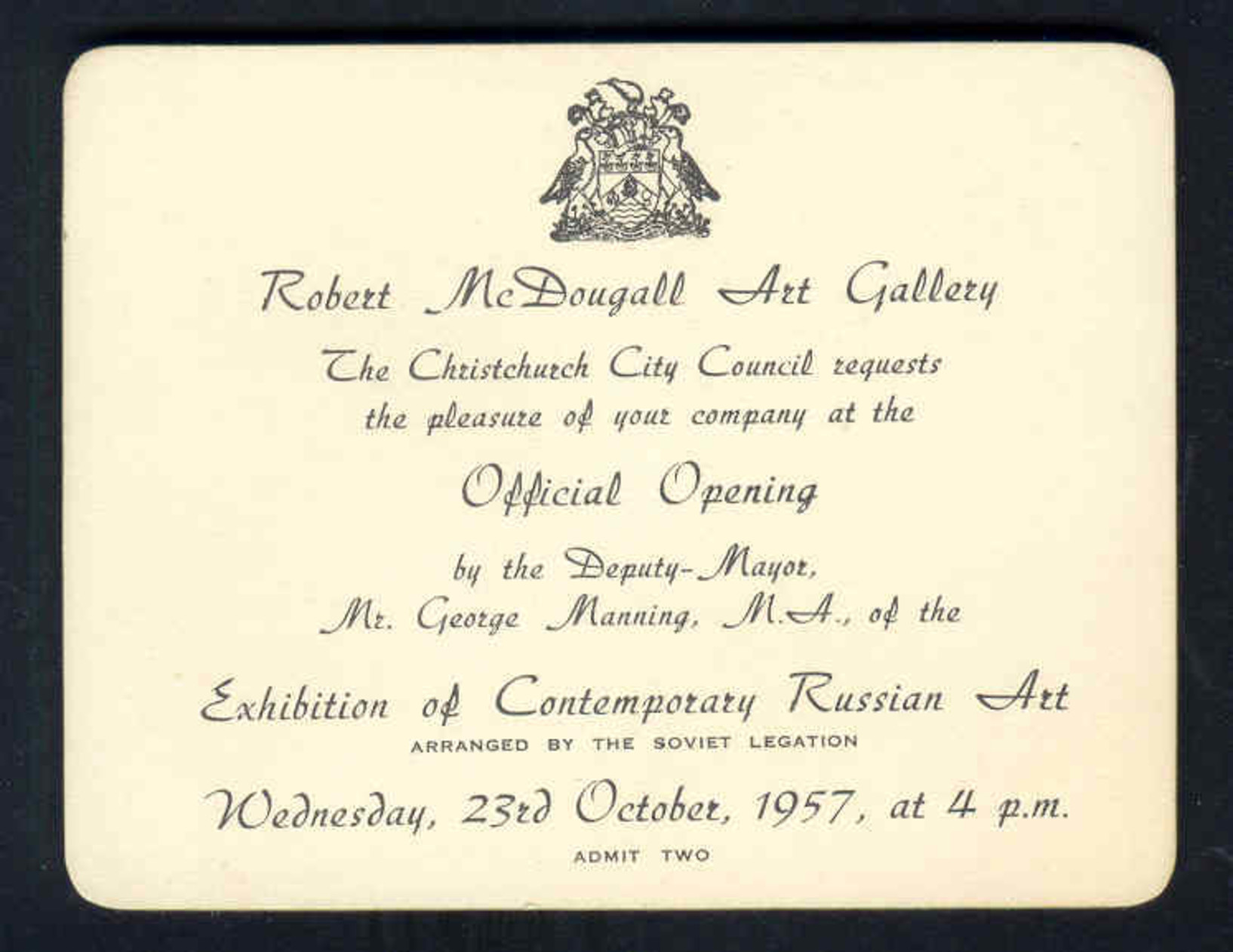 23 October – 10 November 1957
This was the first exhibition of contemporary paintings, sculpture, drawing and graphic art brought to New Zealand by the Legation of the Union of Soviet Socialist Republics.
Although art critics thought the exhibition dreary, conventional and Victorian in sentiment, it was popular with the public who enjoyed the technical perfection of the works. Apart from a head of Lenin carved in marble, political and military subjects were absent.
In exchange, The Land and the people, an exhibition of New Zealand art curated by Eric McCormick, was shown at various Russian galleries during 1969 and 1960.
Art in Russia is based on realism, but it's not compulsory for artists to paint in a realistic manner. We do not have abstract art - that means nothing to us.
– Mr V.M. Zimenko, leading Soviet art critic while in NZ with the Contemporary Russian Art exhibition