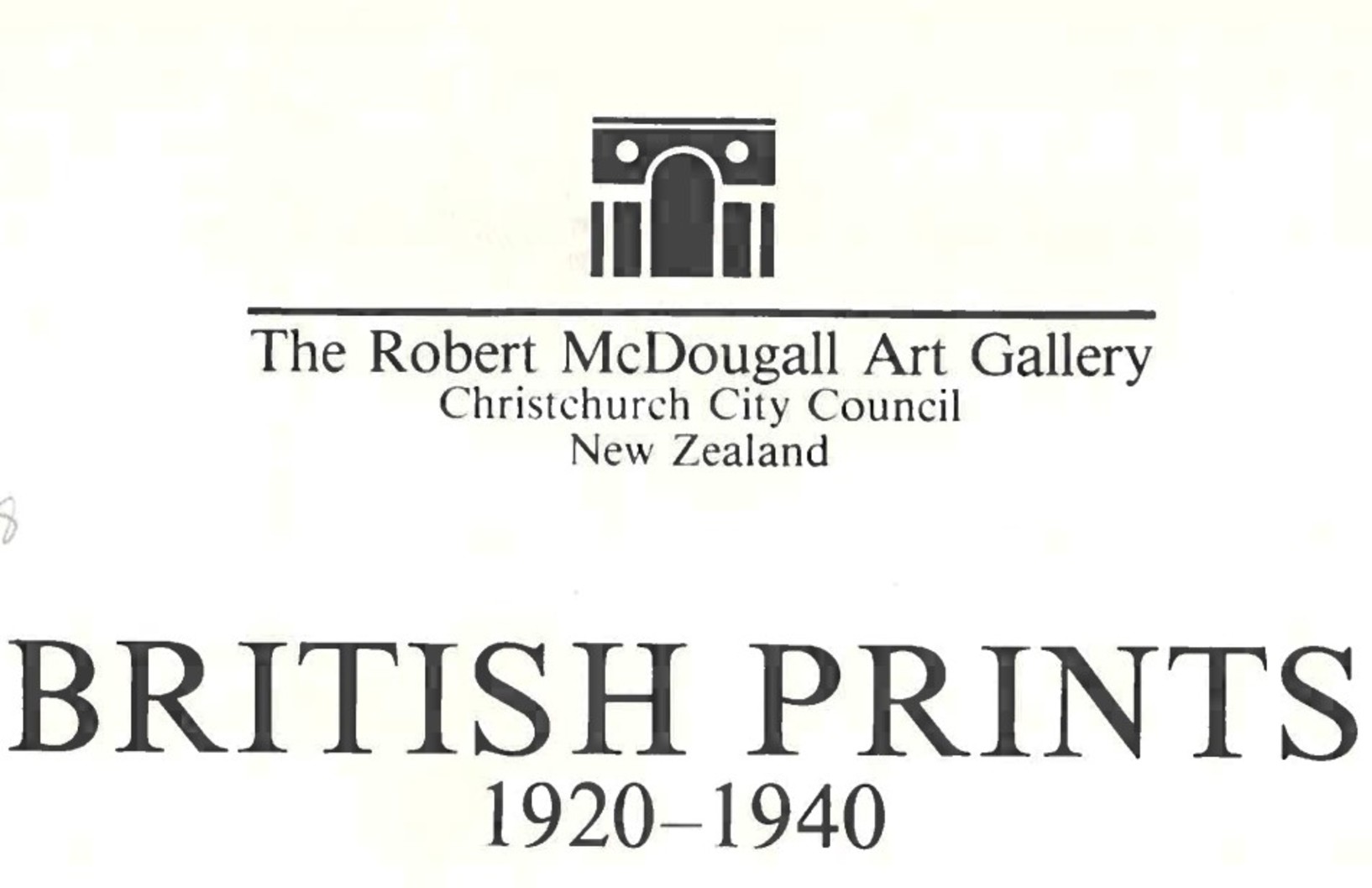 This exhibition is now closed
The explosion of activity in British printmaking during the first four decades of this century was nothing short of dramatic. A spin off of the Arts and Crafts movement fuelled by the fervent activity of nineteenth century etchers and engravers such as Seymour Haden and James McNeill Whistler give rise to a wide interest on the part of many artists.
There was an enthusiasm for etching in particular, lead by Sir Frank Short who took over from Haden at the Royal College of Art. Though somewhat of a traditionalist he exerted a strong influence as did others such as Frank Dodd, Henry Rushbury and the painter, etchers, Walter Sickert, Sir Frank Brangwyn, Augustus John and later Graham Sutherland.
The interest in etching was matched by an equal fascination for wood engraving particularly during the 1920s.
At the head of this legion of interest was Eric Gill. All the artists mentioned above and many others of the period are included in this exhibition which is made up largely from works in the gallery's print collection.
('British Prints 1900-1940', Bulletin, No.39, May/June 1985, p.2)
Date:


2 May – 7 July 1985

Exhibition number:
338
Collection works in this exhibition
26 items