Exhibitions
Events
On display
German Film Festival 2018: Pure Charcoal (Köhlernächte)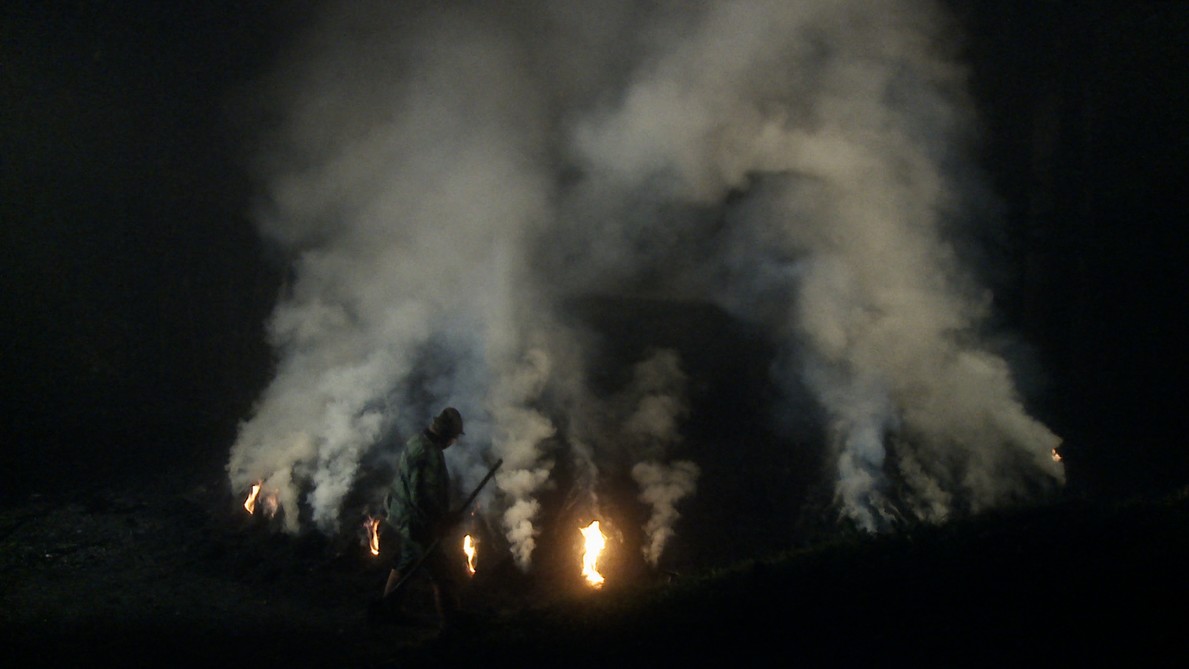 Film
Past event
Philip Carter Family Auditorium
Free
Wearing heavy rubber boots, Fränz Röösli climbs atop his charcoal pile and starts poking holes into what he calls the "Grind"—the dome of the pile, which reaches four metres above ground.
White smoke rises from the holes, curling around the charcoal burner before it is carried off into the dark of night. In calm, stunning images, the documentary draws the viewer into the archaic world of charcoal burning.
The German Film Festival 2018 is a fine selection of internationally acclaimed films from Germany, Switzerland and Austria in German with English subtitles. Courtesy of the Goethe-Institut.
Screened in partnership with the Embassy of Switzerland Wellington.
Duration: 93 mins
Rating: exempt