Event
Gentry, Slaves, Natives: Class and Art in Colonial Canterbury
Talk
Wednesday, 25 July 2018 / 6pm
Philip Carter Family Auditorium
Free
Writer and historian Stevan Eldred-Grigg examines our exhibition Pickaxes and Shovels and explore what it reveals about class and art in colonial Canterbury.
Canterbury colonists looked at the world – like everyone in every period of history – not just with their eyes but through the lenses of culture. One of the strongest of all cultural lenses was class. The middle class and gentry drew, daubed, watched opera and leafed through illustrated books. The working class did not; they had other ways of seeing things.
Related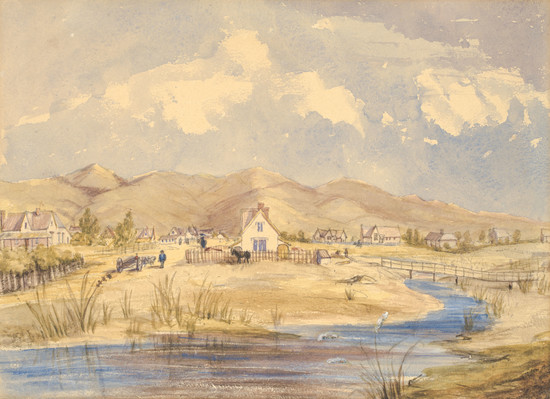 Pickaxes and Shovels
See the lives of the early settlers and Kāi Tahu tangata whenua in this selection of extraordinary works by frontier Pākehā artists.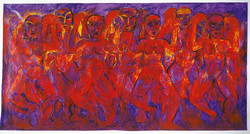 Join visitor host Karin Bathgate as she discusses Robyn Kahukiwa's Tena I Ruia on display in We Do This on the first floor.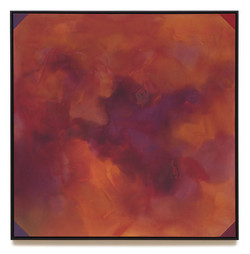 Join volunteer guide June Goldstein as she discusses Milan Mrkusich's Painting 1972 on display on the first floor.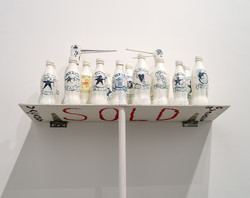 Join volunteer guide Barry Allom as he discusses Top Shelf by Tony de Lautour (in collaboration with Peter Robinson) on display in US V THEM: Tony de Lautour on the ground floor.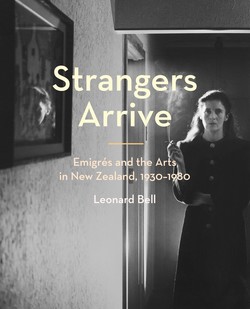 On the opening night of the WORD Christchurch festival, Leonard Bell tells the story of the extraordinary group of European artists, writers, photographers and architects who arrived in New Zealand as forced migrants from the 1930s through the 1950s, and examines how their modernism radically reshaped the arts in this country.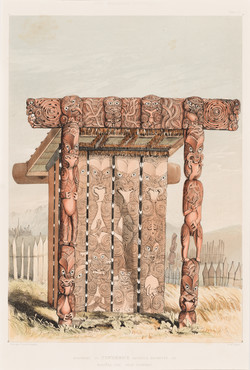 Curator Nathan Pohio leads a floortalk through his exhibition, Moroki.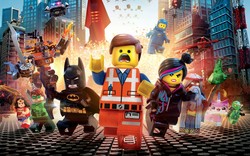 We are going all out for KidsFest with a great, FREE family film!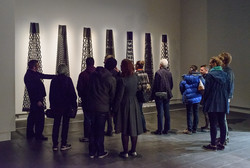 Take a free guided tour of our collection highlights with one of our friendly, knowledgeable guides.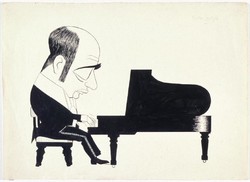 This year's weekly ArtBite programme is about to start! From Friday 10 February, we will again offer a weekly presentation of a work on display here at Te Puna o Waiwhetū. The aim of these 30-minute talks is to give you an art break in the middle of your day. We know you're busy, so this isn't a long lecture meant to take up too much of your time. And they're free. With a new work presented each Friday at 12.30pm, the information will be fresh so you can impress your friends during your weekend socialising.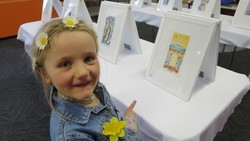 The annual exhibition of Muka Studio lithographs by international artists especially for kids is back!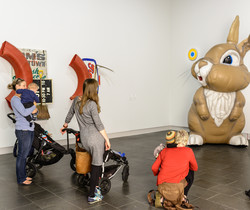 A free, guided art tour especially for parents with babies. Buggies welcome.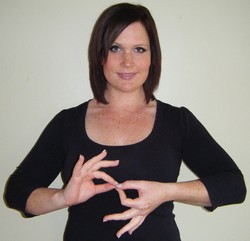 Tour the Gallery with our friendly, knowledgeable guides and a sign language interpreter.