Gift of the Friends of Christchurch Art Gallery, 2016
16mm film transferred to digital video. (4min 53 sec)
2016/033
2009
Burn Out is a mesmeric, hauntingly beautiful, dirty-romantic evocation of New Zealand landscape—the dense green bush of west Auckland, which figures as the backdrop to a car doing a slow-motion burnout. It's a kind of perverse homage to a long tradition of New Zealand art made in response to journeys through the landscape—Colin McCahon's Six Days in Nelson and Canterbury, Rita Angus's Cass, Louise Henderson's Arthur's Pass.
Burnouts are a feature of bogan culture in New Zealand. They're a kind of performance made with a car, in which you keep your handbrake on while accelerating, causing your tyres to spin and smoke and the car to lose traction on the road. There are hundreds of frenetic burnout videos on YouTube, which usually feature screeching tyres and heavy metal music and enthusiastic onlookers. In Carr's video, the camera is still and the car turns a soundless arc in the middle distance. No one is about, and the only audience for the burnout is the videographer.
Carr's interest in material transformation—where a character or an object slowly and purposefully changes state over the course of his videos—is a key aspect of Burn Out. Tyres become clouds of smoke; the car becomes a machine for self-expression; a burn out becomes a work of art.
(Your Hotel Brain 13 May 2017 - 8 July 2018)
Related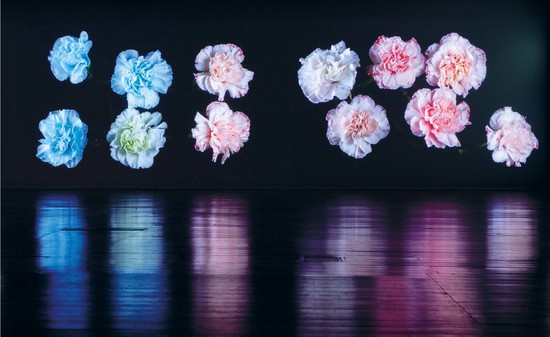 Steve Carr: Transpiration
In Steve Carr's Transpiration (2014), huge carnations hover in half-dozen clusters on the wall. They start their lives looking like balls of cotton rags – white, bunchy, frayed. Colour then gathers at their fringes and grows into a slow leach that turns them yellow, or pink, or blue. The flowers' inner folds wobble slightly. There's a more general sway at their outer limits – a kind of peripheral rocking. Single petals peel away, minuscule movements that turn into sublime shocks when you manage to catch one at the edges of your vision.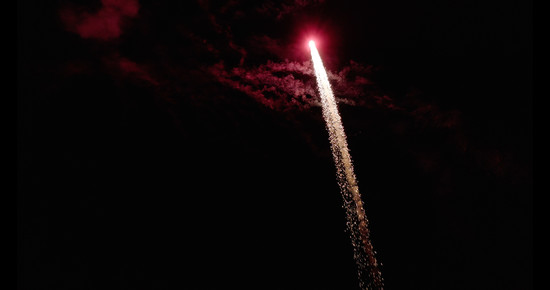 Steve Carr: Chasing the Light
A beautiful and bewildering night-time adventure.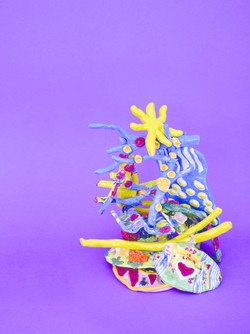 As we approach the first anniversary of the reopening of the Gallery, it seems like a good time to celebrate a year's progress in the life of the city.