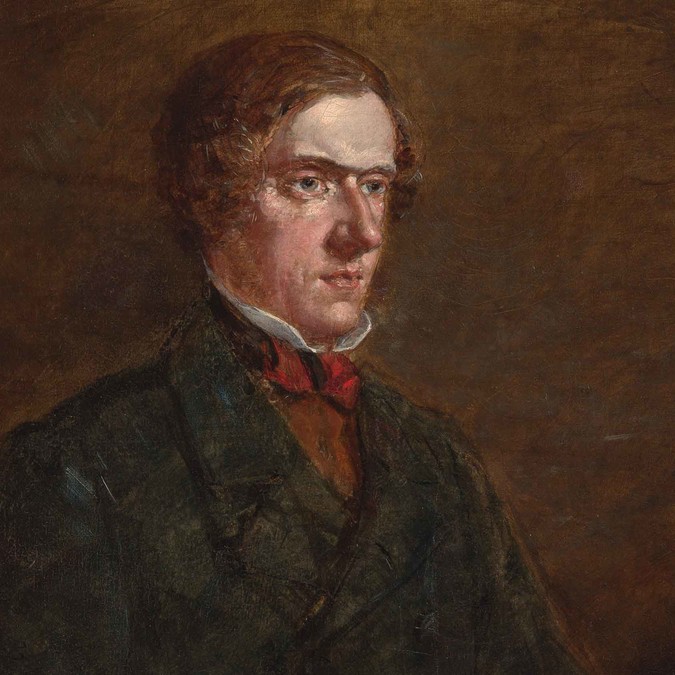 The exhibition He Waka Eke Noa brings together colonial-era, mainly Māori, portraiture alongside objects linked to colonisation – it's a predictably uncomfortable mix. While the degree of discomfort may depend on one's background or degree of connection to an enduringly difficult past, objects related to emigration and colonisation can be a useful lenses. As relics from a specific period in global history, when the movement of (particularly) European people was happening at an unprecedented scale, they hold stories with a measure of complexity that obliges an open-minded reading. There is no denying that they speak of losses and gains, of injustices and rewards.
Continued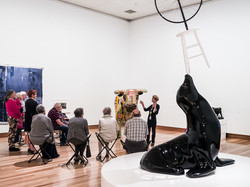 The Gallery has an incredible team of forty Volunteer Guides – and we want more! We're currently seeking expressions of interest for ten enthusiastic individuals to join us.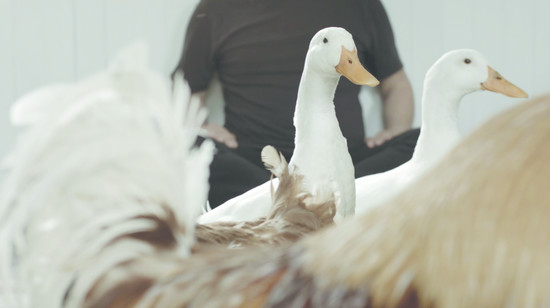 A Torch and a Light
Shannon Te Ao is an artist of Ngāti Tūwharetoa descent. In 2016 Te Ao won the Walters Prize for his works, two shoots that stretch far out (2013–14) and okea ururoatia (never say die) (2016). Working in video and other performative practices Te Ao investigates the implications of various social and linguistic modes. Assistant curator Nathan Pohio, himself a nominee for the 2016 Walters Prize, discussed working practice with Te Ao in December 2016.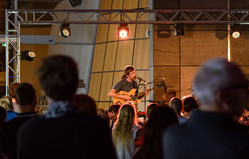 In early March we were lucky enough to have the incredibly talented Grayson Gilmour performing at the Gallery, supported by the equally talented Purple Pilgrims and New Dawn. I love these gigs, but there is a lot of work to be done behind the scenes to make sure that, by the time the public walk in the door, the foyer is gig ready. The process normally feels like a long, slow marathon with a sprint at the final corner. So here's a guide to how you too can get the NZI Foyer gig-ready in five (or six) easy steps.
Anna Worthington is a Small Business TOGETHER Partner of the Gallery Foundation. She is the creator, baker and maker of Cakes by Anna. After completing her BFA at Elam School of Fine Arts and spending time abroad, she returned to Christchurch and fell into the wonderful world of cake. Outside the kitchen, Anna enjoys gardening, drawing and eating.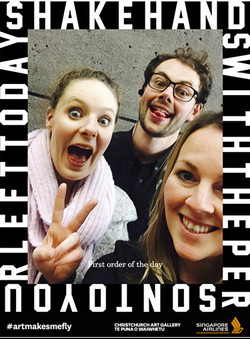 Take yourself on a flight of fancy with Wayne Youle's latest exhibition Look Mum No Hands.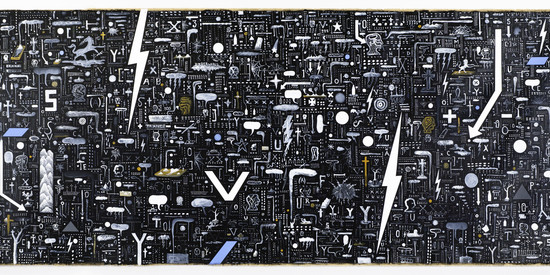 Your Hotel Brain
Energies and anxieties from the threshold of the new millennium.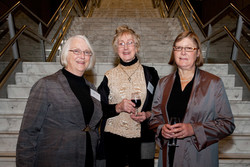 Ann Betts had a long association with the Robert McDougall Art Gallery and Christchurch Art Gallery. She was first appointed as education officer by Rodney Wilson in 1979. This was when the Gallery developed professionally, with new positions being established that included education, curatorial and conservation roles.
Load more