Exhibition
Trusttum: Just a Glimpse
24 October 2018 – 16 June 2019
Exuberant and boisterous, these large paintings by Philip Trusttum will lift the spirits
Now into his sixth decade working as a painter, Trusttum is one of Christchurch's most respected artists. In 2009, just prior to the Canterbury earthquakes, he generously presented ten paintings to Christchurch Art Gallery and this year allowed the Gallery to select a further five paintings for the city's collection.
Trusttum is known for his large, high-energy paintings, often inspired by everyday life. In these works, he responds to his immediate surroundings, painting objects such as his grandchildren's toys on a grand scale alongside works that deal with living in post-quake Christchurch.
Related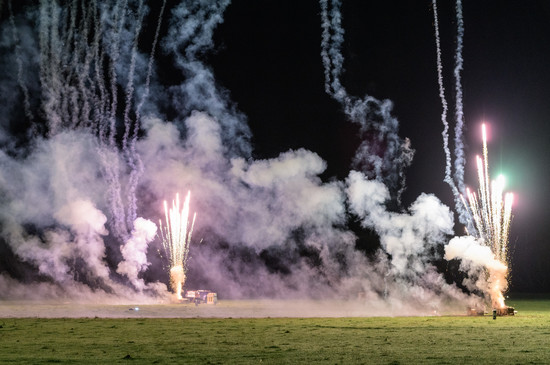 Director's Foreword
Welcome to the summer 2018/19 edition of Bulletin. There's no doubt that artists are essential to a gallery, but artists are also an essential component of what makes a city an exciting and great place to live. Here in Christchurch we have a considerable history of great art making, and one of the joys of our jobs here at Te Puna o Waiwhetū is working with artists.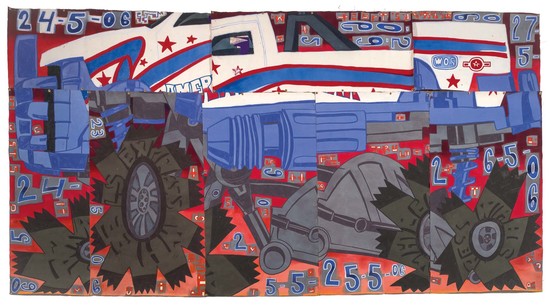 Philip Trusttum and the Squashed Painting
The painting is of a head on the end of a knife; it's called Not Good (2014). Trusttum is better known for paintings that exude pleasure, their subject matter including physical exercise, sensuality and music, childhood, games and toys, animals, and ordinary domestic tasks such as mowing the lawn—life. There is pleasure and life too in the way he paints—in dancing, hyperactive line and luscious colour. It might seem anomalous, then, for Trusttum to paint something that is "not good". When I interviewed him for Art New Zealand in 2011, he hinted at a bleaker side to his work, but said: "Stay away from explaining any darker meaning. I mean, we've got the earthquakes here." There is something to be said, though, for complicating the perception of Trusttum's pictures as purely hedonistic.