Exhibition
Jess Johnson and Simon Ward: Genetekker Archaic
Ongoing
A collaboration based on an old-school video game.
A mutual love of side-scroller platform video games has fuelled this collaborative project between New York-based New Zealander Jess Johnson and Simon Ward, who lives in Wellington. Johnson's immensely detailed drawings of imaginary worlds provide the starting point for the Bunker building on the Gallery forecourt, which becomes the 'cover art' of an invented medieval fantasy game. The digital screens in the Gallery's Bayleys Knight Frank Foyer feature animated scenes from that imaginary game, rendered in pixel art, an aesthetic derived from early video games. Eventually the artists plan to develop a playable side-scroller video game as an extension of this project.
Commissioned by Christchurch Art Gallery Te Puna o Waiwhetū.
Related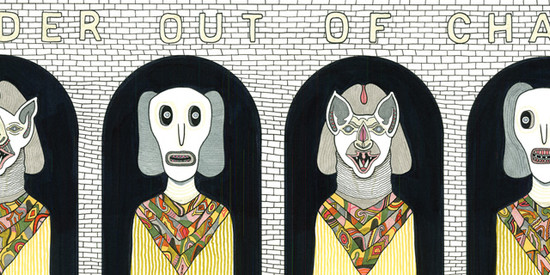 Jess Johnson: Wurm Whorl Narthex
New Zealand-born, Melbourne-based artist Jess Johnson makes intricate drawings and painted environments that evoke other worlds and parallel realities.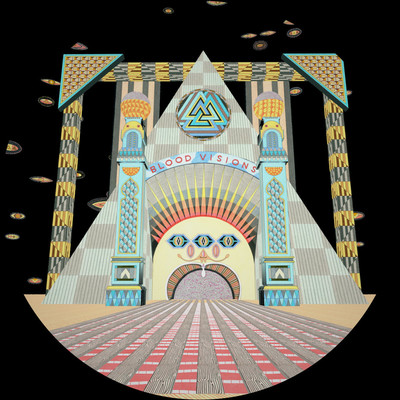 Wurms Rule
As I write this I'm listening to Grimes. Jess Johnson likes Grimes. It's the kind of music you might hear playing in her studio as she sits creating her complex drawings of alternate realities, line by meticulous line. A quiet achiever with numerous accomplishments under her belt, Johnson's work ends up in all sorts of places – from the walls of Australia and New Zealand's major institutions to the backs of some of pop culture's coolest figures. Back in 2016 she collaborated with Australian fashion designers Romance Was Born on a range of clothes, some of which ended up being worn by Grimes herself. Not that you'd necessarily hear about this from Johnson, who is remarkably modest.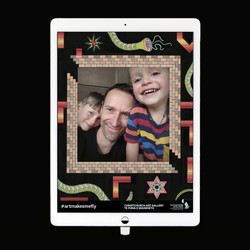 Take yourself on a flight of fancy with Jess Johnson and Simon Ward's latest artist project. Be in to win flights and accommodation for you and three mates to Singapore, thanks to Singapore Airlines. To be in to win, just visit the Gallery and take a photo in our custom Jess Johnson designed selfie booth (located in the Bayleys Knight Frank Foyer).