Exhibition
Carl Sydow: Tomorrow Never Knows
25 March – 23 July 2017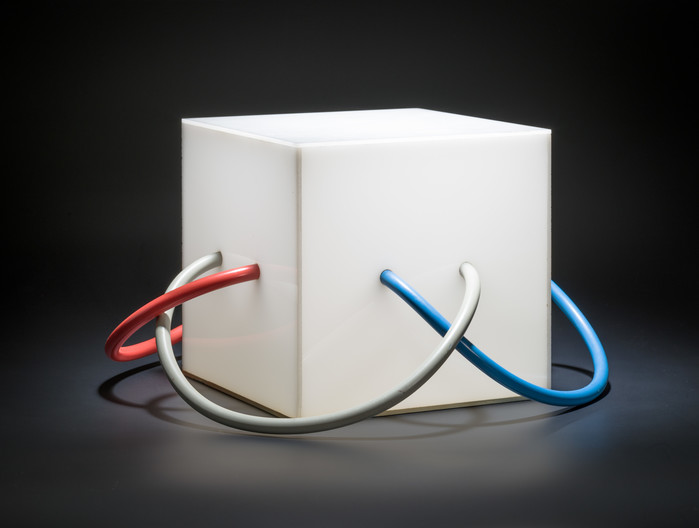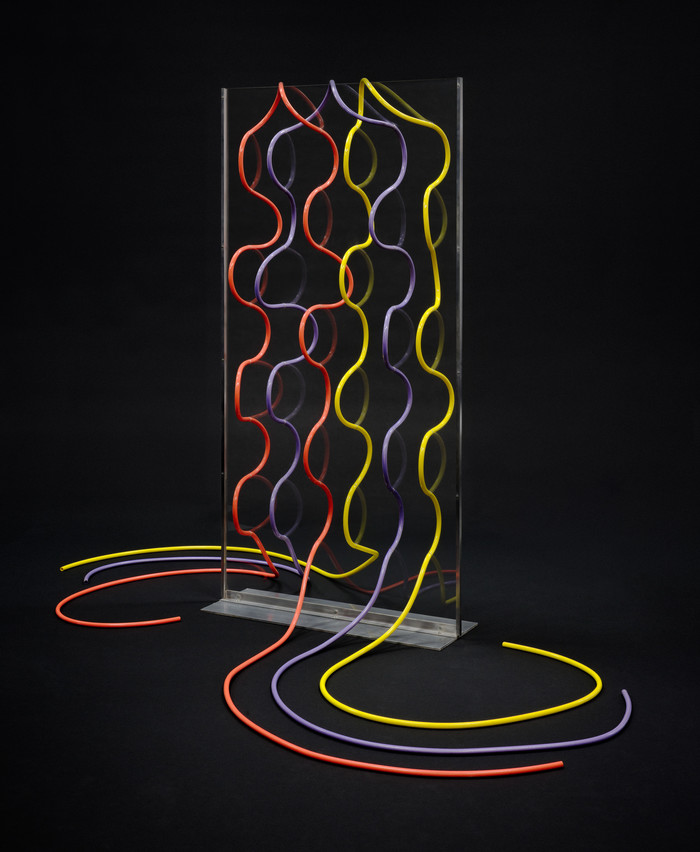 1960s London set the scene for Carl Sydow's playful, op-inspired sculptures.
Carl Sydow was one of a bright new generation of New Zealand sculptors who came to the fore during the 1960s and 70s, alongside John Panting, Stephen Furlonger and Leon Narbey. These artists rejected traditional sculptural materials and processes, choosing instead plastics, fibreglass and welded steel. Sydow's works include sheets of zinc suspended on springs that shimmer when they move, as well as colourful garden hoses threaded through a sheet of Perspex.
Tragically, Sydow's life was cut short in 1975 aged thirty-five. At the time, his career was in full flight and he was viewed by many as one of New Zealand's leading sculptors. Tomorrow Never Knows focuses on the playful, up-tempo works produced in the last five years of the artist's life and includes several sculptures from the Gallery's collection alongside suites of his op-inspired drawings.
Related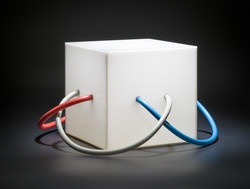 Carl Sydow was a leading light in New Zealand art of the 1960s and 70s—until tragedy struck. Curator Peter Vangioni discusses and illustrates his work and life.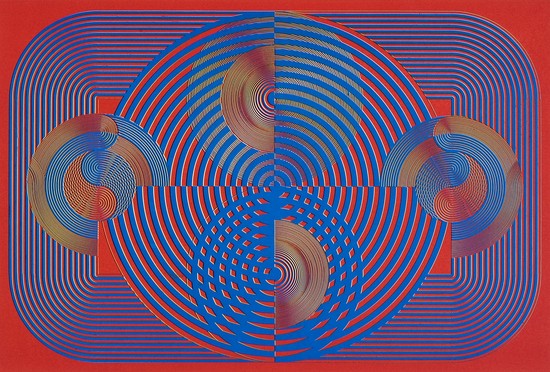 Op + Pop
The influence of two major twentieth-century art movements on New Zealand art.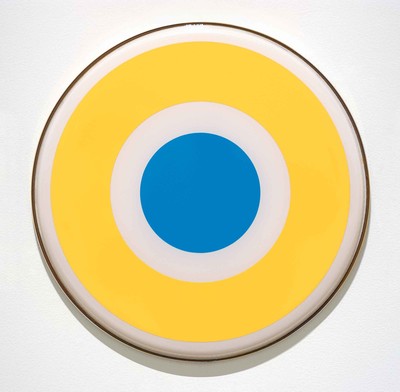 Julian Dashper's Untitled 1996
Sound artist Paul Sutherland chooses his favourite work from the Gallery's collection.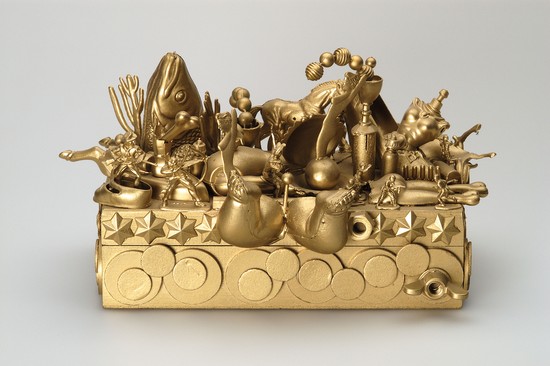 The pleasure of making: objects taking centre stage in the space of the art gallery
Was it serendipity that the opening of Christchurch Art Gallery's Burster Flipper Wobbler Dripper Spinner Stacker Shaker Maker coincided with that of Slip Cast, a group exhibition at the Dowse Art Museum that also focused on the pleasure that artists take in manipulating materials in the process of making art?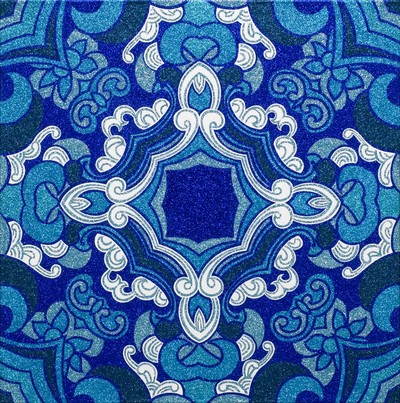 New Zealand in the Biennale of Sydney and the Biennale of Sydney in New Zealand
and the Biennale of Sydney in New Zealand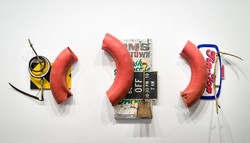 ####[Op + Pop 6 February – 19 June 2016](http://christchurchartgallery.org.nz/exhibitions/op-pop) The New Plymouth-based Don Driver worked from the mid-1970s until the 1990s on sculptural assemblages made from found materials. Echoing the work of American pop artist Robert Rauschenberg, whose work Driver had experienced while visiting New York in 1965, Energy Triad makes assertive use of familiar, locally sourced items, placing pioneering farming tools alongside advertising and road signage, all with a meticulous eye to formal balance and arrangement.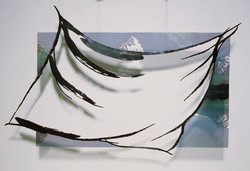 Neil Dawson's sculptures consistently explore the slippage between appearance and reality. We think we see solid forms, but on closer inspection they turn out to be illusions. Whiteout conveys Dawson's fascination with these ideas and playfully challenges our perceptions of space and movement. This wall sculpture is reminiscent of the early structures of the Dadaists and Russian Constructivist sculptors Vladimir Tatlin (1885–1953) and Antoine Pevsner (1886–1962) in the early 20th century. Dawson is one of New Zealand's leading contemporary site-specific artists. His innovative use of sculptural materials and principles of perspective are evident in this early example of his work. Born in Christchurch, Dawson studied at the University of Canterbury School of Fine Arts and the National Gallery of Victoria Art School, Melbourne. He has exhibited widely and has several major public installations in New Zealand and internationally.