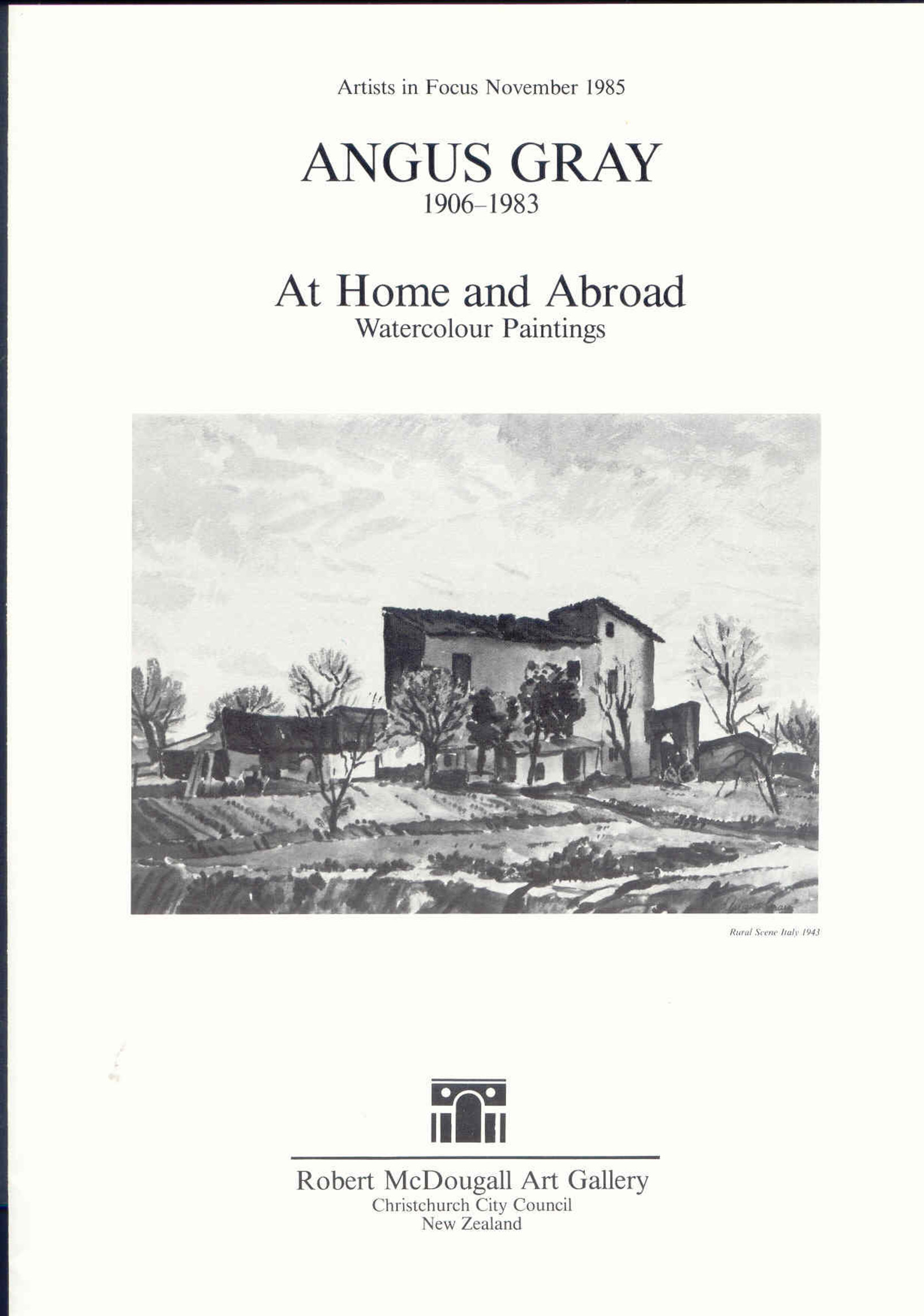 12 November – 15 December 1985
One of the features of the Canterbury School of Art's programme earlier this century was its evening classes. Many artists who were later to gain some prominence received their formative training in these classes.
Often they were engaged in art in a more commercial capacity during the day but frequently they worked in jobs quite unrelated. Angus Gray was one of the latter. During the period of World War One Gray attended evening classes where he gained some success as a student among contemporaries such as Russell Clark, Cedric Savage, James and Alfred Cook and D. J. McLeod.
Although never totally a professional artist in his lifetime, Gray was no mere amateur Sunday painter and up until the 1950s he was able to continue his serious painting activity whilst being employed elsewhere. Perhaps the most productive period in his painting was the 1930s and 40s. The War Years in particular provided Gray with the opportunity, at first while on active Service in Italy then later in New Caledonia, to realise most of his latent potential as a water-colourist. At times the influence of others such as Cedric Savage and T. A. McCormack entered the stylistic direction of his work but for the most part these were passing and he resolved his own approach to this difficult traditional media.
This exhibition of 30 watercolours surveys the artist's activity from 1930 until the early 1950s. All works have been loaned by Angus Gray's widow.
('Angus Gray – At Home and Abroad', Bulletin, No.42, November/December 1985, p.2)