New Zealander, b.1908, d.1970
Mountains, Cass
Presented by Robert Erwin in memory of Lawrence Baigent, 1985
Reproduced courtesy of the Estate of Rita Angus
Watercolour
502 x 626mm
85/21
1936
"I was glad to see this painting again for a few minutes. […] I was 'knocked out' by the clear admission of truth. I am amazed that at one time (years ago), and in about three to four hours, I had the power & courage to paint Cass."
—Rita Angus
earlier labels about this work
Cass is 116 kilometres north-west of Christchurch, a small unpopulated place where travellers passed in trains or stopped off briefly in transit. Rita Angus has caught this sense of isolation with a small, solitary hut in a state of disrepair set against dominating landforms. Angus has a unique style of realism that uses clearly defined shapes, blocks of strong colour and a clear, pervading light. She always searched for ways in which her own experience of an area and its essential nature could be combined in her painting. Angus was born in Hastings. In 1927 she began studies at the Canterbury College School of Art until 1933. She then worked as an illustrator for the Christchurch Press Junior. By 1955 she had settled in Wellington and in 1958 was awarded an Association of New Zealand Art Societies Fellowship, which allowed her to travel to England and Europe. There she studied old masters as well as contemporary art. She died in Wellington. (Label date unknown)
Related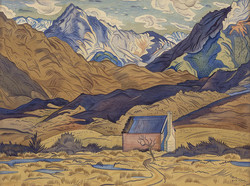 This article first appeared as 'The wonders of waterolours' in The Press on 11 August 2015.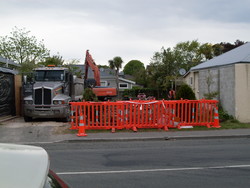 While much has been written about the wrecked buildings in Christchurch's cbd and the loss of some of the city's iconic heritage buildings, demolition work also continues in the suburbs, often on a more personal scale.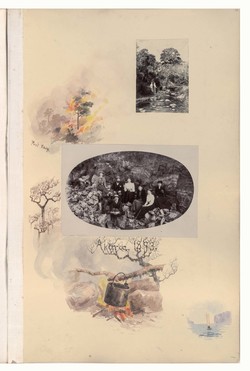 Exquisite Treasure Revealed
Canterbury Museum holds two albums compiled by Diamond Harbour artist Margaret Stoddart. The older of the two, containing images featured in this Bulletin, and itself currently exhibited in the Gallery, covers the period 1886–96. The album is handsomely bound in maroon, and stamped M.O.S. in gold. It contains a sort of travelogue by way of black and white photographs set amongst decorative painting, mostly of native flora, with some locality and date information.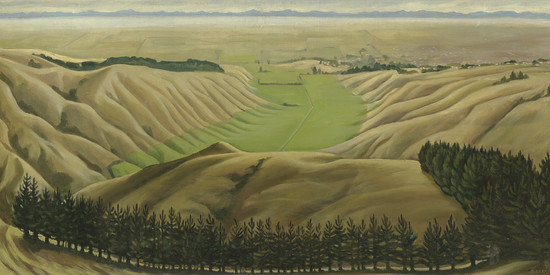 In the Vast Emptiness
The Canterbury landscape as captured by twentieth century painters.
Talking Bensemann
Leo Bensemann was one of the most respected figures in the Christchurch arts scene, and played a pivotal role in influential arts collective The Group. Always something of an odd-man-out, he produced a large body of work across several different disciplines before his death in 1986. In an attempt to get a fuller picture of the man himself, Gallery director Jenny Harper spoke to two artists who knew him well, John Coley and Quentin MacFarlane.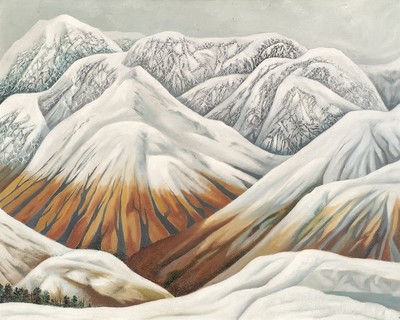 Leo Bensemann: an art venture
Leo Bensemann (1912–1986) was a pivotal figure bridging the worlds of literature and visual arts – a go-between like no other. Peter Simpson is an authority on this distinctive artist.