Presented by J Livingstone
Pencil
176 x 128mm
78/136
1940
There is a sketch on both sides of this sheet of paper. The first image shows both sides of the paper. The second and third images show each side separately.
Related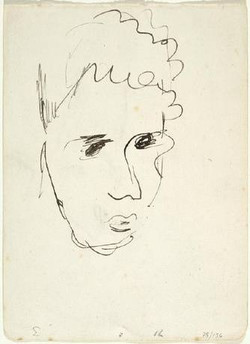 Toss Woollaston knew how to infuse landscape with nearly human life.