b.1981
New Representation #2
Purchased 2015
Acrylic, oil and pigment on canvas
1835 x 1375mm
2015/019
2015
André Hemer's startling and seductive works call upon the long tradition of the handmade painting, but also acknowledge the digital imagery that increasingly dominates our experience of the world. Here, the picture plane is transformed into an unsettling and unpredictable space, leaving the question of what is real – and what is not – intentionally up in the air.
(Unseen: The Changing Collection, 18 December 2015 – 19 June 2016)
Related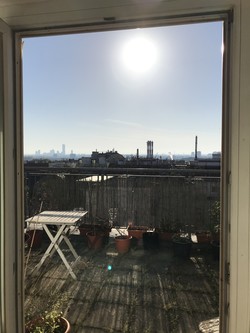 Postcard From...
My main base is in Vienna although I've lived a reasonably nomadic life for quite some time now. The last time that I lived in New Zealand was back in 2011, and I left just a few days after the earthquake to start a PhD in Sydney. After four years in Australia I did a couple of residencies in Paris and Italy before moving to Vienna.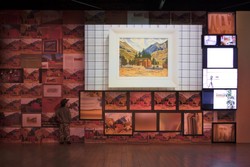 On perusing Thames & Hudson's glossy new art publication, we saw a familiar name.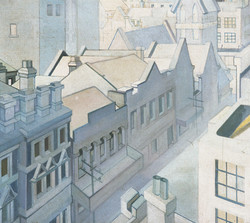 Manchester Street, Christchurch by Louise Henderson was painted in 1929 and shows a streetscape that remained largely unchanged until the earthquake of 22 February.