b.1979
Hostile Performance Monitor
Purchased 2013
Pen, copic markers, metallic paint, on paper
830 x 635mm
2013/071
2013
Related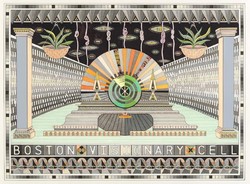 Fantastic to hear that Jess Johnson has won Australia's 2014 National Works on Paper Prize.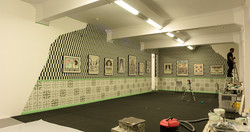 After the installation of Jess Johnson's latest exhibition Wurm Whorl Narthex at 209 Tuam Street, Justin Paton caught up with Jess for a talk about her practice, the exhibition, Hell, and where she's off to next.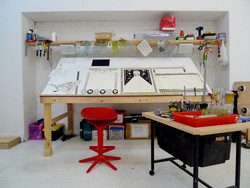 Today the Populate! tenth-birthday sneak-preview cam takes us to 200 Gertrude Street in Melbourne and the studio of New Zealand-born and now Melbourne-based Jess Johnson, well known as a force behind the maverick outfit Hell Gallery and now, as you can see, thoroughly busy making art of her own.